Have you been feeling at times, that it is difficult to praise God?
There may have been a contention in the atmosphere around you—but that's about to change.
You are about to relocate your praise! And you will find that praise is a key to open doors, and a weapon to overcome the enemy that has pressed so hard against you. And your testimony shall be:
"He has put a new song in my mouth— Praise to our God; Many will see it and fear and will trust in the LORD." (Psalms 40:3, NKJV)
Hear Him say, "My child, Beloved one, you are the instrument in My hand.
Many will see and know that I have set you free from shame. And I have brought you forth in glory."
---
10 Keys to Powerfully Release Your Praise
Recently, I have been studying the story of Judah—the son and the tribe. The name "Judah" means praise.
Here are 10 insights I have been reflecting on, to encourage you in your own journey of praise:
1. Praise is in Your Family DNA
Jesus is the "Lion of Judah" (Rev 5:5), and we are in His family, His tribe!
This can be our starting point with prophetic praise. His kingly anointing is upon us—and so praise is the language we speak. It's the song we sing.
If we don't know that praise is in our DNA, we will always feel as though praise is someone else's strength—and we will be tempted to leave it to others.
But just as a lion is created with the ability to roar, it is also the nature of a lion to roar. Roaring comes naturally!
And God has created you to praise and prophesy (Amos 3:8).
So then praise is no longer a task that you do, praise is who you are.
---
2. Praise is Your Purpose
Praise is also at the heart of your purpose! Peter wrote: "But you are a chosen generation, a royal priesthood, a holy nation, His own special people, that you may proclaim the praises of Him who called you out of darkness into His marvelous light" (1 Peter 2:9, NKJV)
What a powerful revelation! Whether in song, word, or act, your life, surrendered to Him, brings glory to God.
And praising God unlocks all the other purposes and plans of God for your life.
Hear the Lord say, "Those who honor Me, I will honor" (1 Sam 2:30,b).
The truth is, that sometimes when we're thinking about praise, we step back. We may not "feel up to it". But we don't have to feel like praising—we just need to remember who we are.
And why we are here.
---
3. You are Filled with the Holy Spirit
In recent times, many of God's people have forgotten how to praise.
But like a wave of the sea coming in, there is a resurgence of praise. And with it, a move of the Holy Spirit that will touch the nations.
On the Day of Pentecost, the believers burst forth in tongues. They were giving shouts of praise in the languages of the listeners from the nations, "speaking…the wonderful works of God" (Acts 2:11)
When we are filled with the Spirit, praise flows; it bubbles up.
As you pray and praise in the Spirit, His life-giving river will flow from within you.
For praise has flow—and it is moving! The river of God is picking you up, and the Spirit is taking you on a journey with Him.
---
4. Praise as You See what God is Doing
Think of the wilderness journeys of Israel. There were twelve tribes, and Judah always led the way! (Num 2:9) I imagine that at dawn in the camp of Judah, the first thing on the minds of families as they awoke was this:
"On the east, toward the sunrise, the divisions of the camp of Judah are to encamp under their standard…" (Num 2:3, NIV)
Just as God set Judah in place, He has set us in place.
Praise is not only a style of song or a word of declaration.
The Lord wants you to know that praise is a position you abide in, and it's yours by His grace.
Just as Judah looked to see what God was doing and moved in step with Him, we can look to see what the Father is doing and follow Him. (John 5:17).
Today, you can step out in praise!
---
5. Praise Pioneers New Territory
It is significant that Judah was the tribe chosen by God to lead the way in warfare, as Israel took the territory designated by God. (Judges 1:1-2, Judges 20:18)
At the moment Judah stepped out, they knew that the land belonged to them because God said so. This is at the heart of prophetic praise—praising God ahead of time. You are declaring that He is making the way, even though the answer is unseen and unknown.
That promise is in the realm of mystery, but faith comprehends it—and faith lays hold of it through praise!
And this is one reason why praise is so powerful—it is the voice of faith.
New land is up ahead; deliverance is up ahead, so send praise in first!
Sow praise in first, for a supernatural harvest
---
6. It is a Gateway into the Kingdom Realm
Praise is also like a gateway into the Kingdom realm.
The Psalmist wrote, "Enter into His gates with thanksgiving, And into His courts with praise. Be thankful to Him and bless His name." (Ps 100:4, NKJV)
Just as Judah forged the way, praise also prepares the way! It clears the atmosphere, changes the environment, and takes us into the supernatural realm of God.
Sometimes, God wants us to stop leaning on our gift and go through the gate! So, when you are problem-solving, start by praising. For there's something God can do with praise, that even our best ingenuity cannot accomplish.
---
7. Praise Releases God's Power
See with the eye of faith, praise causes waves of power to go out in the spiritual realm!
We see it in Scripture stories like Paul and Silas in the dungeon.
As they began to pray and sing hymns, an earthquake shook the jail and loosened chains (Acts 16:25-26)
The sound of praise penetrates through spiritual darkness (see Psalm 149:6-9) and goes straight to the throne of God.
Praise sends shockwaves into the enemy's territory, which leads to the next point.
---
8. Praise Overcomes the Enemy
One time, King Jehoshaphat sent out a choir singing praise to God in front of his army. Those praising went first to proclaim the victory they had already received by God's prophetic word. (See 2 Chron 20)
The Bible records, "As they began to sing and praise, the LORD set ambushes…" (2 Chron 20:22)
The enemy armies turned on each other and victory was won, with no weapon except a song of praise to God.
What an amazing story—when it feels as though all hell is breaking loose against us, we can break Heaven loose against the enemy, and overcome with a song of praise.
---
9. God has Clothed You with Praise
Praise describes your mantle—your royal garments!
In Isaiah 61, God declares that He will give His people "the garment of praise for the spirit of heaviness". This tells us that praise is a work of grace in Christ! You don't praise because you are worthy, but because Jesus has given you His own righteousness.
Isaiah goes on to speak of God's people being clothed in garments of salvation and robes of righteousness (Is 61:10). Then, that God "will cause righteousness and praise to spring forth before all the nations." (V 11)
As you put praise first, it's going to clothe you and set you apart.
Like the tribe of Judah's ensign, praise will be a glorious banner over you.
---
10. Praise is the Atmosphere of Heaven
In Revelation 5, as Jesus is revealed as the "Lion of the Tribe of Judah" and the Lamb who was slain, praise erupts.
And that praise rolls out, beginning around the throne, and out through myriads of angels. And it reaches all of Heaven and Earth, until even the creatures who inhabit the Earth break out in praise!
As we see many times in Revelation, the continuous sound of praise to God fills Heaven. Praise is the atmosphere of Heaven—and we can bring that atmosphere to Earth by faith, simply by beginning to praise.
---
A Vision of Praise
I believe the call to praise is a message for our time. God is releasing a new sound of praise across the earth—He is drawing forth His treasure, from a multitude of hearts.
As that praise rolls out, it will smash down strongholds and unleash God's power.
People will rise to praise in unity, and as they do, walls will be broken down.
And so, we will say, "This is not what we expected. But oh, how glorious this is! How great our God is."
And those once lost will say, "How merciful Jesus is—even to me, yes even to me!"
---
Notes:
Words Translated "Praise"
I encourage you to review the original Hebrew and Greek words translated praise, for the different shades of meaning. It will enlarge your view of praise!
Some used above are:
[1] In Psalm 40:3, Psalm 100: 4, Isaiah 61:10 – the word for praise is "tehillah" (Strong's H8416) which is often used for voiced praise, hymns, or songs of praise, from a root word that means "to shine"!
[2] The word translated Judah, "Yehudah" (Strong's H3063) means praised, celebrated.
[3] In 1 Peter 2:9, the word translated "praises" is "arete" (Strong's G703) meaning excellence, virtue, valor
---
Leave a Comment
Does this insight about praise speak to you today? Which one of these points inspires you most at this time? I especially love the thought of being filled with the Holy Spirit and praise being like the river (number 3). Let me know in the comments box on the blog.
---
Related Posts:
How Your Prophetic Song Can Release the Power of God
Judah: God is Calling His Leaders Out of Hiding
4 Benefits of Prophetic Thanksgiving and Praise
Praise: Weariness is Giving Birth to Praise (Leah's Story)
---
Study Online: Classes for Those Growing in Prophecy: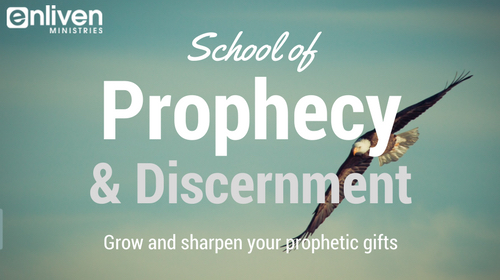 The best mentoring and teaching I can give you is now rolled into this one place, on the Enliven School of Prophecy and Discernment.
Classes include: How to hear God's voice, How to Begin and Grow in Prophecy, The Character of the Prophet, The Seer Gift: How to Grow in Pictures and Visions, Prophetic Discernment, Discernment, and Prophetic Warnings, and the Prophetic Guidance Master Class.
You can view and sign up for my self-paced video lecture series in the Enliven Prophetic School here. Choose between a small monthly subscription or a one-off payment with no expiry date.
---
© 2021 Helen Calder, Enliven Blog
Enliven Ministries: In the David McCracken Ministries family