I want to begin this post with a shout-out to those of you who are the discerner–intercessors. You may relate to being a "watchman intercessor".
Your Father wants you to know that you are significant and that you are seen by Him.
Watchman Intercessor: "Today's the Day!"
This morning, I just started work on this post when I received a notice on my phone, that a courier delivery was arriving.
It read, "Today's the day"!
So, I relocated to the front room where I could watch for the courier while working.
It struck me as ironic that I had to be a lookout on the very day I am blogging about the watchman ministry. But then—I realized there was a message in the coincidence!
---
The Lord is Sending Answers to You
And I believe the Lord is saying this to His prayer warriors, and watchman intercessors:
"You have labored in prayer on behalf of others.
And now is the time to lift your heart in anticipation to receive personally".
For the Lord is sending answers and gifts to you.
So, you will realize that you have not only labored on behalf of others. But as you have been praying, the Lord says, "I am rewarding the desires of your own heart."
---
6 Roles and Purposes of the Bible Watchman
Today, I'd like to share a snippet from my online course, the School of Prophetic Prayer.
I found this study on different aspects of the watchman's role in the Bible inspiring! Although this is just skimming the surface, I believe that Holy Spirit is going to use these points to empower and affirm you in your identity and calling.
---
1. To be a Lookout
"Now David was sitting between the two gates. And the watchman went up to the roof over the gate, to the wall, lifted his eyes and looked, and there was a man, running alone. Then the watchman cried out and told the king. And the king said, "If he is alone, there is news in his mouth." And he [the messenger] came rapidly and drew near." (2 Sam 18:24,25, NKJV)
The word translated as "watchman" in Hebrew, tsaphah, means to lean forward—to peer into the distance, to observe, to await (Strong's H6822). Some other translations use "sentry" or "lookout".
This speaks to the primary role of a watchman (or "watcher") in ancient times, which was to keep a lookout.
A watchman's primary function is to be alert! And a watchman on the walls would look out for approaching messengers, danger, armies, or envoys.
Then, they could pass on the clues and characteristics of what they saw approaching (2 Kings 9:20).
---
2. To Guard and Protect
"…Unless the Lord guards the city, the watchman stays awake in vain." (Psalm 127:1b, NKJV)
The watchman's purpose was to guard and protect, as well as to forewarn (Ezek 3:17). And the role of a watchman was particularly needed at night when most of the population was asleep.
Many prophetic intercessors can relate to being on "night watch" when the Holy Spirit has alerted you to pray or to receive information—and this includes dreams.
---
3. To Protect the Harvest
"…There was a certain landowner who planted a vineyard and set a hedge around it, dug a winepress in it and built a tower. And he leased it to vinedressers and went into a far country." (Matt 21:33, NKJV)
It wasn't only walls, that watchmen kept a lookout from. Watchtowers were also built.
And some of these were purpose-built to protect crops and the harvest fields from enemy invaders, or other dangers, like wild animals.
And that's a reminder that these days, we need the "Watchman Intercessors" to guard the end-time harvest—the harvest in our generation.
In fact, I believe that right now, God is touching hearts. You might identify with His heart for the harvest. That might be close to home for you, as people you care about are far from God.
And you have a part to play in securing the environment that will help lead them to their salvation.
Receive a fresh anointing for prayer today!
---
4. Enforcement and Security
One word we could use to describe the purpose of watchmen in the Bible is "security"
And this brings us back to the "night watchman".
So, this type of watchman was one who patrolled city streets at night (SOS 3:3, 5:7) [1]. It was meant to be a role of protection, as well as law enforcement- and that's a reminder that being in the New Covenant we are GRACE enforcers.
When God shows us (through our ability to discern) something that is out of order, we can pray. And see God's redemptive purposes being accomplished!
The picture of working at night, while the general population was asleep, speaks to the hidden power of the watchman.
It's a bit like a firewall on the Internet or antivirus software on a computer! A watchman intercessor may operate out of sight, but you are needed by God and powerful.
---
5. Providing Intelligence
"So the watchman reported, saying, "He went up to them and is not coming back; and the driving is like the driving of Jehu the son of Nimshi, for he drives furiously!" (2 Kings 9:20, NKJV)
"Now a watchman stood on the tower in Jezreel, and he saw the company of Jehu as he came, and said, "I see a company of men." And Joram said, "Get a horseman and send him to meet them, and let him say, 'Is it peace?'" (2 Kings 9:17, NKJV)
There was usually a system whereby watchmen could report what they had spotted. They would pass on the "intel". [2] And in the Bible, we read of some watchmen who had the ear of Kings! (2 Sam 18:25)
And this speaks to us of commissioning, trust, and assignment.
---
6. To be Gatekeepers
"To Shuppim and Hosah the lot came out for the West Gate, with the Shallecheth Gate on the ascending highway—watchman opposite watchman." (Describing the division of the gatekeepers, 1 Chron 26:16, NKJV)
Watchmen at the gates were positioned at the gateways of a city. Rulers equipped them with the knowledge and authority to know who they could admit into the city. And also, when to keep the gates closed, and whom to deny entry to. (That sounds familiar—think of binding and loosing, which means effectively to deny and permit!)
So, being a watchman can also mean being a gatekeeper in some way.
Being an important part of the first line of defense, made watchmen a target of the enemy. So, you can imagine that being alert and armed was important for themselves, as well as for those they protected and the leaders they represented.
---
There is Room for You to Grow
Sometimes, we just need to hear someone say, you are not alone! You are part of a wider family and tribe!
And, you do have a gift, and potentially a ministry that is significant.
So, for those of you who relate to being "watchman intercessors", or discerner-intercessors, I declare this over you today:
There is room for you to grow. God has a place for you!
And there is a ministry for you; there is favor for you!
You are called and chosen by God.
---
Related Posts:
---
Notes
Previously published: I first published this article on the Enliven School of Prophetic Prayer (see below) via PDF on 11th November 2020. The video is now up!
[1] In Song of Songs, we read about night watchmen patrolling the streets who, instead of protecting the Shulamite maiden, struck and abused her. I will be mentioning the dangers of "Watchman abuse" in my course. If this resonates with you, read, "The Wounded are Rising and Leading Revival"
[2] "Intel" is an abbreviation for "intelligence". See the military meaning in the Merriam-Webster dictionary
---
Leave a comment:
Has God called you to pray? Which of these roles of the watchman do you most identify with, and which stirs you to hunger for more?
I can identify with each of them, but numbers 3 and 6 stir up a hunger in me right now! I'd love to hear from you, so leave a comment on the blog.
---
Are you a discerner-intercessor?
This new class on the "Watchman Intercessor" is for you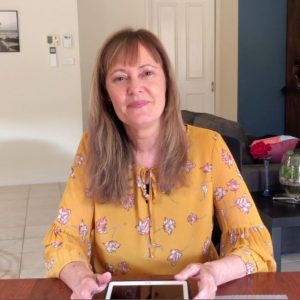 Over the past few months, I've been stirred to create some special classes (within the Prayer School) for prayer warriors who are discerners.

Do you relate to any of the following?
You have an instinct to guard, protect or warn
Being a discerner, you perceive or see spiritual realities that others don't see
You are highly sensitive to atmospheres
Having a burden of prayer is familiar to you
You may have a specific assignment to pray for individuals, groups, or regions
Others may have misunderstood you, or you felt lonely in your journey
You may identify as a "Watchman Intercessor".
These are the prayer warriors who are God's Heavenly alert system.
I invite you to join me at the Enliven School of Prophetic Prayer.
Currently on the Enliven School of Prophetic Prayer are over 40 self-paced video lessons (complete in your own time), along with PDF transcripts, exercises, and bonus eBooks.
Alternatively, you can view all online courses, including the Prophetic School here.
---
© 2021 Helen Calder, Enliven Blog
Enliven Ministries: Prophetic ministry for a revival generation