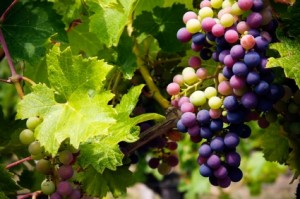 Here in Melbourne, Australia, we are welcoming the first signs of Autumn rain, after several dry months. Growth in our garden—halted due to the extreme Summer heat—is about to explode.
It reminds me of how a refreshing move of the Holy Spirit can bring a change of spiritual season to our lives and ministries.
Whilst we may enjoy a time of refreshing, other Biblical seasons do not appear so pleasant. (Heb 12:11) In His love and tender care, our Father also ordains seasons of pruning, testing, or wilderness times, to grow us in our call, gifts and character.
Spiritual seasons apply to the overall call of God in our lives—and also to the development of individual spiritual gifts, such as prophecy.
6 Stages of Growth in Your Prophetic Gift
In my book, 'Grow Your Prophetic and Prayer Gifts,' I identify 6 stages of growth in the development of spiritual gifts. [1] These are:
1. The Beginning Stage
Spiritual gifts are imparted to us at our new birth in Christ. (1 Peter 4:10)
2. The Desiring Stage
We may experience a God-given hunger that leads us, either to an area of ministry where the gift of prophecy can be tested and used, or to further study or training in the use of the prophetic gift. (1 Cor 14:1)
3. The Emerging Stage
There are visible signs that we have a spiritual gift of prophecy, and that it is anointed by God. We are seeing fruit—results that honour God, help people, and build the church. Our spiritual oversight are now acknowledging our gift. (Acts 19:6)
4. The Developing Stage
The growth of our prophetic gift is accelerated as we embrace opportunities such as prophetic training, mentoring, putting prophecy into practice and other forms of learning or study. (1 Tim 4:14-15)
5. The Testing Stage
We undergo a season of trial, or wilderness season, in the area of our giftedness. Our sense of confidence in ourselves is being stripped away but will be replaced by a new sense of dependency upon God. We gain wisdom and humility and are prepared for greater fruitfulness in prophetic ministry. (Acts 9:28-30)
6. The Maturing Stage
Having grown in wisdom as well as our gift, we are experiencing fruitfulness in the use of our spiritual gift of prophecy and may have the opportunity to lead, encourage or invest (reproduce) in others who are growing in the same area of ministry. (1 Cor 14:20)
Although I have placed these stages in order for the convenience of communication, God may lead us through them multiple times, as we mature in our gifts and calling. [2]
---
4 Benefits of Understanding the Growth Stage of Your Prophetic Gift
There are several advantages to being aware of which stage we are experiencing in our prophetic gift and ministry call:
1. We can make the most of our Current Season
For example, in a 'desiring' phase, we can overcome discouragement that a prophetic gift has not yet manifested or been acknowledged and continue to respond to the hunger that Holy Spirit has placed within us.
2. We can see the Bigger Picture
We can appreciate God's faithfulness as we can look back at the journey that we have been on. This can be especially encouraging if we are undergoing a 'testing' season.
3. We can Break through Barriers
In a 'testing' season, for example, we realise that our response and the condition of our heart is of vital importance to the fulfilment of God's call upon our lives—and can choose to respond well. We can also identify when the enemy's strategy is to keep us stuck in a wilderness time and take steps to break free.
In an 'emerging' season, we can be encouraged to steward the gift God has given to us by not taking it for granted—and investing in further training and development.
4. We can lift the Ceiling on our Prophetic Gift
Understanding the stages of growth in our gift of prophecy can help us grow even further, for each stage contains ongoing lessons.
We can prayerfully identify which attributes of each season that we should revisit on an ongoing basis. For example, God may prompt us to:
Stir up desire for a gift or ministry (desiring stage),
Step out and try new things (emerging stage)
Continue to seek opportunities for training and development (developing stage), and
Continue to respond well to trials or hurts as they occur (testing stage)
---
Notes
[1]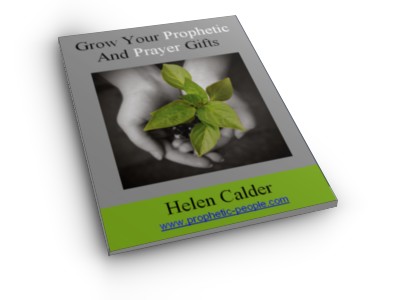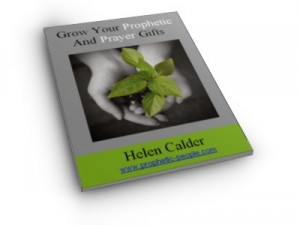 Grow Your Prophetic And Prayer Gifts' is written to help you grow in your prophetic gifts and break through stuck places – at whatever stage or season you are on the journey. Visit our eStore for this eBook and more resources to empower you in your gifts and ministry, or our Prophetic Training page to learn about prophetic training opportunities with Helen Calder.
[2] Can you tell which season you may be experiencing? For a more comprehensive checklist of signs related to each season, see this article:
How to Develop Your Prophetic Gift by Understanding Your Season
---
Related Posts:
6 Reasons Why You Should Develop Your Prophetic Gift
11 Signs that Your Prophetic Gift is Being Held Back
Break Out and Grow Your Prophetic Gift: The Parable of the Bonsai
---
© Helen Calder Enliven Blog – Prophetic Teaching
Enliven Ministries: In the David McCracken Ministries family