To those who give out to serve and feed others:
God is renewing your strength—and highlighting your significance!
Generations to come will be impacted by your obedience and service.
And your sacrifice and even the risks you took may have been hidden from others, but they have been seen by God. And one day, the eternal nature of your legacy will be revealed.
"For God is not unjust to forget your work and labor of love which you have shown toward His name, in that you have ministered to the saints, and do minister." (Heb 6:10, NKJV)
---
An Unexpected Meeting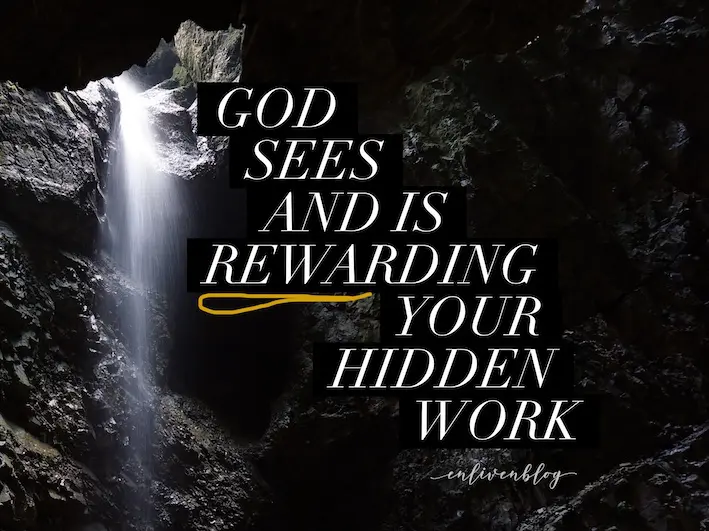 It's before Elijah's victory on Mount Carmel, and the prophet has been hidden by God for several years, after announcing that God was sending a drought.
And in the meantime, King Ahab has been on a mission to hunt out Elijah. He has searched high and low—he's even sent out messengers into every kingdom and nation. To no avail.
Until, in 1 Kings 18, we read about an unexpected meeting:
King Ahab and his palace administrator, Obadiah, have split up to look for the last remaining grass in the kingdom, so they can pasture the horses.
The drought in Israel is so bad, the king has run out of food for his livestock
He faces having to kill some off, so this is his last effort to save them
In the meantime, God has directed Elijah, "…go present yourself to Ahab, I'm going to send rain." (1 Kings 18)
---
A Divine Appointment
And this is a reminder, that you will have Divine appointments in unusual moments.
For now, comes this moment when Obadiah and Elijah intersect paths!
"Now as Obadiah was on his way, suddenly Elijah met him; and he recognized him, and fell on his face, and said, "Is that you, my lord Elijah?"
And he answered him, "It is I. Go, tell your master, 'Elijah is here.'" (1 Kings 18:7-8)
And Obadiah needs a lot of reassurance that Elijah is going to follow through and present himself to Ahab!
For he is risking his life—and much more is at stake than Elijah is even aware of.
---
Your Legacy is Powerful
So now, Obadiah reports to Elijah that when Jezebel was murdering God's prophets, he secretly went behind the king's back to rescue them.
And that he hid 100 prophets in two caves and supplied them with bread and water from the palace!
Obadiah's story reminds us of this yet again:
That even while serving within an ungodly government or system, a servant of God can stand for righteousness.
If you identify with this, know that you are a valuable member of God's Kingdom team!
You are Divinely positioned, and your legacy is powerful.
---
Instruments of Provision
Elijah assures Obadiah, as they part ways,
"As the Lord of hosts lives, before whom I stand, I will surely present myself to him today." (1 Kings 18:15b)
And he does.
It was a fleeting encounter—and highlights an unusual Kingdom partnership!
Obadiah and Elijah.
Elijah was a vessel of God's judgment on Ahab, Jezebel, and their counterfeit prophets
While Obadiah was a vessel of God's mercy to the true prophets. He sheltered, fed, and nurtured them!
And this is a reminder. God will always look after his own. And sometimes he will raise up people to be His instruments of provision. But if no one is available, your Father still has His ways to provide for you. For while God was using Obadiah to provide food for prophets, He was also sending bread and meat to the prophet Elijah, via a raven!
---
A Prophet Approached
In spite of Elijah being certain that he was alone as God's prophet, there was Obadiah, unknown to him, rescuing and serving many prophets.
It's like a song that Elijah continually sings—"I am alone". [1]
We know Elijah's perspective was distorted because God tells him, "Yet I have reserved seven thousand in Israel, all whose knees have not bowed to Baal, and every mouth that has not kissed him." (1 Kings 19:18)
Even though we don't see Obadiah again, his legacy is there, sitting in the background.
We read later, in 1 Kings 20:13
"A prophet approached Ahab…"
An unnamed prophet! Where did he come from?
---
They Lived to Declare God's Word
We discover that a generation of prophets lived to declare God's word.
Think about it—that a body of prophets existed when Elijah passed on…
"Now the sons of the prophets who were at Bethel came out to Elisha, and said to him, "Do you know that the LORD will take away your master from over you today?" And he said, "Yes, I know; keep silent!" (II Kings 2:3 NKJV)
Is it not possible—or likely—that some of these were there because a man named Obadiah worshiped God and loved His prophets?
Obadiah fed the prophets and later, Elisha led the prophets.
---
A Prophetic Revival
We see then in Elisha's day, a School of Prophets, a company of prophets. They are out in the open and their group is growing. In 1 Kings chapter 6, they say, "We need more room!"
You could say there is a prophetic revival—one that was only made possible because of those who had faith in the previous generation.
Among them, was Elijah. And Obadiah.
We will see such a prophetic revival in our own day.
Obadiah's story is a reminder, that you may have no idea of the fruit that exists because of your faithfulness and obedience.
But God sees, and Heaven rejoices.
And God is rewarding your hidden work.
Obadiah is an unsung hero of the Bible. And maybe today you feel unsung, or unseen.
But God is singing over you—and the fruit of your service will be eternal.
---
Notes
[1] 1 Kings 18:22, 1 Kings 19:10, 14
---
Leave a Comment
How does this prophetic teaching about Obadiah minister to you today? To me, this has been one of the most inspiring studies I've done and I relate to Obadiah in many ways as he ministers to God's people! I'd love to hear from you, so leave a comment below for your response, testimony, or prayer request.
---
Related Posts:
How to Access Your Heavenly Supply Line (Elijah)
---
Marketplace and Fivefold Ministry
The story of Obadiah and Elijah speaks of this day—when administrators and marketplace leaders will partner with the fivefold ministry, and vice versa!
Some who are in the fivefold ministry will also be found in government, education, and business.
If you can relate to this, be encouraged by this post which gives Bible references to prophecy and business:
---
Study Online: Classes for Those Growing in Prophecy: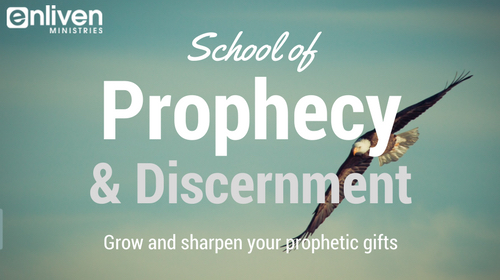 The best mentoring and teaching I can give you is now rolled into this one place, on the Enliven School of Prophecy and Discernment.
Classes include: How to hear God's voice, How to Begin and Grow in Prophecy, The Character of the Prophet, The Seer Gift: How to Grow in Pictures and Visions, Prophetic Discernment, Discernment and Prophetic Warnings, and the Prophetic Guidance Master Class.
You can view and sign up for my self-paced video lecture series in the Enliven Prophetic School here. Choose between a small monthly subscription or a one-off payment (discounted) with no expiry date.
---
© 2022 Helen Calder, Enliven Blog
Enliven Ministries: Prophetic ministry for a revival generation