I believe God is releasing many "finishing touches" as 2020 draws to a close.
These are gifts from the heart of the Father.
A finishing touch is "a final detail or action completing and enhancing a piece of work." [1]
But when the word comes as a prophetic insight, it can mean this:
God has a touch—an encounter—for you.
And that touch from God will change the story that you tell.
It will lift your expectations as you enter 2021.
"You crown the year with Your goodness, and Your paths drip with abundance." (Psalm 65:11, NKJV)
---
I am Turning Your Emptiness into Fullness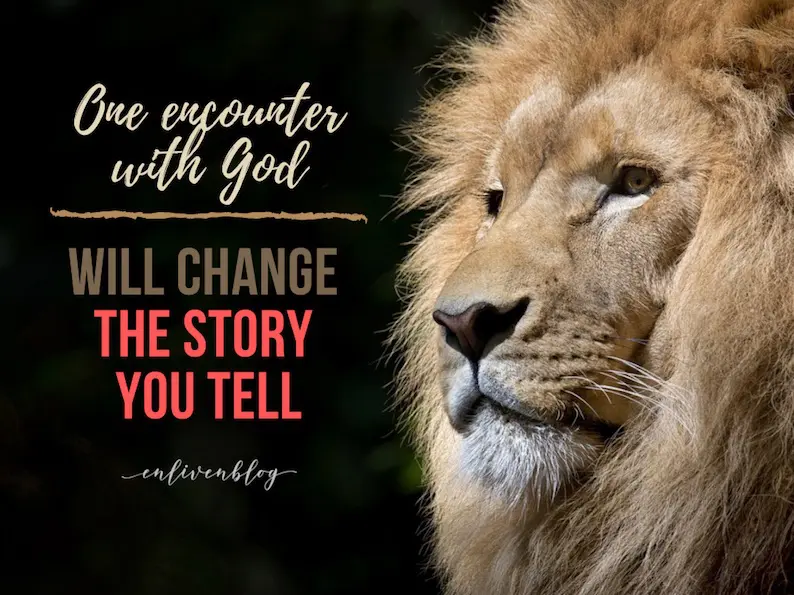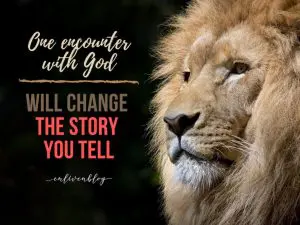 Jabbok—the Hebrew word means "emptying", or "pouring out" [2]
It's the name of a ford near the Jordan River; a stream that can be crossed.
At Jabbok, Jacob has released his family, his possessions, his all (Gen 32).
He sends his family and household on ahead.
And he spends the night alone.
Today, if you can identify with this place of "emptying"; if you feel dry or have experienced loss in 2020, reach out to God where you are.
He is ministering to you now.
Hear God say,
"I am turning your emptiness into fullness.
I am transforming your pain with My goodness.
With one touch I am changing your story.
I am filling your life with My glory."
---
A Blessing You are Born For
The details of what happened next are sketchy—and mysterious.
Jacob discovers he is not alone, after all!
Into the night, Jacob wrestles with a Man, in a relentless struggle.
As he holds on, Jacob determines one thing above all else: "I will not let go unless you bless me."
It is many years since Jacob fled Canaan, alone.
Now, he is returning with a large family, and a great household. This older Jacob has experience; he has many possessions and flocks.
While Jacob appears to be blessed, something is missing.
Something deeper.
The affirmation of the blessing he was born for.
---
The Place of Emptying
The Man asks, "What is your name?"
"Jacob" he admits.
The usurper. The cheat.
It's out there, now. The reality of where Jacob has been.
All of his life, Jacob has desired God's blessing.
He has sought it with impure motives and used every wrong means to obtain it.
His name—Jacob, the cheat—has been both his identity and his story.
Now, at the place of emptying, at the Jabbok pass, Jacob has come to the end of his own resourcefulness.
He is vulnerable.
For once, Jacob realizes that apart from God's favor, he is in danger, and those he loves are unprotected.
But this is the redeeming nature of God.
"And He blessed him there." (Gen 32:29b)
God says, "I bless you. All I have promised belongs to you.
---
I Have Seen God Face to Face
This encounter with God brands Jacob forever.
He emerges with a renewed identity.
God renames him "Israel". The name means, "God prevails", or "Contender". [3]
And from that time on, that location will be known—not, as Jacob feared, the place where he lost everything:
It will be remembered as the place where he found God
Where he saw the Lord face to face
So, Jacob called the name of the place Peniel: "For I have seen God face to face, and my life is preserved." (Gen 32:30, NKJV) [4]
God's "finishing touches" sometimes comes in ways we don't expect.
We may be branded through repentance.
And in the turning, we shall never be the same.
---
A Moment of Encounter
As Jacob walks into the new day, he walks with a limp; it is symbolic of his new dependence upon God. [5]
A new chapter in his life is about to begin.
Perhaps, God is encouraging you, that right here, in your own painful transition, is a moment of encounter.
And just as happened to Jacob, the story of how you receive a touch from God, will become—not a footnote—but the beginning of a whole new chapter.
---
God is Changing Your Story
So, during these last days of the year, take some time—even a moment—to stop, reflect and receive.
It has been an oftentimes traumatic 2020—but now, you will have the story of how God ministered to you.
And how, in a moment, He spoke to you.
You are ready to move forwards.
"With one touch I am changing your story. I am filling your life with My glory."
---
Notes:
[1] Define "Finishing Touch" Google search, retrieved 23 December 2020
[2] Read the whole of this story in Genesis 32.
Strong's H2999 Yabboq
Jabbok = "emptying" from H1238, baqaq, to empty, to make void, to be emptied, to lay waste, to devastate
[3] Strong's H3478 Yisra'el "God prevails", "Soldier of God" or "Contender".
[4] Strong's H6439 Penuw'el
Penuel or Peniel = "facing God"
[5] "This symbolizes that character transformation costs God's people in terms of ego death." HAYFORD, J W, Ed. The Spirit-Filled Life Bible.  1991.  Nashville: Thomas Nelson.
---
Related Posts:
Prophetic Word: God is Restoring Your Wonder (Christmas 2020)
Prophetic Word: Receive that Gift and Take it Into Your Next Season
God Has Assigned Angels to You (also from the story of Jacob in Genesis 32)
---
Prayer School News
If you have felt dry or depleted in your prayer life lately, the news lessons in my Prophetic Prayer School news will be of benefit to you.
You will find these in the class, "How to Prevent and Recover from Dryness in Prayer"
Causes of Dryness and Depletion in the Intercessor (PDF)
Ten Keys to Being Replenished as an Intercessor (PDF)
Receiving Prayer: How to Stay Filled with the Holy Spirit Through Soaking Prayer (Video + PDF)
This has impacted me personally as I've come to year's end, and I'm sure it will benefit many of my readers.
For a short period of time, while the Prayer School is under construction, I'm bringing the full price down to $19.95 USD.
Currently on the Enliven School of Prophetic Prayer are 40 self-paced video lessons (complete in your own time), along with PDF transcripts, exercises and bonus eBooks.
Alternatively, you can view all online courses, including the Prophetic School here.
---
Have a Joyous Christmas
Finally, my husband Malcolm and I pray that you have a joy-filled Christmas.
It is a challenging time for many of us, who due to COVID restrictions, cannot celebrate as we would like to, and our hearts go out to all who are affected.
We are grateful that we can gather as a family. After our long months of lockdown during winter, the virus has been pushed back here.
Today's message about Jacob at Jabbok has been in part a personal journey as I've reflected and taken time to be replenished after the trials of 2020 (that's definitely a work in progress!) God's grace never ceases to amaze me.
Keep an eye out for a prophetic word for 2021 which I will be publishing next week.
(The photo is from 2019 :-))
From our home in Melbourne, Australia to yours
Helen
---
© 2020 Helen Calder, Enliven Blog
Enliven Ministries: In the David McCracken Ministries family