It is a story that is retold every Christmas—of the time an angel choir showed up in a workplace.
And how an unlikely group of shepherds became witnesses and worshippers.
I believe this well-loved story has prophetic significance, as we prepare for Christmas 2020.
That right here, in the midst of uncertainty, and in the face of unique challenges, God is saying:
"Beloved, this is the moment I am visiting you.
I am revealing My glory.
I am restoring your wonder.
Don't look for other conditions. Don't wait for another time.
For the time is now."
It is "Now O'Clock"!
---
5 Ways God is Restoring Your Wonder
1. You are Hearing Good News from Heaven
"Now there were in the same country shepherds living out in the fields, keeping watch over their flock by night." (Luke 2:8, NKJV)
On the night Jesus is born, an angel appears to a group of shepherds.
Suddenly, a spotlight of glorious light from Heaven is shining around them!
These shepherds are guards, ready and fearless against intruders
And yet a messenger from God has them trembling in terror
Such is the glory of God.
The angel says, "Do not be afraid, for behold, I bring you good tidings of great joy which will be to all people." (Luke 2:10)
Good News!
It's the antidote to fear.
It is the realization that Jesus is with you, and that God is working all things together for good.
As this year draws to a close, know that you are loved!
The spotlight of Heaven is upon you.
You are receiving a fresh word from God.
---
2. You Realize You're on Holy Ground
The angel has news from Heaven.
It's for all people, and yet in that moment, it's also personal, to the shepherds.
This very night, locally in Bethlehem, the Savior has been born. A baby who is Christ, the King!
Not who will be Christ the King.
But who is! Right now!
To the shepherds' amazement, the angel announces that they will find the baby in a manger.
A manger.
Now this is the kind of place the shepherds can relate to—a stable, where animals are housed and fed.
Resting in the animals' feeding trough
Surrounded by the smell of manure; the odor of animals and hay
It is an unusual place to find a newborn King.
Today, the Lord wants you to know that in the midst of the ordinary is glory!
Angels on a hillside. A King in a stable.
Your home; your workplace.
Here is Heaven on earth.
This ground, as hard as it may seem right now, is holy ground, because God is present.
---
3. You Become Aware of Your Significance
"And suddenly there was with the angel a multitude of the heavenly host praising God and saying: "Glory to God in the highest, And on earth peace, goodwill toward men!" (Luke 2:13-14, NKJV)
The shepherds are amazed, for they are the recipients of a dazzling visitation!
This Christmas you discover, that no matter your location or vocation, Heaven is singing over you.
Angels are here.
You may be waiting for dawn—for a ray of light.
For hope in the darkness.
Hear the Father declare over you:
"You are known, loved and noticed. You are significant!"
You are at the right place at the right time to receive a miracle.
---
4. You are Enabled to Release Your Cares
The shepherds are given an unexpected task: to find a newborn baby in a Bethlehem stable.
"…this will be the sign to you".
To them, their significance in God's plan is unexpected.
But the reality is, He has always loved them—chosen them before time.
Quickly, the shepherds prepare to leave, for it is no longer "business as usual".
God is doing a new thing, and—wonder of wonders—He has let them in on it!
"Let us now go to Bethlehem and see this thing that has come to pass, which the Lord has made known to us." (Luke 2:16, NKJV)
In that moment, they take it for granted that God, who has instructed them to go, will take care of their flock
So—their burden of care lifted—they rush off, to find the baby
Today, like those shepherds, you may be focused on responsibilities, or risks.
You may have a weighty burden of care
Receive the comfort of the Lord—and be assured.
For you are chosen.
And your Father is taking care of that which concerns you.
---
5. Your Wonder Will be Restored
After seeing the baby Jesus, the shepherds are bursting with excitement.
They have wondrous news, news of a newborn Savior—and, it was told to them by angels!
"They made it widely known".
And those who heard it marveled. (Luke 2:18).
Wonder is valuable.
Wonder is contagious. It produces wonder!
So, if you have felt stuck in the ordinary.
And you have lost the wonder of your faith:
This Christmas, receive a touch from Heaven.
For there is glory in the ordinary! And your wonder, will be turned to worship. And that, will overflow to witness.
This is your time of visitation.
"Then the shepherds returned, glorifying and praising God for all the things that they had heard and seen, as it was told them." (Luke 2:20, NKJV)
---
Prophetic Teaching (Sermon Notes) for Christmas
If you would like more Christmas teaching, here's my pick from Enliven Blog:
---
I'm Going on a Break! 🙂
Hi everyone, warm greetings from Australia!
My husband Malcolm and I are taking some much-needed time out, and so you won't receive any communications from me for 2 or 3 weeks.
In the meantime, my team member Karen will answer any comments or prayer requests you leave here on today's post.
I'll look forward to reading them when I return.
Have a blessed Christmas
Helen
---
Are you a discerner-intercessor?
This new class on the "Watchman Intercessor" is for you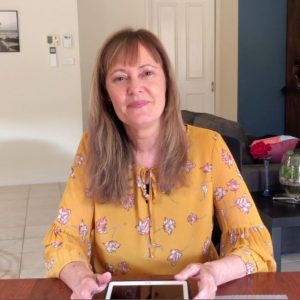 Over the past few months, I've been stirred to create some special classes (within the Prayer School) for prayer warriors who are discerners.
You may identify as a "Watchman Intercessor".
These are the prayer warriors who are God's Heavenly alert system.
Do you relate to any of the following?
You have an instinct to guard, protect or warn
Being a discerner, you perceive or see spiritual realities that others don't see
You are highly sensitive to atmospheres
You know what it means to be burdened to pray
You may have a specific assignment–to pray for individuals, groups or regions
You may have been misunderstood or felt lonely in your journey
I invite you to join me on the Enliven School of Prophetic Prayer, where I'm in the process of adding a new class on the topic of "Empowering the Watchman Intercessor".
For a short period of time, while the Prayer School is under construction, I'm bringing the full price down to $19.95 USD.
Currently on the Enliven School of Prophetic Prayer are 40 self-paced video lessons (complete in your own time), along with PDF transcripts, exercises and bonus eBooks.
Alternatively, you can view all online courses, including the Prophetic School here.
---
© 2020 Helen Calder, Enliven Blog
Enliven Ministries: In the David McCracken Ministries family