Are you concerned about the spiritual atmosphere around your life? Your discernment is a powerful gift!
Yet I frequently hear from Christians who struggle with what they discern.
They may be experiencing physical, mental, or emotional strain from spiritual warfare and demonic encounters.
When these people come across Enliven Blog, they are relieved to hear from someone who has experienced similar problems.
---
The Atmosphere of the Holy Spirit
It is true that in my early years of growing in discernment, negative atmospheres affected me.
Yet that is not my experience today.
Today, I live with a continual awareness of the Holy Spirit being with, in, and upon me. I know the atmosphere I carry is one of "righteousness and peace and joy in the Holy Spirit." (Rom 14:17)
This is my usual experience, and if it is ever anything otherwise, I can quickly make my way back into that awareness of God's Presence.
It is simply a matter of doing whatever it takes to get back into a place of reliance upon what Jesus has done for me. (Col 2:13-15) This may involve confession or repentance. It may include an act of obedience. Freedom may come as I renounce something. But most often, I am helped by simply returning to a position of trust in God.
I know that peace and the experience of God's Presence is my inheritance as a Christian—and it is yours too.
---
Take the Weather with You
'Everywhere you go, always take the weather with you' sings one of our favorite New Zealand bands. [1]
As people who discern and sense atmospheres, we have a choice.
We can come under the dark clouds, or we can rise above them. Better still, we can participate with the Holy Spirit in shifting the atmosphere.
Determine that you are not going to be like a thermometer, going up and down with the temperature of the environment. People around you (and their issues) will not affect you.
You can be a thermostat.
And, you can set the temperature. Take the weather with you. And the weather forecast in God's Kingdom is "righteousness and peace and joy in the Holy Spirit." (Rom 14:17) [2]
---
Notes:
[1] Crowded House, "Weather With You", 1992
[2] The above article is an excerpt from the revised version of the book, 'Unlocking the Gift of Discernment'
Related Post: Change the Atmosphere by Speaking Prophetic Words of Life
---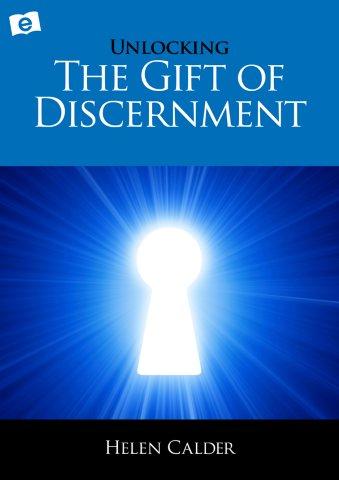 Available for purchase from the Enliven Blog e-store.
The gift of discernment of spirits is a powerful weapon in times of spiritual warfare and can be of great assistance when ministering freedom to individuals. And yet many who have the gift of discernment have difficulty knowing what to do with what they are feeling or sensing.
"Unlocking The Gift Of Discernment" incorporates wisdom from Enliven Blog. It also has additional valuable material on how you can be protected as a discerner in times of spiritual warfare.

To view "Unlocking The Gift Of Discernment" in our e-store, click here
---
© 2015 Helen Calder Enliven Blog – Prophetic Teaching

Enliven Ministries: in the David McCracken Ministries family