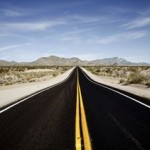 Over the years, my husband Malcolm (aka The Hunk) and I have been on leadership teams—in churches and Christian organisations—in various capacities. [1] We have seen teams go through good times and bad; forge ahead in unity and fall apart in disunity.
Long ago I realised that my personal response to leadership would be the breaking or making of my ministry. I can tell you, it took a lot of breaking and repentance to get me into a useful place! [2]
But I realise now that being a great 2nd level leader is not about the length of time you have spent working alongside your senior leader, it is about having the right heart attitude.
It is about consistently allowing the Holy Spirit to work within you in times of pressure, to develop maturity and Christ-likeness.
Timothy and the Apostle Paul
The Apostle Paul was a strong character, and would not always have been an easy person to get along with.
One historian sums him up like this:
'Paul was by temperament a zealous man, prone to accepting no half-measures either in himself or others. The truth was his gospel, about which he could be very possessive, and he did not take kindly to his authority being challenged. He was naturally impetuous, argumentative, prickly, sometimes boastful and defensive. Yet he was also capable of great warmth, tenderness, and loyalty to his friends and deep solicitude for his converts. It is little wonder that he evoked strong reactions, both positive and negative, wherever he went…' [3]
If you have ever struggled with reporting to a strong or directive leader, consider what it would have been like to work with the Apostle Paul! And yet he raised up a loyal and effective ministry team with whom he pioneered the early church amongst the Gentiles. [4]
Traits that made Timothy a Great Leader-Follower
Here are some of the characteristics that propelled Timothy onto the Apostle Paul's team and into the pages of church history—and that inspire me in my own leadership journey.
1. Kingdom Priorities over Self-Interest
' I have no one else like [Timothy], who will show genuine concern for your welfare. For everyone looks out for their own interests, not those of Jesus Christ. But you know that Timothy has proved himself, because as a son with his father he has served with me in the work of the gospel.' (Phil 2:20-22)
Timothy willingly left his birthplace to follow Paul, and submitted to the rite of circumcision for the sake of sharing the Gospel with Jews as well as Gentiles. (Acts 16:1-4)
Following that time, he moved from place to place as Paul's messenger and he faced the same persecution that Paul did. [5]
It is possible that Timothy had a call of God to senior leadership in his own right. Eusebius, writing about A.D. 325, reported that Timothy was the first bishop of Ephesus. [6] And yet he never sought self-advancement. Timothy faithfully served Paul, throughout Paul's lifetime.
Timothy inspires me to seek God's Kingdom above my personal comfort. And to be faithful when God calls me to serve another leader's vision.
2. Longevity – Together for the Long Haul
It was not long into Timothy's first missionary journey that Paul got into trouble, imprisoned for causing an uproar in the city of Philippi. (Acts 17:19-23)
Timothy stuck with Paul through good times and bad, through popularity and notoriety, through persecution and imprisonment.
Timothy encourages me to have a long haul outlook in my ministry, not leaving or withdrawing when times get tough.
3. Faithful to Represent his Leader
'Even if you had ten thousand guardians in Christ, you do not have many fathers, for in Christ Jesus I became your father through the gospel. Therefore I urge you to imitate me. For this reason I have sent to you Timothy, my son whom I love, who is faithful in the Lord. He will remind you of my way of life in Christ Jesus, which agrees with what I teach everywhere in every church.' (1 Cor 4:15-17)
When Paul wanted to impart his own DNA—his lifestyle, teaching and vision—into the church at Corinth, he sent Timothy. Paul had complete confidence that Timothy would faithfully represent him, even when apart from him.
Paul relied upon Timothy and other team members to honour him, share Paul's own heart, update them on Paul's journey and circumstances, faithfully teach what Paul would teach, and minister on Paul's behalf. [7]
Timothy, Titus and other members of Paul's team provide me with a role model of faithfulness and loyalty.
4. Courage
Paul's language to Timothy and other team members is directive. How did Timothy feel as he was summoned, or ordered to go to and from places? Paul's letters reveal a tendency in Timothy to fear and intimidation—therefore Paul's instructions would not always have been desirable or comfortable. (2 Tim 1:4-8)
And yet Timothy was willing—time and time again, to move out of his comfort zones in his service for God under Paul's direction.
This reminds me of something Nelson Mandela once said: "I learned that courage was not the absence of fear, but the triumph over it. The brave man is not he who does not feel afraid, but he who conquers that fear."
Timothy inspires me not to allow fear to hold me back, but to rise to be all God has called me to be—spurred on by the leadership He has given to me.
One of the greatest challenges in leadership today, lies not in being a good leader—but in being a great leader under strong leadership. Timothy was such a leader.
---
Notes
[1] I am currently honoured to be on David McCracken's prophetic ministry team.
[2] I share my story in the book, Prophetic People In A Changing Church
[3] The Birth of the Church, From Jesus to Constantine, Ivor J. Davidson, 2005, Monarch:Oxford
[4] In this article I am referring to the senior leadership role model of the Apostle Paul, who said, 'Follow my example, as I follow the example of Christ.' (1 Cor 11:1) Healthy Christian leadership is not perfect. All leaders are human! However, God does not require us to stay and serve under leadership that is abusive, ungodly or immoral.
[5] By way of balance, Timothy does not appear to have family commitments—in contrast to Peter and other Apostles, whose wives accompanied them. (1 Cor 9:5) Self-sacrifice in ministry does not mean family sacrifice.
[6] Nelson's Illustrated Bible Dictionary, Copyright (c) 1986, Thomas Nelson Publishers
[7] Paul raised up other team members in whom he had similar confidence. See Eph 6:21-22 (Tychicus); Col 1:7-8 (Epaphras)
---
How does Timothy inspire you? Do you have any further thoughts or questions about the topic of Christian leadership? I would love to hear from you. Leave a comment in the comments box below. If the comments box is not visible, click on this link and scroll down.
---
Related Posts:
Personal Guidance For The Important Decisions Of Life
Courage To Change
---
© Helen Calder 2011 Enliven Blog – Prophetic Teaching
On team with David McCracken Ministries: Prophetic Ministry That Empowers The Church
Did you receive this from a friend? Read more from Enliven Blog or sign to receive our weekly prophetic teaching updates at https://www.enlivenpublishing.com/blog