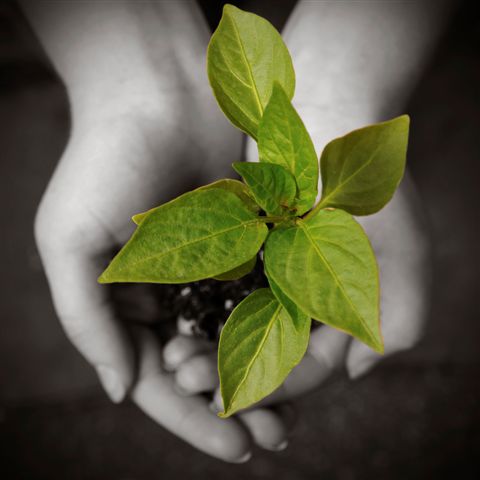 'Do not neglect your gift, which was given you through prophecy when the body of elders laid their hands on you. Be diligent in these matters; give yourself wholly to them, so that everyone may see your progress.' (1 Tim 4:14-15, see also 2 Tim 1:6)
Paul makes it clear through his instruction to Timothy that each of us has the ability to stir up a spiritual gift, or to neglect it.
That is a sobering thought!
The Bible reminds us that we have a responsibility before God to be intentional about using and developing the spiritual gifts He has invested in us.
7 Ways to Develop your Spiritual Gift
Here is a checklist of actions that you can take to develop your spiritual gifts. This includes prophecy, or any other gift such as leadership, discernment, teaching, intercession or healing. [1]
To make this exercise practical, rate how you are going out of 10 for each one and ask the question, what can I do to improve in this area?
1. I have acknowledged that I have a gift
Follow the way of love and eagerly desire gifts of the Spirit, especially prophecy. (1 Cor 14:1)
Many people hold back from acknowledging a spiritual gift because they mistakenly believe that standing back is the humble thing to do, or they still have doubts as to whether they really have a gift.
However if God has put a gift or ministry on your heart, even if it hasn't fully manifested, be honest and begin the development process.
In the early stages, your stewardship is primarily of the desire or call God has given to you. Don't under-value this. Be obedient to the Holy Spirit and take the first steps to learn about the gift.
You will never grow in a gift if you do not admit you have one—or at least disclose that you have a God-given desire for it.
2. I am in the environment of a local church
'And God has placed in the church first of all apostles, second prophets, third teachers, then miracles, then gifts of healing, of helping, of guidance, and of different kinds of tongues.' (1 Cor 12:28)
The place to use and develop your spiritual gift is in the context of Christian community—church life. Gifts are given to help grow the church, whether through evangelism or through ministry to the church body.
We were never meant to be 'lone rangers', but part of the church body, interdependent upon each other. (1 Cor 12-14)
3.  I am making the most of resources available
There are many great resources and materials available to help you grow in your spiritual gift. Look for reputable books, online resources, e-books, conferences and local training to help you grow in your gift.
There are many perspectives in the world today—and not all of them are healthy. So the best way to use resources is in conjunction with accountability to a leader or mentor who can help you select the best materials and process what you are learning.
4. I have a sense of passion and purpose
It is not enough just to know that you have a spiritual gift. You also have to identify and nurture the purpose that God has given you to use it. This is your sense of motivation, your mission.
It is the 'because' of your gift.
'I pray because…'
'I teach because…'
As time goes on, that sense of passion becomes focused.
For example, my own big 'because'—my all-consuming passion—is souls: a lost generation in need of salvation. As years have gone by, my focus is on helping raise up a generation of contagious, 'supernatural' Christians who will reach people for Jesus because their lives look like Jesus.
My passion and vision is global. Yours may relate to your family, your church, a specific group, a region, and so on.
Teaching and prophetic ministry is for me, a means to an end. What is your 'end'?
5. I am using my spiritual gift regularly
The way to develop a gift is to use it, not to shelve it.
We all have to start somewhere small. My writing ministry began with writing newsletters to our family's mission supporters. My prophetic ministry began with reaching to God for words of encouragement whilst praying for people at altar calls.
If you have a teaching gift, your ministry is not going to start at the pulpit, Look for small ways to get activated—for example taking devotions with your family, or offering to take a study in your small group.
It is time to stop holding back.
6. I am accountable in the use of my gift
No one ever outgrows the need for accountability to oversight in the use of a spiritual gift or ministry.
When asked, 'To whom are you accountable to in the use of your gift?' what is your answer?
I have a great source of accountability through David McCracken Ministries. In the past my accountability has included elders, pastors and prayer leaders. These are people who have instructed me and loved me enough to correct me or give me tips to help me grow in my spiritual gifts.
Accountability does not create a 'ceiling'; it explodes it! I know that the sky is the limit in my call with God as long as I have a heart attitude to submit to and learn from those He has placed around me.
We can learn not only from those to whom we are accountable, but from peers and outsiders as well. We need to foster a life-long attitude of learning from others in our gifts and ministries.
7. I am persevering through the tough times
'For this reason I remind you to fan into flame the gift of God, which is in you through the laying on of my hands.' (2 Tim 1:6)
We all go through difficult times and wilderness seasons in the development of our spiritual gifts.
If you can relate to this today, may I encourage you—keep pressing forward. Your Heavenly Father has a plan in the midst of your trial and He is faithful.
---
Grow Your Prophetic and Prayer Gifts – eBook
If you are feeling stuck, or have undergone hardship in relation to your prophetic or prayer gift, including prophecy, discernment, intercession and healing, this book will encourage you and provide you with keys to move forward in developing your gift.
Grow Your Prophetic And Prayer Gifts is filled with practical tips, inspiration and advice to assist you in developing your spiritual gifts.
In this book, you will discover the six phases of development of prophetic and prayer gifts from desire and birth through to maturity.
Learn how to:
Identify the season you are currently in for each of your gifts, including a season of wilderness and trial. Find out how to break through to the next level
Maximise opportunities in the current stage of growth in your spiritual gift
Navigate the challenges and joys unique to the growth of prophetic and prayer gifts
Each chapter includes questions for personal reflection and group discussion.
This book includes practical tools and the information you need to develop a plan for the next stage of growth in your spiritual gift.
Review and purchase Grow Your Prophetic and Prayer Gifts here.
(124 pages. Available for download in either PDF or ePub formats)
Note: All transactions are secure using PayPal and we do not pass your information on to third parties. Prices are listed in Australian dollars, but our store will convert to your currency.
---
Notes:
[1] Some articles that may help you in the following gifts:
Prophecy: How To Develop Your Prophetic Gift Pt 1: Where To Begin
Discernment: 8 Ways To Grow Your Gift Of Discernment
Intercession: 8 Tips for Personal Intercessors
---
© Helen Calder Enliven Blog – Prophetic Teaching
Enliven Ministries: in the David McCracken Ministries family