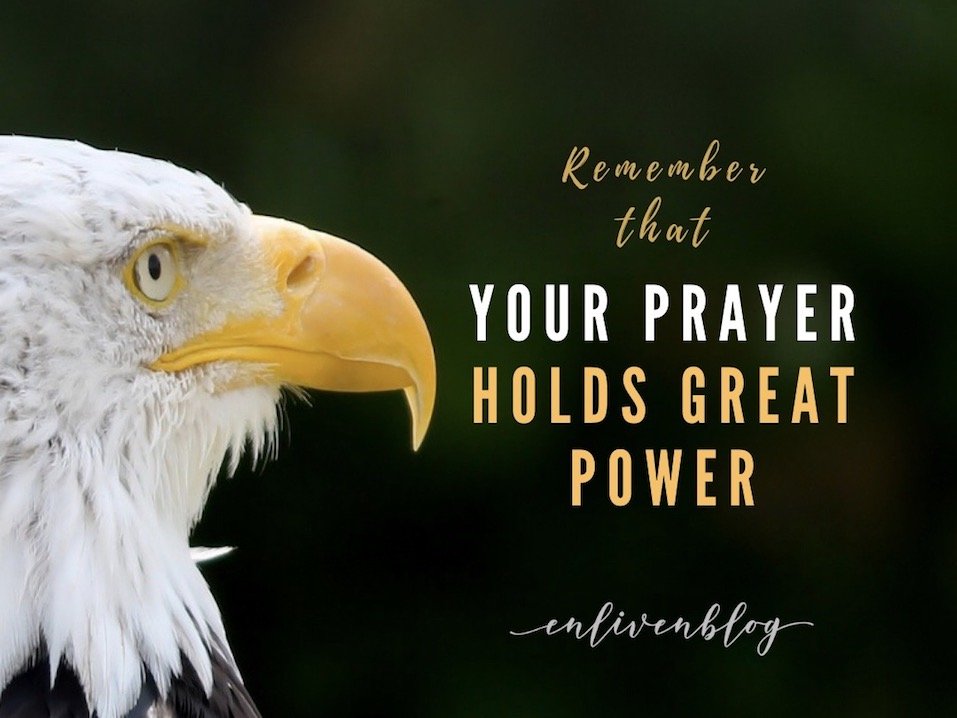 You hear a news report, and in that moment, your heart is pulled.
It occurs to you to pray, but then the thoughts come:
"Who am I, to pray about such a big issue?"
"How can my prayer make a difference?"
"I don't know what to pray!"
And the moment passes.
Or maybe you have a situation close to you that is painful, and you are wondering how to pray. It's going to take a miracle.
If you can relate to this, you are not alone! I believe the Lord wants you to know this:
Your prayer holds great power.
It is the seed for a miracle.
---
The Mailbox
Last Sunday, due to Covid-19 restrictions in Australia, we were participating in our regular church service online.
As I closed my eyes in worship, I found myself in a vision, looking at a mailbox. A letterbox!
It was grey, it was made of stone, and I could see the slot for the mail.
Then, I saw a letter being dropped into that mailbox.
The letter was small, the mailbox nondescript. And I wondered—would someone from the postal service come and collect this letter?
But instead, I saw that letter being sucked upwards at high-speed!
And that's when I realized that although that mailbox looked small, it stretched up into Heaven.
---
The Letter
"I have come because of your words" (Dan 10:12b)
Instantly, that letter reached God's throne, where the words written on it, separated out from the pages.
Those words were alive! And they flew into God's right hand.
And then, stretching out His right arm, the Father released His power. It was as though He threw it.
Like lightning, God's answer to that small letter was launched earthward
---
The Man Who Prayed at Home
As I prayed about the vision [1], I was reminded of a story from Daniel chapter 6.
One day, there was a man praying in a room.
It was Daniel, seeking God in his home.
He was asking for God's help, His mercy and favor.
And Daniel needed it, for the favor on his life had inflamed his enemies so much, they wanted to destroy him.
Those enemies walked in as Daniel was praying, and arrested him for the "crime" of prayer.
And the king of Persia, tricked by Daniel's enemies into banishing prayer, was forced to punish his favorite, Daniel.
Daniel was thrown into a den of hungry lions.
---
Prayer Precedes Power
We often talk about the extraordinary interventions of God in this story of the lion's den.
But let's not miss that they were preceded by the prayer of a man in his home.
In later chapters of the book of Daniel, an angel told him,
"I have come because of your words" (Dan 10:12b)
"As soon as you began to pray, a word went out" (Dan 9:23b)
As Daniel was praying in his home, God was already releasing His answer. God sent an angel to shut the mouths of the lions.
In the meantime, the Holy Spirit was at work in the heart of the king.
The king's heart was broken, but then to his astonishment, Daniel walked out alive.
The move of God spread like fire, for that king, awakened to faith, sent out a decree to every part of his kingdom.
All people of every nation he ruled, were to worship the God Daniel served!
---
The Man Who Prayed in His Workplace
Nehemiah was in his workplace, busy with his duties, when the king he served asked him a question that laid bare his heart (Neh 2).
In that moment, Nehemiah sent a quick prayer for help to God
It was unheard by those surrounding him, but it reached Heaven!
That prayer was instantly answered, as the Holy Spirit touched that king's heart and caused him to respond favorably.
Jerusalem's walls—broken and burned, were about to be restored.
So, if you are working, or busy, know this! Your prayer, as you go about your day, is powerful.
---
The Power of a Cry for Help!
The mailbox I saw didn't have fancy metal trimmings.
But it was solid as a rock.
The prayer that holds power, does not have to be complex, clever, or crafted.
It may be a simple cry for help, sent from your heart. [2]
We know that Daniel, and Nehemiah were great intercessors, who spent considerable amounts of time in prayer.
And yet, the Holy Spirit records this one moment when Nehemiah shot up a prayer while he was working—and describes Daniel's simple prayer for help, from his home.
Why? It is a message to us.
Your small prayer can release great power.
---
It's Time to Pray
So, the next time you face a problem, or hear a news report, and the enemy whispers, "Who are you, to pray about such a big issue?"
Ignore that thought.
For you are significant in God's Kingdom.
Cry out to God from your heart. Your prayer in that moment may simply be a word: "Jesus".
But your Father knows all in your heart.
He knows where you are.
And that small letter, delivered into Heaven's "mailbox", will make an eternal difference in the situation you are petitioning him for.
For your prayer holds power.
---
Leave a Comment
I'd love to hear from you. Share your own story of answered prayer, or your prayer request with us in the blog comments box below, or on our Facebook page.
---
Notes and Related Posts:

[1] How I receive visions:
When I describe a vision I've seen, it's usually a vivid impression in my mind's eye, accompanied by a strong sense of God's Presence. I'm not speaking of an "open" (physical) vision. I believe all prophetic words, encounters and visions should be compatible with Scripture and need to be weighed up.
[2] Prayer: When Your Cry Goes Up, Heaven Comes Down
---
Join the Enliven School of Prophetic Prayer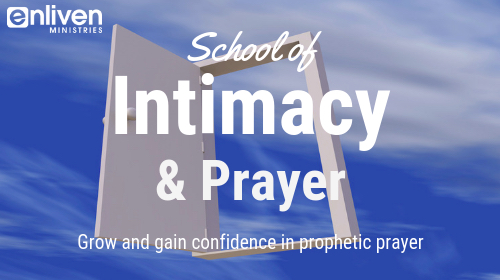 Does the thought of being empowered in prophetic prayer stir you?
Would you like to grow in intimacy with the Holy Spirit in the context of prayer?
Do you believe God has called you to be a prophetic intercessor (or prayer warrior), and could benefit from some teaching and help?
Have you sometimes struggled with the spiritual experiences you've had, or feel misunderstood?
I invite you to join me on the Enliven School of Prophetic Prayer.
Currently on the Enliven School of Prophetic Prayer are self-paced video lessons (complete in your own time), along with PDF transcripts, exercises and eBooks including:
Introducing Prophetic Prayer
Praying the Mysteries of Heaven
The Travail of the Holy Spirit
The Gift and Ministry of Prophetic Intercession
Angels and Encounters…and more!

NEW!

Complete PDF Transcript is now available for download on the course
You can find out more or join the School of Prophetic Prayer here. Alternatively, you can view all online courses, including the Prophetic School, here.
---
© 2020 Helen Calder, Enliven Blog
Enliven Ministries: In the David McCracken Ministries family