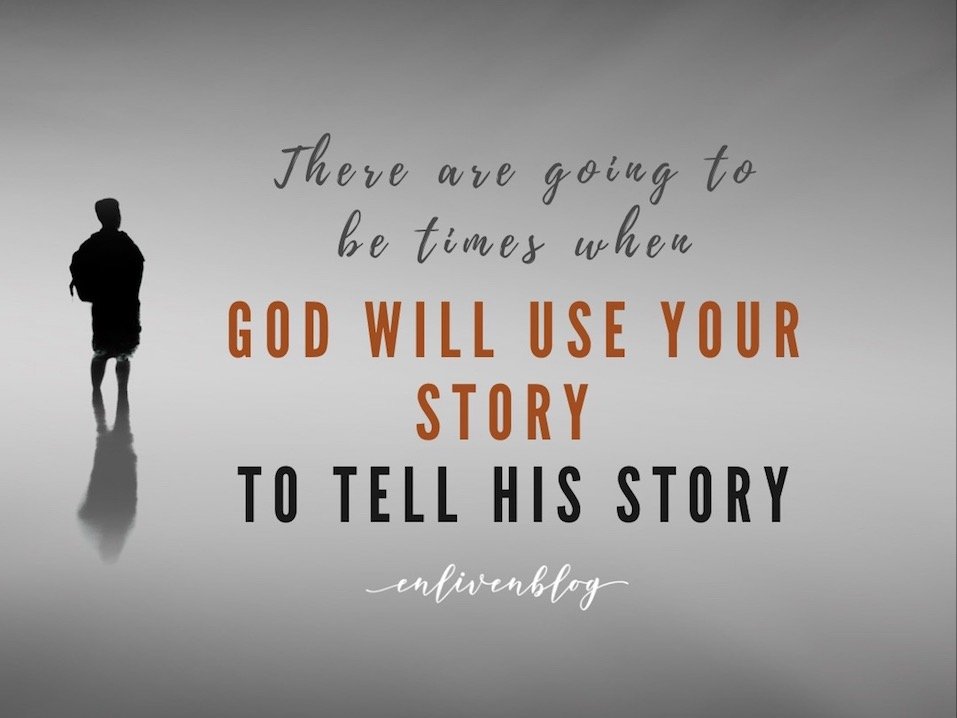 As prophetic people, we like to dream with God about the story that lies ahead.
We may even have a chapter list, or theme in mind!
But our Father knows all. God knows the unexpected, and He knows the "pop-up" chapter, where we are right now. The pandemic of 2020 may not have been on our chapter list, but it was not hidden from Him.
As the Psalmist says,
"Your eyes saw my unformed body; all the days ordained for me were written in your book before one of them came to be." (Psalm 139:16 NIV)
So, if you find yourself in an unexpected, or painful place right now, remember, your Father is the ultimate storyteller!
And He is working a miracle behind the scenes.
This pathway is leading to its conclusion and the new chapter that lies ahead.
---
Prophet: You are Becoming the Message!
It's something I've heard Prophet David McCracken say over and over, in all the years I've journeyed with him:
That the messenger must first become the message. [1,2]
This is a truth that has been sown deep into my heart.
You see, if the word of the Lord is going to be true through you—then first, it must be true IN you.
It's about us, as carriers of a prophetic word, being compatible with the word we carry!
And there's a few things at work here:
One is prophetic integrity. That your life is in alignment with the message that you bring.
Another is God's love for you personally. He's at work in you, taking you from glory to glory in the likeness of Jesus.
But there's another dynamic at work.
And that is, there may be encounters with God, trials He's allowing you to go through, even battles with the enemy, that are not only for your own benefit.
They are not only for your advancement.
But you're experiencing something that's related to your calling
This may be reflective of what He's doing in the group that you're called to minister to, or His wider body.
You may even be destined, to be not only a voice in that situation, but also an example and pioneer.
And what's happening, is that you are becoming the message before you can bring the message. And your life actually becomes the story that God is telling.
It may be that stories and testimonies about what you have been through, will become a parable about what God is going to do in their lives or situations.
---
"There are going to be times when God will use your story to tell HIS story."
I've personally been through a long journey on this—and to be honest, there have been many times when I've felt reluctant to share the stories of my own prophetic encounters and lessons!
This is partly because I want to represent His word faithfully and not rush into sharing something significant, before it has been verified—and that's a good thing.
And also because by nature, I am a very private person.
At a pivotal time, I felt the Lord speak to me about this. He showed me that the stories of the prophets' lives and their encounters are often an integral part of Scripture.
Their lives and stories are great lessons, and in many cases, they are also prophetic messages from the Father
God uses their stories to tell His story.
And it's a principle for us to pay attention to—for He continues to do that today.
---
Tips on Becoming the Prophetic Message You Bring
If you can relate to this in your own prophetic journey—and it's something we will all experience to a certain extent—here are some tips and lessons I have learned along the way:
1. Remember God is not in a hurry to shape His vessels!
When it comes to "becoming the message", time will be involved. Begin processing what God is doing in your life privately and have people around you that can speak into your life.
I started a journal 30 years ago, and long before I was sharing publicly, I was processing my journey with the Lord privately.
I have books of prophetic journaling and diaries that no one will ever see–thankfully!
Sure, there are seasons of Divine acceleration, but there are no shortcuts in the prophetic journey.
Look at the stories of those God called in the Bible; we've got to be in it for the long haul! This is where the Lord develops our faith, our perseverance, and our intimacy with Him.
2. Be aware that some of the trials God will use to shape you, will be relational
At times, there will even be leadership issues, and hurts and offenses, and how you handle these will be crucial to what lies ahead.
3. Don't be in a rush to declare messages that are "weighty" (significant words)
As prophetic people, many times we have a sense of what God wants to declare through us, sometimes even years before the time is right!
You can trust God's timing. In becoming the message, He is developing you, and growing you in authority, humility and stature—and this is so you will bear the weight of what you will prophesy to others.
That you will be faithful.
Today, be encouraged:
There may be a prophetic mantle on you, and there is a work that God is doing in you RIGHT in this season, for that very purpose!
---
Notes:
[1] The original source of this content is the Enliven Prophetic School
[2] See more about David McCracken here
---
More on this topic:
---
Study Online: New Classes for Those Growing in Prophecy: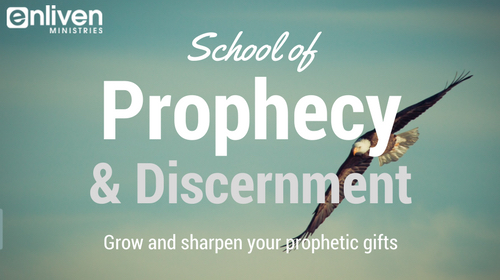 The best mentoring and teaching I can give you is now rolled into this one place, on the Enliven School of Prophecy and Discernment.
Classes include: How to hear God's voice, How to Begin and Grow in Prophecy, The Character of the Prophet, The Seer Gift: How to Grow in Pictures and Visions, Prophetic Discernment, Discernment and Prophetic Warnings and the Prophetic Guidance Master Class.
You can view and sign up to my self-paced video lecture series in the Enliven Prophetic School here.
---
© 2020 Helen Calder, Enliven Blog
Enliven Ministries: In the David McCracken Ministries family