Have you ever had an expectation—one you wholeheartedly believed was from God—but it didn't work out as you imagined?
It may have been a prophecy, a role or assignment, a relationship, or a ministry opportunity.
Perhaps you dreamed about the way God was going to answer a prayer, release your destiny or fulfill His promise—but it didn't take place the way you expected.
"Hope deferred makes the heart sick, but when the desire comes, it is a tree of life." (Prov 13:12, NKJV)
Today, I believe God is saying to many:
'Let go of what you perceive to be unfinished business. Release those things to Me, for I have a fresh anointing and a new assignment for you.'
---
The Prophet Samuel Was Crushed and Disappointed—But God had a Plan
God gave Samuel the task to anoint Saul as king, but it didn't work out as the prophet expected.
The new king rebelled and disobeyed God. And Samuel faced the painful task of delivering God's message to Saul: 'You've rejected God's word—and now God has rejected you as king'. (See 1 Sam 15)
After that, Samuel withdrew and we read, 'Samuel mourned for Saul…' (1 Sam 15:35, NKJV) Think about this:
Samuel himself had publicly identified and anointed Saul as king
Afterward, he discovered the very instrument he had anointed was rotten to the core!
This was a situation that touched Samuel's identity as a prophet. It impacted his life's calling as a revivalist; to lead Israel to serve and worship God.
Samuel saw years stretched in front of him, in which an ungodly king ruled the nation he loved.
The prophet was stricken with grief over the loss of what could have been—and the young man he had seen potential in.
But the God Who loved and called Samuel had a plan. And God's next instructions to Samuel are fresh and relevant to us today.
---
1. It's Time to Rise Up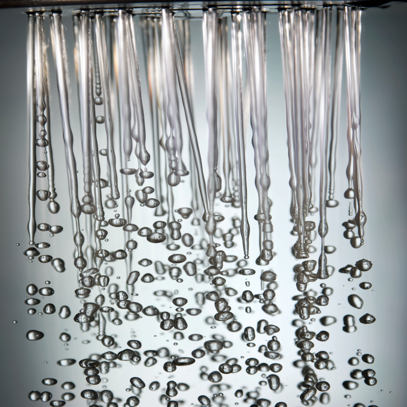 'The Lord said to Samuel, "How long will you mourn for Saul, since I have rejected him as king over Israel? Fill your horn with oil and be on your way; I am sending you to Jesse of Bethlehem. I have chosen one of his sons to be king." (1 Sam 16:1, NIV)
God gave Samuel time to grieve—and He acknowledged the validity of those feelings. But there came a day when God said, 'How long will you mourn?'
The Hebrew word for mourn, abal, means to bewail, lament, mourn [Strongs H56].
Samuel had strong feelings about what was lost. But God was saying, 'I have a new plan! You cannot enter into it until you recognize what time it is. It is time to rise up and move on.'
Hear your Father say,
'In order to move into the new assignment I have for you, let go of what is behind. Release those regrets and disappointments relating to the past.'
You can move forward free and unencumbered!
This principle does not only apply to good things that turned bad. It also applies to good things; even great things, that have had their time. 
That day is over and the Spirit is moving in a new direction.
An opportunity may have been good and anointed of God in the past—but if it is not His purpose in this current season, it can become a 'Saul'.
You have been hankering after it, but that day, that opportunity is gone.
God's Presence and anointing have left it! Release it, move forward, discover and anoint the new thing He is doing.
---
2. Receive Your Anointing and Fresh Commissioning
'Fill your horn with oil and be on your way…'
Samuel was mourning over someone he had anointed—and it seemed that anointing oil had been wasted. Now God was saying, 'Stop looking back where the past anointing was unfruitful, and look ahead to where I am appointing a new king!'
Anoint the new thing God is anointing
Prophesy about what He is appointing
Bless what He is doing and about to do
See life, speak and declare life.
Notice God's instructions to Samuel were, 'fill first'!  You can't move ahead without a fresh anointing.
'Anointing' speaks to us of being filled with the Spirit~both for refreshing and for a purpose~and having a fresh encounter with God.
Hear Him say, 'Lift up your head and your hands! Receive a touch of refreshing, a fresh outpouring from My Throne. I am for you and not against you! My Spirit is coming upon you and filling you.'
---
3. Launch Out in Faith
'I am sending you to Jesse of Bethlehem. I have chosen one of his sons to be king.' (1 Sam 16:1, NIV)
Samuel went to the household of Jesse. Jesse means 'wealthy' or 'gift'. As you begin to move, know all of Heaven's resources are available to you for your God-given assignment. Nothing is too difficult for Him to accomplish, as you surrender to Him.
Notice God didn't give Samuel complete instructions. He said, 'I have chosen 'one of his sons'.
As Samuel did, God calls us to live by faith.
There is always an element of mystery; some things the Holy Spirit will only show you when you reach your Divine appointment.
There was also something else; a message that God wanted to highlight:
'The Lord does not look at the things people look at. People look at the outward appearance, but the Lord looks at the heart.' (1 Sam 16:7, NIV)
What God has ahead for you, may not look as you or others expect it to.
Just as those close to David were surprised at God's choice of him, many will be surprised at the ways in which God is about to use you.
For your Father is revealing plans that have previously been 'under wraps'.
'Let go of what you perceive to be unfinished business. Release those things to Me, for I have a fresh anointing and a new assignment for you.'
---
Related Posts:
The Anvil: There is Power in Your Surrender
---
Join the Enliven Prophetic School
The Enliven Prophetic School includes the following classes:
How to get closer to God and hear His voice
The basics of the discernment gift
Keys to growth in the seer gift, prophetic pictures, and visions
Find out how to receive and process prophetic warnings from the Holy Spirit
Prophecy, foundations, prophetic guidance, and more
You can view and sign up for my self-paced video lecture series in the Enliven Prophetic School here. Choose between a small monthly subscription or a one-off payment with no expiry date.
---
© 2018 Helen Calder – Enliven Ministries
In the David McCracken Ministries family