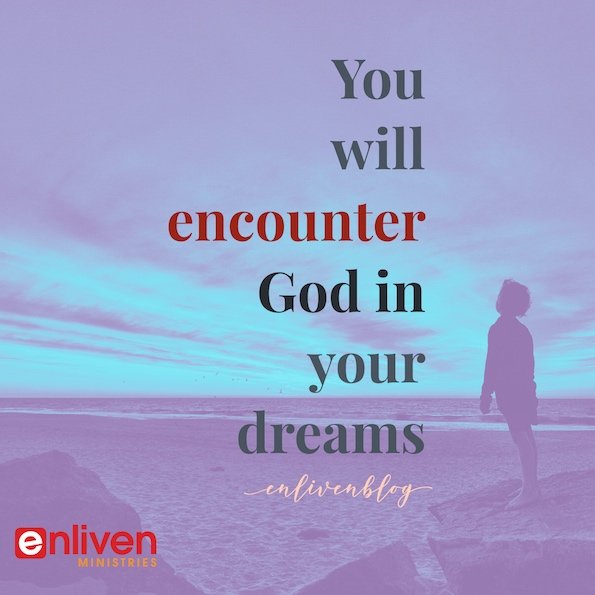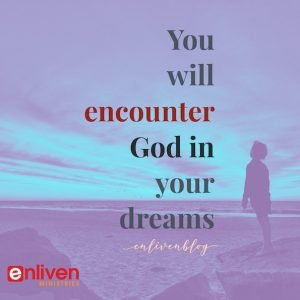 Imagine what it would be like to approach your sleep with a positive sense of anticipation.
You look forward to enjoying God's Presence in the night hours
You feel safe, at peace, and secure
You believe that God will impart to you Divine blueprints, strategies and creative ideas as you sleep
You anticipate encountering the Holy Spirit through prophetic dreams and songs in the night
You know that you will wake up rested to begin your new day with God
This is your inheritance.
However, I frequently hear from readers who are experiencing trouble with bad dreams, demonic encounters in dreams, or nightmares. I understand a little about this as for many years, I personally struggled with the same problems. I thank God for the freedom I have in my dreams now.
This week and next, I will be sharing some tips to help you, and those you love, to enter into your God-given inheritance of sweet sleep.
---
9 Bible Promises About Your Dreams and Sleep
Sweet Sleep is Your Inheritance
There are many promises in Scripture covering the night and night hours! God cares for you in your nighttime as much as He is interested in your life by day.
The promise of your Father is:
1. 'When you lie down, you will not be afraid; when you lie down, your sleep will be sweet.' (Prov 3:24)
This is our inheritance as Christians and children of God. We are to be blessed in our dreams and in our sleep.
2. 'In vain you rise early and stay up late, toiling for food to eat— for he grants sleep to those he loves.' (Ps 127:2)
Even when awake in the night hours, our reflections can be full of God's grace:
3. 'On my bed I remember you; I think of you through the watches of the night. Because you are my help, I sing in the shadow of your wings.' (Ps 63:6-7)
4. 'By day the Lord directs his love, at night his song is with me—a prayer to the God of my life.' (Ps 42:8)
It is also our inheritance to feel safe at night. Our loving Father is the source of our security:
5. 'In peace I will lie down and sleep, for you alone, Lord, make me dwell in safety.' (Ps 4:8)
6. 'You will not fear the terror of night, nor the arrow that flies by day, nor the pestilence that stalks in the darkness, nor the plague that destroys at midday.' (Ps 91:5-6)
---
Expect God to Speak and Minister to you in Your Sleep and Dreams
The heart of our Father is to lead us as much by night as during the day:
7. 'He guided them with the cloud by day and with light from the fire all night.' (Ps 78:14)
Throughout the Bible, God gave instructions and prophetic insights to His people in dreams. In the New Testament, this is a ministry of the Spirit available to all God's people:
8. 'In the last days, God says, I will pour out my Spirit on all people. Your sons and daughters will prophesy, your young men will see visions, your old men will dream dreams.' (Acts 2:17)
We can expect to receive the counsel and instruction of the Spirit in the night hours.
9. 'I will praise the Lord, who counsels me; even at night my heart instructs me.' (Ps 16:7)
---
Use Scripture for Breakthrough in the area of Dreams
Some ways you can use Scriptural promises concerning your sleep and dreams are:
Meditate on God's promises for your sleep and night hours
Ask the Holy Spirit to highlight particular promises that He is ministering to you personally
Use insights from the Bible to confess, pray and declare what God has promised you concerning your sleep
The Word of God is our standard, and we should not put up with anything less than the fullness of what God has available for us and our families.
In addition to promises, the Bible also contains the example of many of God's people who encountered Him in dreams, receiving impartation, guidance, instruction and prophetic revelation.
This is the heart and purpose of God for your life.

I trust that reading these Bible promises about the night hours have touched and blessed you as much as they have for me this week as I have looked them up. In an upcoming post, I will share some specific tips concerning what you can do when you have disturbing, emotionally painful, or demonic dreams.
---
More Enliven Blog Articles on Dreams:
Note: Unless stated, Scripture quotes in Enliven Blog are from the NIV version.

---
© Helen Calder – Enliven Ministries – in the David McCracken Ministries family