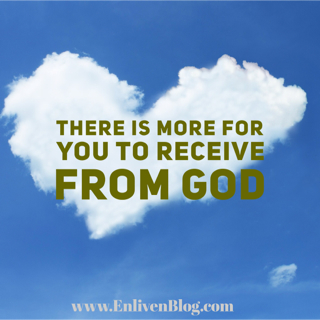 Three times the young boy Samuel heard a voice calling his name, and each time he ran to Priest Eli in response. Finally Eli realised that it was God calling the boy. He gave Samuel some simple instructions:
"Go and lie down, and if he calls you, say, 'Speak, Lord, for your servant is listening.'" (1 Sam 3:9)
The story of how young Samuel first heard God's voice, and how his prophetic ministry was launched, provides some important keys for us today:
---
1. Develop the Awareness of God Speaking to You
When God first began speaking to Samuel, the boy did not know that God was the source of the voice.
We also need to awaken to the fact that God is speaking to us and be expectant to hear from Him.
We read, 'In those days the word of the Lord was rare; there were not many visions.' (1 Sam 3:1) That is not the case today. You have the Holy Spirit within you, communicating what is on the Father's heart. God delights in sharing His thoughts and intentions with you.
Perhaps God is communicating more than you have previously been aware of. He is stirring your faith to receive more.
Psalm 139:17-18 says, 'How precious to me are your thoughts, God! How vast is the sum of them!' (In the NIV footnote it reads: 'how amazing are your thoughts concerning me!') 'Were I to count them, they would outnumber the grains of sand.'
The picture is one of a constant stream of personal thoughts towards you, from God. It could be likened to 'live streaming' on the Internet—a constant flow of communication.
Many people have a scarcity mindset when it comes to hearing God's voice. But you can develop the awareness that God is speaking to you continually and that He wants you to hear what He is saying, because He loves you.
'For the Father loves the Son and shows him all that he does.' (John 5:20a)
---
2. Position Yourself to Listen to God
In our home, we have difficulty with mobile phone (cell phone) reception. In order to speak to someone using our mobile phone, we have to locate a spot in our house where there is one or two bars of signal, and prop the phone up on a shelf to have a conversation.
Positioning to hear God's voice can be like that. The Holy Spirit is continually communicating what is on Father's heart, but we may not be tuned in. We have to position ourselves internally to listen. Remember, God was already speaking to Samuel, but the boy had to put himself in the place to hear God.
Like Samuel, you can have your 'antenna' up and develop sensitivity to the Holy Spirit's voice.
Developing the ability to listen is firstly about attitude.
You can hear from God any time, at any place. However, there may also be a space where you can focus on relating to God and hearing Him more clearly. For me, that is taking time outdoors to walk and pray. It is an appointment when I have greater clarity and focus—I develop sensitivity to the Holy Spirit in those moments that impacts every moment of my life.
---
3. Seek Relationship with God First
In prophetic ministry, it can be easy to drift into focusing on the 'what' God is saying, and the word of the Lord, and forget that the heart of 'prophetic' is relationship.
Hearing God's voice is about encountering God as a Person.
Samuel began his prophetic ministry with an encounter with God. God met with Him personally.
When people heard from God in Scripture, in the many ways He communicated, they were encountering Him. And God is calling you to a 'face to face' relationship with Him.
It is possible to hear what someone is saying, without engaging with them on a personal level. There is a distance between you.
You can listen in to someone talking on the radio, TV, Internet or video and take note of what they say.
You can listen to a speaker or preacher and be inspired.
You can come away with something important they said that spoke directly to you, or information you need.
In these instances, you can hear someone speak, but it is an impersonal, remote listening. It is one way.
Hearing God's voice is not like that. It is firstly about relationship. When God speaks to you, He desires for you to engage with Him. Like having coffee with a friend or loved one, a conversation and an exchange is taking place.
It is on the heart of God to get up close and personal with you, just as He did with Samuel. He desires to have conversation with you. He longs for you to participate in a face-to-face relationship with Him. And even when you think that you have begun to discover what this means, there is always more of Himself that He wants to reveal to you.

---
Related Posts:
4 Barriers to Hearing God's Voice
---
How do you hear God speak to you? Leave a message in the comments section, on Facebook or on our new Instagram account. If the blog comments box is not visible, click on this link and scroll down.
---
© 2015 Helen Calder Enliven Blog – Prophetic Teaching
On team with David McCracken Ministries: Prophetic Ministry That Empowers The Church