"I will make rivers flow on barren heights, and springs within the valleys. I will turn the desert into pools of water, and the parched ground into springs." (Isaiah 41:18, NIV)
The move of the Holy Spirit is likened to rivers breaking out in dry, barren places.
As rain on parched ground. (Is 44:3)
Or, as an incoming tide.
"For the earth will be filled with the knowledge of the glory of the Lord, as the waters cover the sea." (Hab 2:14)
If this resonates with you, take heart, for the Holy Spirit is moving! 
God is healing dryness.
He is interrupting cycles of weariness!
And He is removing hindrances that have led to frustration.
---
A Wave Broke Out of the Frame
There is a book by C.S. Lewis in the Narnia series, called "The Voyage of the Dawn Treader".
As the story opens, Edmund and Lucy are discussing a framed picture on the wall. It is a Narnian ship on the seas.
As they observe the picture, they suddenly realize the boat and the sea in the picture are moving
A wind blows out from the picture, and an exercise book in the room flaps and is tossed against the wall.
They can smell the sea.
A salt wave breaks out of the picture, and with a cold wet splash, it breaks over the children—including Eustace, a skeptical onlooker.
In a moment, all three are pulled into the frame, into a new reality. And they find themselves caught up into another Kingdom, in the service of the King.
---
It Started With a Car Crash
Like the picture on the wall, many of us, over the years, have put God in a frame of our own understanding.
But He's breaking out of the frame.
This has been happening for my husband Malcolm and me.
Signs of our own "new era" with God started breaking out in January 2016.
I was driving my car, turning right onto a main road. And just ahead of me, in a lane to my right, was a lady in a black SUV car—a baby strapped in a car seat behind her.
We had the green light.
Suddenly, in my peripheral vision, I noticed a maroon car driving at high speed towards us from the right.
I realized he was not going to stop.
He hurtled towards us, narrowly missing the lady with the baby.
The car was about to collide with my driver's door. In that split second, I slammed on my brakes.
Miraculously, I escaped injury by milliseconds, but my car was spun around, while the driver who crashed into me accelerated and disappeared, leaving only the smoke from his tyres behind him.
I glanced up in time to see that there was no rear license plate on his car to identify him.
---
I Remembered a Dream
Twenty minutes later, I was standing in front of my car, trembling in shock, and shedding tears over the loss of my car.
The Ford Falcon wasn't new, but I'd loved it.
And whilst I had only a slight bump on my head, the front end of my car was wrecked.
In that moment, I remembered something that happened the week before.
I'd awoken sharply from a dream in the middle of the night.
In the dream, I was speaking in an excited manner—to an unseen audience—about how grateful we were that the insurance company had written off our car, because now we could receive the upgrade we had prayed for.
My first response, before I went back to sleep, was to dismiss the dream.
After all, in 30 years of driving, I'd never had an accident!
And we certainly hadn't been praying for an upgrade for the car
I later realized the dream was symbolic, and shared about it that day with others on our team.
But we never imagined for one moment, the dream would literally come to pass.
---
When God Orders an Upgrade
Nine days later, I was standing in front of my crashed car.
And as I remembered the dream, shock gave way to gratitude and amazement.
"My Father already knew about this—and must have sent an angel to protect me!"
Our insurer wrote off my car, and released the funds for us to purchase another one. As my husband Malcolm and I searched amongst second-hand cars—and we were looking at a variety of them—incredibly, our search narrowed down to one.
It was a Ford Falcon—the same car I loved, but one year younger
It had less mileage on the odometer, and it was my preferred color
Not only that, but it was exactly the next model up from the one I'd lost
It was a small, very precise, upgrade.
But more than that, the event was a sign.
And that dream has been fulfilled many times over, as I've quoted the words I heard myself declaring in that dream to others.
---
Kingdom Encounters
Since that time, God has been speaking to us more frequently, through supernatural signs and unusual "coincidences".
These can only be explained by Divine orchestration.
Often, objects or events in the physical realm, such as the car (and the shoehorn I wrote about recently) are involved.
And my husband and I are having these encounters together. [1]
God has been doing something in our lives that we had no prior frame of reference for.
---
A "King Tide" of the Spirit
A "king tide" is an especially high spring tide [2].
When there is a king tide, places that don't normally get wet become drenched.
At these times, the ocean may stretch to reach ground it has never reached before
And right now, we are living in a time where the Kingdom of God is advancing.
The water level of the Holy Spirit is rising, and many of us are about to be caught up in the "new normal" of what God is doing.
---
The Splash Zone
After decades of journeying with God, and learning about the prophetic gift, my husband Malcolm and I are living permanently astounded.
The move of the Holy Spirit breaks over us; pulling, inviting us into the adventure our Father has called us to.
Then, there is the "splash zone".
In C.S. Lewis' story, the selfish and unbelieving Eustace found himself caught into another kingdom, encountering a redeemer.
When God is moving, stories of what He is up to spill over, and touch those around us.
Some of these become caught up in their own move of God, and together we learn what it means to navigate this "new normal".
It's not comfortable, and yet, it's glorious. For when the Kingdom of God manifests, Jesus is the only explanation for what is taking place.
Today, this is His invitation to you.
It's time to be drenched.
---
Prayer
If you've been hungry to see God move in a new way, breathe this prayer with me today:
"Jesus, I ask you to move in my life.
Give me ears to hear and eyes to see you at work.
Break open the frame of my understanding.
Let your Kingdom life spill over me, over my family, my workplace, ministry, neighborhood and region.
Drench us, Lord!
Father, may Your Kingdom come, your will be done—and may many come to know Jesus as King.
May there be a revival of Your Word and Your Spirit—and I say Lord, let it begin right here, right now.
In Jesus' Name.
Amen.
---
Notes:
[1] Related Posts:
For the story about this, see "Novices in the New: God Has a New Normal For You"
See also, "It's Time to Be Immersed in the Spirit" (The Irrigation Has Changed)
[2] King tide is a phrase coined in our part of the world (Australasia) for especially high spring tides. See Wikipedia __https://en.wikipedia.org/wiki/King_tide
---
Leave a Comment
Is this word meaningful to you, or do you have a prayer request or testimony to share? Leave a comment using the comments box. Or, follow and join the conversation on our Facebook page, Twitter, or the Enliven Blog Instagram account to share it with us.
---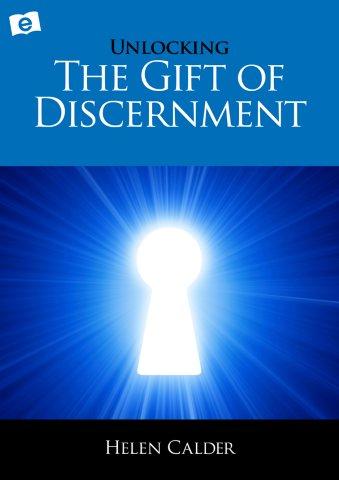 The gift of discernment of spirits is a powerful weapon in times of spiritual warfare, and can be of great assistance when ministering freedom to individuals. And yet many who have the gift of discernment have difficulty knowing what to do with what they are feeling or sensing.
"Unlocking The Gift Of Discernment" incorporates wisdom from Enliven Blog as well as additional valuable material on how to be protected as a discerner in times of spiritual warfare.
In this third edition, I have added a chapter on 5 specific spiritual attacks discerners face and how to overcome each one. I have revised other chapters, added new content and finished with an inspirational chapter on how the gift of discernment can propel you into an encounter with God's glory!
To view and purchase the eBook 'Unlocking The Gift Of Discernment' in our e-store, click here
Note: All transactions are secure and we do not pass your information on to third parties. Our store will convert to your currency. Available for download in PDF and ePub
---
© 2019 Helen Calder Enliven Blog – Prophetic Teaching
Enliven Ministries
In the David McCracken Ministries family