It's Time for the Irrigation to Change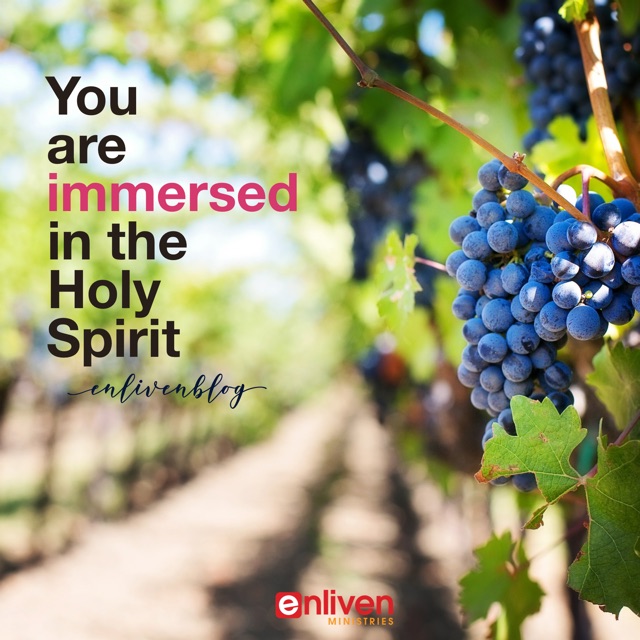 Two days ago, I awoke from a spiritual dream with a message, 'It's time for the irrigation to change.'
I dreamed I was in a vineyard. In front of me was a long banquet table, covered in white cloth.
The table was laid outdoors on the grass, and beyond it were the vines.
No food—not even utensils—had been set on that table yet, but I knew the banquet was coming.
I knew that I was 'an owner in the vineyard'. And as I sat down at the table, two men I perceived to be angels approached the table from the left and right.
They announced, 'It's time for the irrigation to change!'
As they spoke, I knew there was some switching and adjusting in the flow of watering the vineyard that was due to take place.
---
It is An Outpouring
Shortly after waking, I shared the dream via text message with my husband Malcolm. He was in Italy, in a different time zone, preparing to sleep as I was rising.
Malcolm was amazed! Because that day, he'd seen a massive, automated irrigation system at a nursery. Its output can be adjusted according to the crop and conditions.
It is the latest technology.
He sent me a video he had taken and I saw that irrigation system watering a celery crop. Not a single plant missed the outpouring.
---
It's a Tipping Point Moment
'The kingdom of heaven is like a king who prepared a wedding banquet for his son.' (Matt 22:2)
There are many spaces waiting to be filled at the Lord's great banquet table. Some of them may be for people who are close to you.
And they can only be filled as a result of a great outpouring.
I believe the Lord is speaking to His people at this time, that right now is a 'tipping point' moment.
The Presence and power of the Holy Spirit has already fully released.
This has been the reality since Pentecost. It is our response that is changing. We are taking God at His Word.

---
Be Filled and Immersed with the Holy Spirit
This is a 'game-changer' right now.
One that will impact your life, your relationships, your ministry and your future. It consists of one simple insight:
You are both filled and immersed in the Holy Spirit.
To immerse means to dip or submerge in a liquid.
It is reminiscent of the New Testament Greek word to baptize, which means to dip or immerse. [1]
Jesus said of the Spirit's outpouring,
"…you shall be baptized with the Holy Spirit…" (Acts 1:5 NKJV) and 'You will be clothed with power from on high' (Luke 24:49 [2])
On the Day of Pentecost, every person present was filled, immersed and clothed with the Spirit.
---
You are 'In the Spirit'
When you have a revelation of being both filled and immersed with the Holy Spirit, you realize this:
He is in you
You are in Him
Jesus said, "Believe me when I say that I am in the Father and the Father is in me…" (John 14:11a)
The Apostle John wrote, "I was in the Spirit on the Lord's Day…" (Rev 1:10 NKJV)
When you are in Him, you are conscious of being immersed.
You are surrounded.
You cannot 'contain' Him. He contains you.
---
"I want to Sweep Your off Your feet"
The River of Life is a picture of Divine irrigation, leading to harvest.
"Come deeper."
Ankle-deep, knee-deep, waist-deep, Ezekiel goes. Until it becomes '…water in which one must swim, a river that could not be crossed'. (Ezek 47:5b, NKJV)
That's where the angel stops him. And this—at the 'water in which one must swim'—is the tipping point we find ourselves at today.
Jesus is saying, "I want to sweep you off your feet. Will you say 'yes?'"
---
You Have the Spirit and He Has You
Being both filled and immersed with the Holy Spirit means:
Not only do you 'have Him', but
The Spirit has you
Being wholly His yields holiness.
And you are bound to go where He is taking you.
In Acts, the Holy Spirit warns the Apostle Paul of arrest and imprisonment awaiting him in Jerusalem.
And yet Paul says, (Acts 20:22-23), I am 'bound' in the Spirit to go! [3]
Paul was saying, 'I would rather die with Him than live without Him.'
At the tipping point, we realize the Holy Spirit is not an impersonal power, or force, at our command—He is a Person, Who will lead us by the will of the Father.
---
Irrigation is Personal to You
Your family, your land, your legacy at stake.
In the dream, I knew myself to be 'an owner in the Vineyard'.
The Lord is speaking to many right now about your identity. You are not only a co-laborer (1 Cor 3:9), you are also a co-heir with Christ (Gal 3:29).
You are a son, a daughter in God's Kingdom!
You have a share in the harvest.
And so the matter of irrigation is personal to you. And urgent.
Hear the Lord's instruction concerning your 'vineyard': 'It's time for the irrigation to change.'
---
Something New is On the Way
'Ask the LORD for rain in the time of the latter rain…' (Zech 10:1 NKJV)
The early and latter rains were God's appointed irrigation system. And both the river and the rains speak of the Spirit of God in Scripture.
Hear the Spirit say,
'Something new is on the way.
It will not delay.
It's time to pray.'
---
A Prophetic Declaration
To be immersed is to live from an unqualified 'YES'.
May we be a people who declare together,
'Right here the irrigation of my life [my family, my ministry, etc] is changing!'
And I mark this moment.
'Here is where I realize, I am not only filled; I am also immersed. And I give myself wholly to You, Lord.
In Jesus' Name, Amen.'
---
Notes
[1] Strong's G907
[2] Strong's G1746
[3] Strong's G1210
---
Is this prophetic dream and message, 'It's Time to be Immersed in the Spirit' meaningful to you? Share it with us in the blog comments section below, or on Facebook or Instagram.
---
Gratitude
Every now and then I pause to acknowledge those who have significantly sowed into my life and ministry.
Today, 1st February 2019 marks 8 years to the day I joined team with Prophet David McCracken and his wife Margaret.
They believed in me, sacrificed financially for me, and underwrote the costs of this blog for 6 years. They have spoken into my life and many times brought much needed adjustment in the area of character. David heard from God in relation to the launch of this new ministry, and released us to fly! And they continue to watch over Enliven Ministries and sow into our lives.
I'm grateful and honor you both.
---
Enliven School of Intimacy and Prayer
When I began to experience a significant anointing of the Holy Spirit for prayer 20 years ago, I did not know how to navigate many of the encounters with God I was having.
I saw miracles and breakthrough in answer to prayer, but I also made mistakes, and had a lot of growth pain as a prophetic intercessor.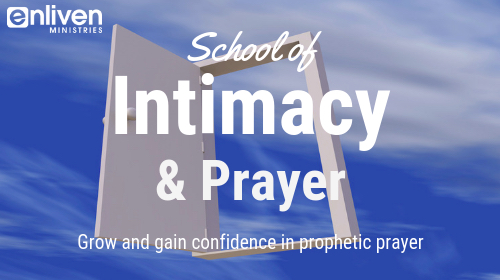 Since then I have been a prayer leader, have been a minister on a prophetic team, and by God's grace have developed in ministry as a prophetic writer and teacher.
Now I'm passionate about helping others on the same journey I've been on.
I've recently launched the Enliven School of Intimacy and Prayer with the first series of topics, and I extend you a warm welcome to join me!
Currently on the Prayer School are self-paced video lessons on:
Intimacy with the Holy Spirit
Introducing Prophetic Prayer
Praying the Mysteries of Heaven
The Gift and Ministry of Prophetic Intercession
Angels and Encounters
Also included are bonus e-Books and downloadable PDFs and worksheets.
Over the past few weeks, I have added recent testimonies of encounters with God, along with studies on prophetic decree, and the power of weighing up encounters and prophetic insights received in prayer.
You can find out more or enroll in the School of Intimacy and Prayer here. Alternatively, you can view all online courses here.
---
© 2019 Helen Calder Enliven Blog – Prophetic Teaching
Enliven Ministries
In the David McCracken Ministries family