'There is resurrection life rising up on the inside of you.
There is a fire, a fresh determination being released and it is pouring through your spirit…'
---
"I am the resurrection and the life. The one who believes in me will live, even though they die; and whoever lives by believing in me will never die." (John 11:25-26)
Resurrection is something Jesus accomplished—and Resurrection is Who He is! Jesus is the Author of Life and He IS Life.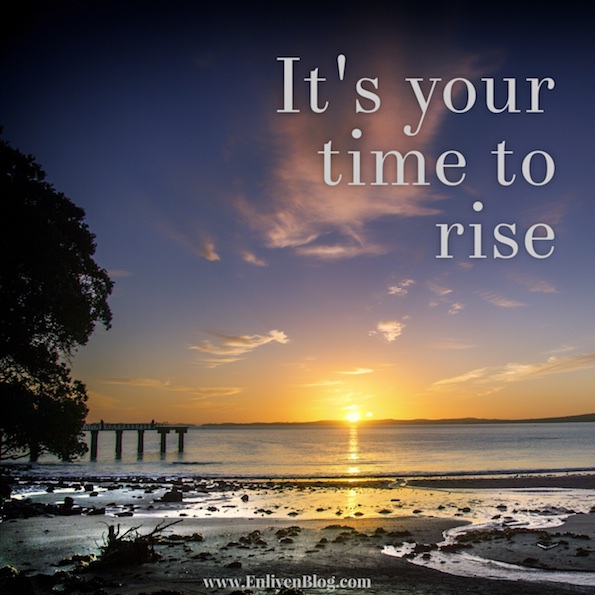 Resurrection is that which has been dead, returning to life.
The Spirit of resurrection lives on the inside of you and His anointing rests upon you
'And if the Spirit of him who raised Jesus from the dead is living in you, he who raised Christ from the dead will also give life to your mortal bodies because of his Spirit who lives in you.' (Romans 8:11)
The Spirit of the Father who resurrected Jesus lives in you and His power is actively at work in you.
Now, the Holy Spirit is bringing healing to your body and life to your soul.
---
This is Your Time!
'Freely you have received, freely give.' (Matt 10:8b)
Now you in turn are appointed to release life-giving power to the dying and hurting. As you speak words of life, those words have resurrection power.
Declare life over your family and relationships, your job or business, your study, your church and ministry!
Decree life over your town, city, region and nation.
Death does not reign, life is here, and Life has overcome!
---
You are Destined to Rise
"Arise, shine, for your light has come, and the glory of the Lord rises upon you.' (Isaiah 60:1)

You are destined to rise!
No matter how far you have fallen in the past, no matter how hard you have been crushed, the resurrection of Christ gives you a future and a hope that is secure.
'For I know the plans I have for you," declares the Lord, "plans to prosper you and not to harm you, plans to give you hope and a future.' (Jer 29:11)
---
This is Your New Beginning
Has the enemy sought to rob, steal and destroy your family, business or ministry? It's time to turn it around.
There is resurrection life rising up on the inside of you. There is a fire, a fresh determination being released and it is pouring through your spirit.
This is not an end, it is the beginning of a new day.
Jesus said, 'The thief comes only to steal and kill and destroy; I have come that they may have life, and have it to the full.' (John 10:10)
Have you lost an opportunity? Have you been betrayed, or cheated out of money that you were owed?
Your Father is a God of redemption and restoration
The new thing He has for you is better than that which has gone before. So let go, and reach forward in anticipation of new gifts from God.
---
Regret is Being Washed Away
'Awake, awake, Zion, clothe yourself with strength! Put on your garments of splendor, Jerusalem, the holy city…Shake off your dust; rise up, sit enthroned, Jerusalem. Free yourself from the chains on your neck, Daughter Zion, now a captive.' (Is 52:1-2)

It is time to rise.
Regret is washed away. The past cannot be changed, but it will be redeemed.
Jesus is the Master Craftsman who makes something beautiful out of something broken. He is faithful, He is completely trustworthy. He is safe.
What, then, shall we say in response to these things? If God is for us, who can be against us? He who did not spare his own Son, but gave him up for us all—how will he not also, along with him, graciously give us all things? (Rom 8:31-32)
---
You are Forgiven.
The forgiveness of Christ is lavish and all-encompassing. Forgiveness sets you free from the stain of the hurts and abuse of the past.
Let forgiveness overflow, both to you and through you—let it be fully unleashed in your life.
Who will bring any charge against those whom God has chosen? It is God who justifies. Who then is the one who condemns? No one. Christ Jesus who died—more than that, who was raised to life—is at the right hand of God and is also interceding for us. (Romans 8:33-34)
It is time to walk clean, stride ahead with your head held high
Shame is washed away. Say 'Yes!' to the Father's plans for your life. It is a new day.
---
You are Breaking Out of Limitations
Refuse to settle for less than what Jesus has fully paid for.
As you obey the leading of the Holy Spirit and the voice of your conscience, you are breaking out of limitations that have held you back.
You are breaking through to a new level
Old assignments that have been against you are cancelled, in Jesus' Name
You are anointed with boldness.
Resurrection is in your spiritual DNA as a son and daughter of God. The Spirit of resurrection empowers you. You are destined to rise and to be a life-giver.
You are loved.
---
Related Posts:
Divine Acceleration: God Will Make up for Lost Time
Lazarus: Prophetic Word, "God's Power is Over You!"
---
© 2015 Helen Calder Enliven Blog – Prophetic Teaching