Today I have a suggestion for those of you who are keen to grow past the beginning stage of prophecy. This tip about adding words of knowledge to prophecy will be especially helpful if you: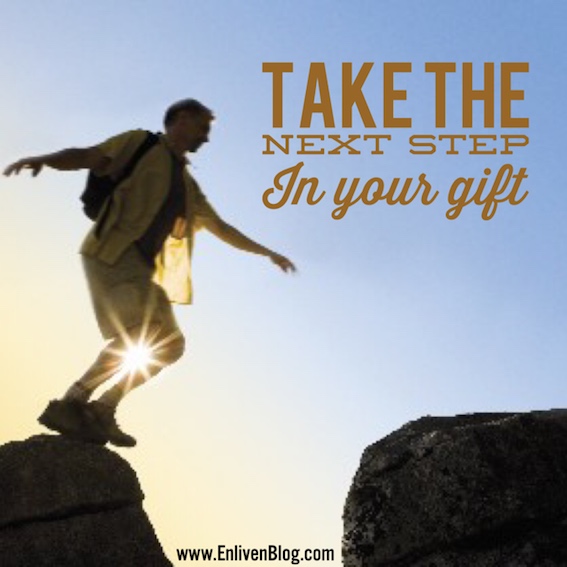 Have mainly given prophetic insights and words of encouragement or exhortation up until now, and would like to have a greater clarity in hearing from the Holy Spirit
Would like to add words of knowledge to your prophetic ministry
Are a leader who is looking for ways to activate others in prophetic ministry in a safe environment
---
How to Add Words of Knowledge to Prophecy
1. Be open to receive knowledge from the Holy Spirit concerning someone's past or present situation.
A 'word of knowledge', is information given to you by the Holy Spirit about a person or situation that could not be known by natural means.
There are many ways the Holy Spirit may share an insight with you, such as through an impression, thought, feeling, physical sensation, vision or picture.
By beginning with knowledge that relates to the past or present, you can have immediate feedback as to whether you are hearing the Holy Spirit clearly (or not). This helps sharpen your prophetic gift.
---
2. Always seek to add encouragement, comfort, or exhortation to the knowledge, to complete the word. This is an important key.
'But the one who prophesies speaks to people for their strengthening, encouraging and comfort.' (1 Cor 14:3, NIV)
For example, you may have an insight that someone is concerned about an issue right now with family/work/health/finances. What is Father's encouragement for them? What is He up to? If the insight relates to something from the past, how does Father see that, what is He doing in relation to that—if it is about a difficult situation, how is He redeeming that?
Step into the heart of the Father and speak from the perspective of His love for the person.
---
3. When delivering the prophetic insight, you can ask questions to check you are hearing from the Spirit, such as, 'Does ___ mean anything to you?'
Be honest, if you are practicing or praying for someone you know or have journeyed a little with, about what information you know 'in the natural.'
---
4. A safe environment for the prophetic gift to operate is one in which there is prophetic accountability and also, appropriate guidelines and protocols in place. [1] There are important points about how to create a safe environment for personal prophecy here.
---
More Important Considerations and Guidelines
Be wise about what you share, and how you share it. If the knowledge is sensitive, privacy may be needed. If a word of knowledge relates to an area that may be painful to the person, take a gentle approach.
Do not share the insight unless you can share God's encouragement alongside it.
If you recognise that you carry a judgment (a negative or critical opinion) in relation to the knowledge you perceive, step back and pray. Let the Holy Spirit minister freedom to you, before you minister prophetically to the other person.
Having an insight of knowledge (just as with discernment) does not always mean that you must immediately share what you perceive. Take the way of wisdom and love—if you are not sure, take it to a leader/pastor first rather than the person. An important part of growing in prophetic ministry is to learn the discipline of holding back when you have an insight from God, but the timing is not right.
---
Notes:
[1] See the articles The Power of Prophetic Accountability and Prophetic Ministry in Church Life: Why Have Guidelines?
---
© 2015 Helen Calder Enliven Blog – Prophetic Teaching

Enliven Ministries: In the David McCracken Ministries Family