The spiritual gift of discernment is the Holy Spirit-given ability to perceive whether an atmosphere, word, or action is sourced in God, a person, or something demonic. (1 Cor 12:10)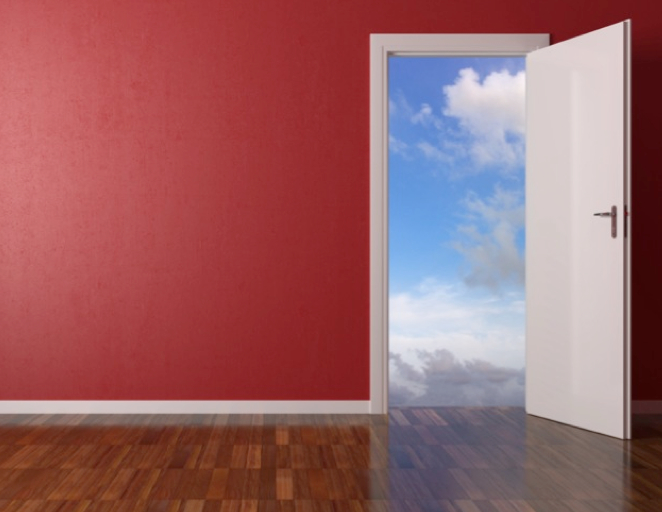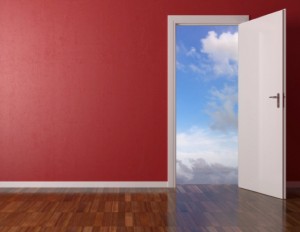 In church life, the gift of discernment of spirits is primarily associated with intercession, spiritual warfare, and the ministry of deliverance.
It is true that discernment is vitally needed in these ministry areas. However, it is a mistake to believe that the gift of discernment is all about seeing what is happening in the demonic realm—or seeing what the enemy is doing.
The highest use of our gift of discernment is perceive the Holy Spirit and His anointing, and gain insight into what God is doing.
This is true all of the time, and especially in the ministry areas I have mentioned above.
---
Why We Should use Discernment to Focus on the Holy Spirit
1. It Positions us to Fulfil God's Purposes
Focusing on what the Holy Spirit is doing puts our eyes on the Father's intended outcome for a situation. (John 16:12-16)
We perceive where the Spirit's anointing is, and what God is doing so that we can follow Him. Even when an external situation is at its worst, we can step back into our spirits and sense what the Holy Spirit desires at that moment.
---
2. It Protects us From Error and Deception
When we focus our attention on what the enemy is doing, our perspective tends to become distorted. Focusing only on the negative magnifies the problem and can also lead to deception.
God called Ezekiel to be a watchman (Ezek 3:17) and the term "watchman ministry" is often used in the church today to refer to someone who is gifted in both discernment and intercession.[1]
It is true that God may call someone gifted in discernment to bring a warning, as well as to intercede when a spiritual attack or deception is taking place. [2]
We can take a lesson of balance from Ezekiel—who is also known as the 'Prophet of the Holy Spirit.' Giving warning was an important aspect of Ezekiel's ministry—however much of his contribution to Scripture consisted of the revelation of God's intentions and future plans. Two well-known passages from Ezekiel are the valley of dry bones and the river of life—focusing on the life-giving ministry of the Holy Spirit. (Ezek 37, 47)
The fruit of any true ministry of the Holy Spirit is life-giving.
'Since you are eager for gifts of the Spirit, try to excel in those that build up the church.' (1 Cor 14:12)
The gifts of the Spirit are for building the church. (see also Eph 4:12-13) If a spiritual ability is being used to tear down the church, or to criticise and accuse leaders, something is wrong. [3]
---
3. It Facilitates Miracles
'Very truly I tell you, the Son can do nothing by himself; he can do only what he sees his Father doing, because whatever the Father does the Son also does.' (John 5:19)
Focusing on what the Spirit is doing positions us for miracles as we see what the Father is doing and follow the Spirit's leading.
---
4. It Keeps us in the Right Perspective
Our desire should always be to honor and magnify Jesus.
The right perspective is that God is in control, that Jesus is victorious, and that the Holy Spirit is present in power.
With regard to balance, the Holy Spirit's ministry is completed in the community. (1 Cor 12) God designed for the gift of discernment to operate in the context of the church community, with gifts such as leadership, prophecy, and wisdom alongside it. Operating in a community, with accountability, brings our gifts into Godly order.
---
5. It Facilitates our Ministry
'…The Spirit searches all things, even the deep things of God.' (1 Cor 2:10)
When in intercession and prayer, having insight into what the enemy is doing is only a small part of the equation. Our greatest advantage is in discerning what the Holy Spirit is doing, as well as seeking the Father's prophetic intention and declaring that.
When deliverance is needed in prayer ministry, seeing and participating in what the Holy Spirit is doing is an important key to freedom.
The greatest blessing we can be to our church, as well as to individuals that we are ministering to, is to point them to where the Spirit is moving and to engage with Him.
---
6. It Encourages Intimacy with the Holy Spirit
God calls us to an intimate relationship with Him. And when we focus on the Holy Spirit, His anointing, where He is moving, and what He is doing, this fosters our intimate relationship with Him.
---
7. It Frees us From Fear
'For the Spirit God gave us does not make us timid, but gives us power, love and self-discipline.' (2 Tim 1:7)
Fear is based on deception.
The truth is, that no matter what is taking place, the Holy Spirit is more powerful than any demonic entity, and we have authority in Jesus' Name. (Luke 10:19)
Using our discernment ability to perceive the Holy Spirit stops intimidation and fear. Instead, we experience God's power, His intention, His faithfulness, His love, and His greatness.
---
Notes:
[3] In this article, my focus is on the 'watchman ministry' as it relates to intercession in church life. For my thoughts on a Biblical 'Prophet-Watchman' ministry, see my post 'How to Weigh up What the Prophets are Saying? Pt 1'
[2] See my articles on prophetic warnings here:
[3] Sometimes this error is the fruit of hurt or offense that has not been dealt with and healed. This article may help: Break Free of Hurts that are Blocking Your Prophetic Gift
---
Related Posts:
What is the Spiritual Gift of Discernment?
6 Tips for Exercising the Gift of Discernment in Church Life
---
UNLOCKING THE GIFT OF DISCERNMENT E-BOOK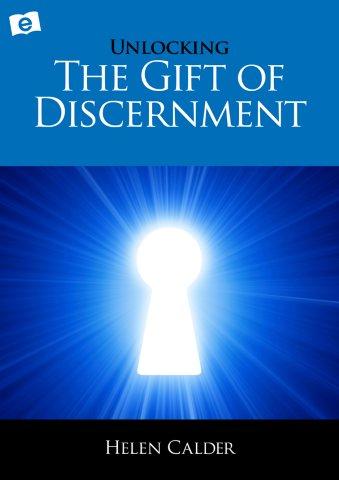 $5.95 AUD e-Book
Are you sensitive to what is taking place in the spiritual realm? Have you ever been adversely affected by a negative atmosphere?
You may have the spiritual gift of discernment.
The gift of discernment of spirits is a powerful weapon in times of spiritual warfare and can be of great assistance when ministering freedom to individuals.
And yet many who have the gift of discernment have difficulty knowing what to do with what they are feeling or sensing.
'Unlocking The Gift Of Discernment' incorporates wisdom from Enliven Blog as well as additional valuable material on how to be protected as a discerner in times of spiritual warfare.
To view 'Unlocking The Gift Of Discernment' in our e-store, click here
---
Are you a discerner-intercessor?
This new class on the "Watchman Intercessor" is for you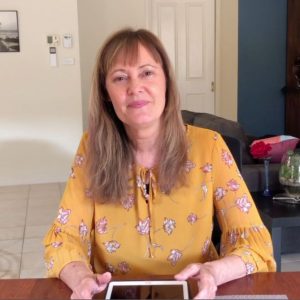 Over the past few months, I've been stirred to create some special classes (within the Prayer School) for prayer warriors who are discerners.
You may identify as a "Watchman Intercessor".
These are the prayer warriors who are God's Heavenly alert system.
Do you relate to any of the following?
You have an instinct to guard, protect or warn
Being a discerner, you perceive or see spiritual realities that others don't see
You are highly sensitive to atmospheres
Having a burden of prayer is familiar to you
You may have a specific assignment to pray for individuals, groups, or regions
Others may have misunderstood you, or you felt lonely in your journey
I invite you to join me at the Enliven School of Prophetic Prayer, where I'm in the process of adding a new class on the topic of "Empowering the Watchman Intercessor".
Currently on the Enliven School of Prophetic Prayer are over 40 self-paced video lessons (complete in your own time), along with PDF transcripts, exercises, and bonus eBooks.
Alternatively, you can view all online courses, including the Prophetic School here.
---
© 2015 Helen Calder Enliven Blog – Prophetic Teaching