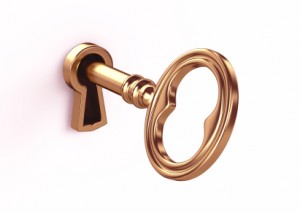 Passing through Jericho one day, Jesus looked up and saw Zacchaeus in a tree—a short man standing out in a crowd because he was hungry enough to do what it took to see Jesus.
Zacchaeus was a tax collector for the Romans; consequently, he was wealthy and extremely unpopular with his fellow Jews. But God loved him. And Jesus looked up into the tree and said, 'Zacchaeus, I'm coming to your house for a visit!'
Zacchaeus could have dined out on that story of when Jesus and His disciples came to dinner for years to come.
A one-off visit—an encounter with Jesus—could have satisfied him. But in the visit of Jesus, Zacchaeus saw a choice.
He could enjoy the visitation and continue living as normal, or he could make room for Jesus in his life permanently.
'Zacchaeus stood up and said to the Lord, "Look, Lord! Here and now I give half of my possessions to the poor, and if I have cheated anybody out of anything, I will pay back four times the amount."' (Luke 19:5) [1]
---
Be One of the Few who Get Close to Jesus
As we see so vividly in the Gospels, not everyone who encountered Jesus chose to take the next step as Zacchaeus did—to believe in and follow Him.
The crowd loved the signs of the Kingdom, the healing, signs and miracles. But only a few loved the King enough to follow Him and be His disciples.
As we stand on the brink of the new thing God is doing, we too have a choice.
Will we enjoy the encounter, but stop there? Will we be satisfied with the miracles and signs, the prophecy, the anointing, and the touch of God?
Wanting more of what Jesus is

doing

is good—wanting more of Jesus

Himself

is better.
Alignment shifts us from visitation to habitation.
---
Alignment is Powerful
Social media is shaping our culture's definition of what 'follow' means. We 'follow' someone at a distance, as a loose expression of interest, and only for as much or long as it suits us and feeds us.
However, the follow that Jesus requires of His disciples is a call to discipline and sacrifice. It is a call to alignment.
Alignment speaks of arranging and positioning according to a standard. And Kingdom alignment speaks of submitting joyfully and willingly to King Jesus' rule in our lives.
Only then can we truly be entrusted with the power of the Kingdom.
---
4 Areas to Check for Kingdom Alignment
"Whoever wants to be my disciple must deny themselves and take up their cross daily and follow me." (Luke 9:23)
1. Those Small Things the Holy Spirit is Alerting you to
It may seem to be some small thing that God is putting His finger on in your life, but it's amazing how those small things can be pivotal.
This may mean adjustment and repentance, for alignment means letting some things go that are not compatible with the Holy Spirit.
2. Revelation from God's Word
What has God spoken to you recently through the study of or preaching from His Word? Has there been some 'aha' moment—and if so, have you followed through on that?
If revelation from Scripture is not followed by alignment—life change—its real value in our lives is lost.
3. Alignment to God-given Leadership
It has been said that for each one of us personally, 'the cross' is where our will and God's will cross. Our will is tested when we are called to move beyond our comfort zone and our personal opinions.
The greatest test of this is when God calls us to submit to His appointed leadership in our lives. This includes family, vocational, government, church or ministry leadership. (Col 3:20, Col 3:22, Heb 13:17, Titus 3:1) [2]
4. Prophetic Alignment
Prophetic alignment means seeing yourself as God sees you (your identity) and your future according to what He sees you doing (your destiny): then, behaving and speaking accordingly.
It involves positioning for His purpose in practice and in prayer.
---
'For as many as are led by the Spirit of God, these are sons of God.' (Rom 8:14)
Our motivation for alignment is not to perform to please God. We are already pleasing to Him. Rather, it comes from our desire to follow and be close to Him.
Prophetic alignment comes from being so finely tuned to the Holy Spirit, so in love with Jesus, that His desire becomes our greatest need and His whisper our command.
Our Father says today, 'There is more I want to do with you! Will you come deeper with Me?'
---
Notes:
[1] Read the full story in Luke 19:1-10
[2] Biblical leadership is not domineering, ungodly or abusive, but strong 'servant leadership' as demonstrated by Jesus. (Matt 20:25-27, 1 Peter 5:3)
Related Post: see also 'Your Kingdom Encounter, Alignment and Assignment.'
---
© Helen Calder Enliven Blog – Prophetic Teaching
Enliven Ministries: A part of the David McCracken Ministries family