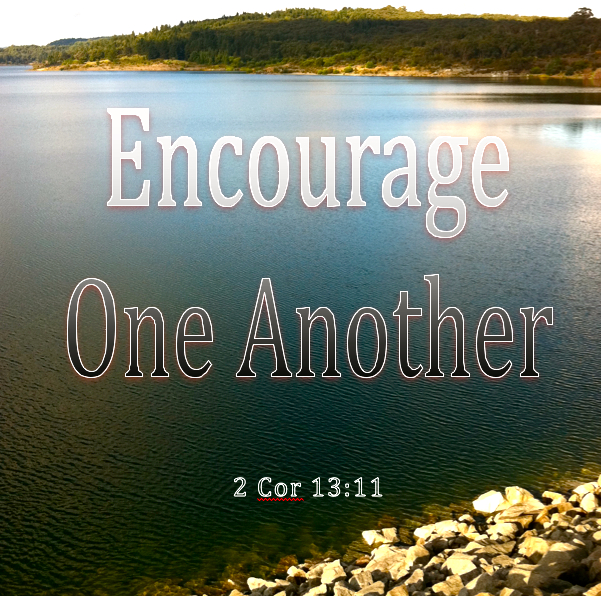 Encouragement is one of the greatest gifts that we can give or receive in our lives and ministries—and the story of Barnabas is a great example of this.
Who was Barnabas?
Barnabas was originally named Joseph. He was a Jewish Levite from Cyprus who became a follower of Christ.
The Apostles, in recognition of the gift on his life, renamed him Barnabas, meaning 'son of encouragement.' (Acts 4:36)
Bible scholars tell us that Barnabas also means 'son of prophecy.' [1]
It is no coincidence that encouragement (or exhortation) and prophecy are brought together in the name 'Barnabas'.
When it comes to prophetic ministry, Paul said,
'the one who prophesies speaks to people for their strengthening, encouraging and comfort.' (1 Cor 14:3)
An ability and God-birthed desire to encourage is vital to prophetic ministry.
3 Keys to Encouragement from the life of Barnabas
Every person alive needs encouragement. We need to have people around us who believe in us and call forth the best from us.
And we can be that person for somebody else.
Here are three things that we can learn from the life of Barnabas:
1. Live to Give—have a Generous Attitude
When we first meet Barnabas, he is giving. He has just sold some land and is laying the proceeds at the feet of the Apostles. (Acts 4:36-37)
Amongst the church congregation at that time, were people in need of financial assistance. And some, like Barnabas, gave the extra they had to supply the lack of others.
You cannot have an encouraging life without having a generous heart. To encourage is to give—to release, not withhold. And generosity is foundational to encouragement.
2. Be Another's Champion
After encountering Jesus on the Damascus road, Saul—later known as the Apostle Paul—turned from violently persecuting Christians to preaching the very Gospel he had once despised. (Acts 9)
The only problem was, people did not trust him. Nobody believed that he could have changed. People knew Paul by his history and judged him accordingly.
One man, however, believed in the work of Jesus in Paul's life. Barnabas took him under his wing and introduced him to the Apostles, giving him the opportunity to explain his newfound faith.
Barnabas was a champion for Paul at the time he most needed it.
Later, Barnabas sought Paul out, giving him opportunity to launch his ministry at Antioch. (Acts 11:25)
Maybe today God is calling you to be a Barnabas to someone—to see and believe in someone as God views him or her.  Not according to that person's past—but according to his or her God-given destiny.
3. Give Someone a Second Chance
John Mark accompanied Paul and Barnabas on their first missionary journey. However, he proved unstable, deserting the team in Pamphylia. (See Acts 15:36-41)
When Paul decided to revisit churches the team had planted on his first missionary journey, Barnabas was keen to give Mark another go.
However, Paul refused, believing it would be unwise to take Mark with them.
Barnabas' high value of believing the best in people—and his particular belief in Mark—brought them into sharp disagreement.
Barnabas separated from Paul and took Mark with him to Cyprus.
Mark's failure could have resulted in him being sidelined in his ministry.
Barnabas would not give up on Mark and continued to keep him active in ministry. As a result, Mark grew mature, faithful and useful.
Later the Apostle Paul refers to Mark as his 'fellow worker' (Philemon 1:24) and desires his presence 'because he is helpful to me in my ministry.' (2 Tim 4:11)
Barnabas saw the treasure in Mark, in spite of Mark's past failure. He gave him a second chance—another opportunity to shine.
Is there someone around your life today that the Holy Spirit is nudging you to offer a second chance?
The Heart of the Father
Barnabas is described as  'a good man, full of the Holy Spirit and faith.' (Acts 11:24)
However Barnabas was human, and certainly had his flaws. Paul notes, for example, that Barnabas was led astray by the hypocrisy of Peter and other Jewish Christians when they refused to eat with Gentiles. (Gal 2:13)
But there is something of the heart of the Father that we can learn from Barnabas.
All of us need encouragers like Barnabas around our lives—people who will believe in us, speak words of life to us, and champion us.
I am grateful for those who cheer me on, who believe in me and encourage me—like my husband, my teammates and leaders.
Encouragement and Prophetic Ministry
'For you can all prophesy in turn so that everyone may be instructed and encouraged.' (1 Cor 14:31)
One of the desires of my heart is that I will continue to grow in the area of encouragement—whether in friendship, in leadership, or in prophetic ministry.
To see people as the Father sees them.
To be a treasure-hunter who sees the gift of God in others
 To encourage and empower people to reach their destiny and fulfil their God-given potential.
The story of Barnabas teaches us what a lifestyle of encouragement can accomplish.
'Finally, brothers and sisters, rejoice! Strive for full restoration, encourage one another, be of one mind, live in peace. And the God of love and peace will be with you.' (2 Cor 13:11)
---
Notes:
[1] The Strongs concordances states that Barnabas means 'son of Nabas (i.e. prophecy)'
The Chaldean word 'nabas' is used to describe Abraham as a prophet in Gen 20:7 and of Haggai in Ezra 5:1.
See for example: http://classic.net.bible.org/dictionary.php?word=Barnabas
---
Related Posts:
How To Be A Supernatural Christian: The Good News
---
© Helen Calder Enliven Blog – Prophetic Teaching
On team with David McCracken Ministries: Prophetic Ministry That Empowers The Church
Did you receive this from a friend? Read more from Enliven Blog or sign to receive our weekly prophetic teaching updates at https://www.enlivenpublishing.com/blog
---
Do you have any questions or thoughts on the topic of encouragement? Has someone made a difference in your life by being a Barnabas to you? I would love to hear from you. Leave a comment on the comments box. If the comments box is not visible, click on this link and scroll down.
---