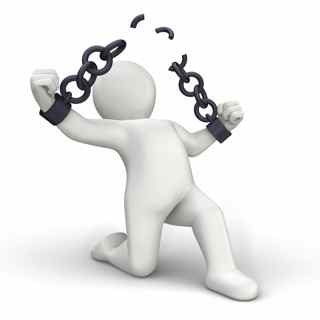 Today I am going to review a very common barrier to growth in prophetic ministry, and that is being hurt in relation to your spiritual gift of prophecy.
(Note that these same points relate to wounds experienced in other spiritual gifts or ministries—replace 'gift of prophecy' or 'prophetic ministry' with the name of your gift or ministry)
An unhealed hurt or disappointment will not only affect your gift of prophecy, it will hold you back in other areas of your life, too.
Some signs that your prophetic gift may be blocked due to sustaining a wound are:
There are many ways that people can become hurt or wounded in relation to prophetic ministry. The two most common are criticism and disappointment.
1. Criticism
There are several ways that criticism can occur:
We may have made a genuine mistake in the use of our gift, but leadership of the situation was handled badly. Perhaps we were publicly shamed. Perhaps we were not guided or restored as we should have been.
The criticism may have been completely unwarranted—this adds a sting of injustice to the wound.
Criticism was aimed at our level of maturity in the gift.
We do not criticise or judge babies who are learning to crawl or walk—in fact we celebrate their efforts. And yet it is amazing how quickly we Christians judge one another when we are stumbling through learning stages in our spiritual gifts.
Accusation and judgement are also related to criticism.
I have known people who have been accused of being Jezebellic, for example. This kind of accusation can cause a deep wound in someone who has prophetic gifts. [1]
2.Disappointment
Some ways in which we can experience disappointment include:
Our prophetic ministry has not been listened to, encouraged or appreciated
Leaders have not recognised our gift or they have not made room for us to exercise or grow in our prophetic ministry
Mentors or people dear to us in prophetic ministry let us down, are removed from our lives, or are themselves wounded in relation to their ministry
Ministry opportunities—for whatever reason—have been removed from us
If you have experienced any of these types of wounds in your prophetic ministry, you are not alone. These are things that many of us can relate to in some form or another.
In fact, you will see these types of hurtful things happen to people with prophetic callings in the Bible.
Think of the rejection that Joseph went through with regard to his gift of prophetic dreams and interpretation. He was criticised, rejected, misunderstood and passed over for many years before God raised him up and released him in his call.
Yet he kept his heart free from bitterness—and in that is a lesson for each of us.
It seems that God allows us to go through these tests as part of our development and character growth. When we overcome, He can use us in greater ways and entrust us with His Word and His power.
Steps to Breaking Free from Blockages in your Prophetic Gift due to Hurt
1. Take Ownership
A blockage takes place when we put up barriers, or walls of self-protection around us to prevent us from being wounded again.
Even though others may have been the reason that we were shut down to start with, the

ongoing issue

is that we are reluctant to expose ourselves to further hurt. Our instinct is to hold back.
So the very first thing we need to do, is to recognise our own part and responsibility in the blockage.
We are the ones who, with God's help, have the ability and the keys to break ourselves free.
We do this by acknowledging this in prayer and repenting of allowing the walls to go up.
God is sufficient. He is all the protection we need and He waits and longs for us to trust in Him. But often we use our own efforts to protect ourselves—and this is wrong.
Secondly, if we have been criticised, removed from ministry or held back in the past, there may be an aspect of truth in the reasons for the action that was taken.
I know from experience that this is a tough area to acknowledge, but addressing it and being humble enough to make any necessary adjustments is vital to fulfilling God's call on our life.
2. Release forgiveness to the person or group that has wounded you
Jesus said, "And when you stand praying, if you hold anything against anyone, forgive him, so that your Father in heaven may forgive you your sins." (Mark 11:25)
Unforgiveness and the desire to obtain justice can chain us to an event, preventing us from making progress in our prophetic gift.
In prayer, speak out forgiveness, release the offenders from judgment, and from any debt that you believe they owe you.
Sometimes, God might lead you to communicate with the person or group that has hurt you, but isn't always necessary.
Use discretion here, and look for some wise counsel.
Forgiveness is not a feeling; it is a choice that we make. Also remember that forgiveness is not just a one-off decision; it is an ongoing process. This means continuing to choose forgiveness whenever you feel the hurt or the negative effects of the situation.
3. Find a Safe Person who can pray with you
"Therefore confess your sins to each other and pray for each other so that you may be healed." (James 5:16)
Some things that can be prayed through personally and with a prayer partner are:
Pray through the issues raised in points 1 and 2 above
Identify and renounce any wrong belief that you have taken on board following the hurtful event—e.g. 'I will never be good enough,' 'God has not called me to this ministry'
Pray and affirm the redemptive opposite of that lie, i.e. the truth about God's love and affirmation of you as a person, as well as your gift
If criticism, accusation or judgement was involved, pray against the power or effects of the words spoken
Pray for healing of your heart and a fresh infilling of the Holy Spirit
This also reminds us of the fourth and most important aspect of breaking free from any blockage caused by a wound to your gift and that is:
4. Receive God's Healing
If we have believed a lie, we need a truth encounter. We need to know that God's love for us, and His attitude towards us, is not reflected in the hurtful attitudes, words or actions of others—even when they are people in authority.
Meditate on the Father's love and acceptance as expressed in the Bible, especially in the New Testament in the life and ministry of Jesus.
5. Step Out in your Gift Again
Finally, at the right time, we need to begin to step out again in our prophetic gift. [3]
Firstly, this means being accountable—and being under leadership. Sometimes, this means responding well to leaders who have hurt us in the past.
We know we are healed when we can receive feedback and be open to adjustment in the operation of our gift without reacting badly.
Becoming activated in our gift of prophecy again will mean taking risks and being vulnerable. However, the fruit in our lives and in the lives of others we minister to will be eternal.
---
Do you have any further ideas for healing from hurts that could help readers, or experiences and questions to share on this topic? I would love to hear from you. Leave a comment in the comments box below. If the comments box is not visible, click on this link and scroll down.
---
Notes:
[1] For more information about the Jezebellic or religious spirit in relation to prophetic ministry, read my e-book, 'Prophetic People in a Changing Church.' Check the following links:
Prophetic People In A Changing Church E-book
[2] Sometimes hurts arise from a leader in the church—if this is familiar to you, I encourage you to consider my e-book, 'Prophetic People in a Changing Church' for more information on how to break free.
[3] I believe it is vital to foster a safe, nurturing environment in our local churches and prophetic communities to do this—so if you are a leader, I encourage you to make this a priority.
---
Related Posts:
11 Signs That Your Prophetic Gift Is Being Held Back
Set Yourself Free From Judging Others
6 Doorways To Discouragement In Church Life
Why Is My Spiritual Gift Or Ministry Not Being Released
---
© Helen Calder 2011 Enliven Blog – Prophetic Teaching
On team with David McCracken Ministries: Prophetic Ministry That Empowers The Church