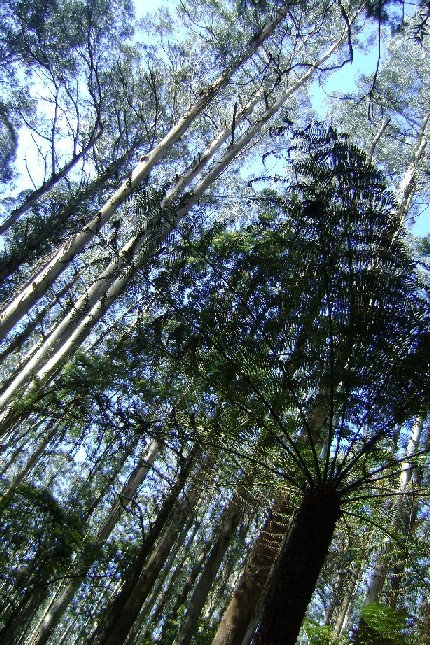 The thing I love most about teaching beginners' classes in prophecy is that look of joy and amazement on people's faces when they realise that they have heard God's voice for another person for the first time.
We should never lose the wonder of hearing the voice of God—whether for others or ourselves.
But sometimes over the passage of time, familiarity, staleness, or just plain weariness can rob us of that sense of awe, joy and privilege.
Early last year I was burnt out and in a place where it was difficult to hear from God. But now, the communication—and the wonder—is back.
So, how can we retain or recover the wonder of hearing God's voice? Here are a few suggestions:
1. Reflect on the Privilege and Power of Hearing God's Voice
Adam heard the voice of the Lord as He walked in intimacy with Him in the garden. (Gen 3)
And yet later, Moses wondered that Israel had heard God's voice and lived. (Deut 4:33)
Such was the destructive power of sin on humanity's relationship with God that upon hearing God's voice Israel cried out,
'We will die if we hear the voice of the LORD our God any longer.'
(Deut 5:25)
The Power of God's Voice
I have come to realise that the ability, power and strength of the voice of God is far beyond my capacity to perceive.
Using His voice, God created the heavens and the earth
(Ps 33:6, Gen 1)
God's voice shatters His enemies (Isa 30:31)
God's voice is heard in creation's majesty—the roaring of the waves, thunder and lightning, the events of nature (Ps 29)
John heard His voice like a trumpet (Rev 1:10) and as rushing waters (Rev 1:15); Daniel, 'like the sound of a multitude.' (Dan 10:6)
Paul was taken to heaven and heard 'inexpressible things.'
Reflecting on this causes me to wonder.
2. Consider What Jesus Has Done
That you and I can hear the voice of God and live is a truth that demonstrates His incredible grace.
Jesus reconciled us to God through His death on the cross so that the voice that once threatened death to Israel can bring LIFE to us.
In John 10:27, Jesus said, 'My sheep listen to my voice; I know them, and they follow me'.
God desires an intimate relationship with you and I even more than we want it with Him—He created us to fellowship with Him and to hear His voice. He wanted it so much that Jesus paid the ultimate price.
And this causes me to wonder.
3. Remember it is About Relationship
When I was burnt out, it took me a while to realise that I had made the mistake of equating 'listening to God' with a type of performance—and I had nothing left to give.
I needed to get back to relationship.
Think about when the phone rings and you pick it up. How different are your responses when the caller is:
A telemarketer
Someone you love
You see it's not about the Voice—but the Person behind the Voice.
When we are in love with Jesus, we look forward to hearing Him speak to us in our everyday lives.
4. Put Yourself in a Place to Encounter Him
We need to position ourselves to encounter God and hear His voice, and what that looks like will be unique to each of us.
For me, it firstly meant recognising and repenting of wrong beliefs that had trapped me in a lifestyle of performance.
I then rediscovered His grace.
It also meant being creative with my devotional life, trying new ways to journal, and discovering a new appreciation for the Bible's personal message to me.
It meant paying attention to my 'spiritual pathways' and realising that spending time with God outdoors and with listening to fresh worship music helped me to personally encounter Him.
As I did these things—as I put myself in a position to encounter God—I began to hear His voice breathing life back into me.
5. Explore the Unique Ways the Holy Spirit Speaks
'He who has an ear, let him hear what the Spirit says…' Rev 2:11
One day we shall look upon Jesus' face in all His glory, and hear His voice in all its strength. For now, we hear Him speaking to us by His Spirit.
However, we need to realise that God speaking is not like a person speaking.
When we talk about 'hearing God's voice,' we are using an earthly expression to describe a heavenly concept. We simply do not have a framework to understand it
You and I use words, speech and body language to communicate. However, the Holy Spirit has endless ways that He can communicate with us.
We hear His voice, not with our physical ears, but with our heart and our spirit.
Throughout the Bible there are many different ways God spoke to His people.
In the book of Acts alone, we see God speaking through prophecies, dreams, visions, angels, leaders, signs, the inner voice of the Spirit—and so on.
There are many ways in which the Holy Spirit can speak to you. Meditate on what the Bible shares about this and be open to hearing Him in new and fresh ways.
The Wonder Recovered
This year, my sense of wonder has returned.
During the past couple of weeks I have heard God speak to me personally in many ways:
A conversation with my pastor that rocked my paradigm
The words of a stranger who walked into our church for the first time
A lone eagle in the sky during time out with God
An insight from the Bible that has fed me for days
Circumstances that could only have been orchestrated by the Holy Spirit
Last week The Hunk and I were ministering when I heard God's voice for a woman in the room. As I shared the word, I watched her face change from defensiveness, to amazement and delight.
And right at that moment I fell in love with the Holy Spirit and prophetic ministry all over again.
***********************************
Related Posts:
Face To Face With God: Can I Have A Relationship Like Moses?
When your Devotional Life Is Dry: How To Fall In Love With The Bible Again
10 Ways You Can Hear God's Voice
---
© Helen Calder   Enliven Publishing
Now on team with David McCracken Ministries