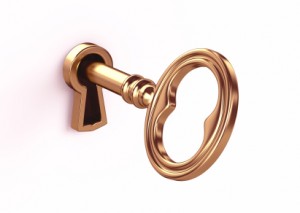 A prophecy is a message from God, brought through a Christian who is filled with the Holy Spirit (Acts 2:17-18) The spiritual gift of prophecy is a special ability given to some Spirit-filled Christians to receive and share a message from God that will bring people closer to Jesus and help move them towards His future purpose for them. Prophecy is one of the gifts God uses to help build and grow the church (1 Cor 14:4).
---
Signs You May Have A Gift Of Prophecy
So—if you believe that you may have a prophetic gift, but are not sure, what are some signs that will help you identify it and move forward? You may not identify with all of the following points, but if you do have a prophetic gift, you will recognize many of them in your life:
1. Desire to Help People Through Prophecy (1 Cor 14:3)
You have a desire for God to use you to bring a message from Him that will encourage your leaders or church
If a person is in trouble, needs guidance, or to connect with God, you find yourself wanting to pass on an encouraging message from God
---
2. You Pray in a Prophetic Way
After praying for people, they comment that you "prayed the right thing," or they ask, "How did you know that?"
When praying for a person, group, geographical area, or for your church, you sense that the Holy Spirit is directing your prayers about God's purpose for the situation.
You seem to know what Bible verses apply to a situation that you are praying for; symbolic pictures or words may come to mind when you pray.
---
3. Attraction To Prophetic Ministry (1 Cor 14:1)
You have a keen interest in prophetic ministry
Prayer meetings or any meetings where people are operating in prophetic gifts, are where you want to be! You find yourself drawn to prophetic people.
You may feel that you have a call from God to prophetic ministry but sometimes experience doubts.
---
4. Motivation to Learn How to Prophesy (2 Tim 1:6)
You are motivated to learn about how to use the prophetic gift or further your understanding of personal prophecy.
Prophetic people tend to actively seek out teaching or training through reading books, attending training sessions, or learning from people who are experienced in prophecy
You've been searching online and are reading this blog!
---
5. Other Signs… That may Indicate you Have a Prophetic Gift
You may get discouraged when things you believe God has promised don't come to pass as quickly as you would like
Perhaps, you have an affinity with symbolic pictures, stories, or actions
You may have had unusual or supernatural experiences that point you to having a prophetic gift—however, note this is not a prerequisite
Many prophetic people have a keen sense of justice—however, remember that human personality is not an indicator of whether a person has a prophetic gift from the Holy Spirit.
---
Tips for Moving Forward in Developing Your Prophetic Gift
If you do recognize any of the above signs and would like to grow in your prophetic gift, here are some ideas to help you:
Find a healthy Christian church where prophetic ministry is encouraged, and where you can grow in your gifts
Focus on developing your general Bible knowledge; resist the temptation to take verses or Bible stories out of context
Learn the principles of hearing God's voice and how to filter out what is not of God
Practice hearing messages from God to yourself and others in your own times of prayer. Use a journal to keep track of and check what you believe God is saying to you.
Ask for feedback when you bring a prophetic message and be open to both encouragement and correction
Choose your mentors carefully. Looks for people who are enthusiastic and supportive members of a church where they are accountable to church leadership
Find good sources of training and teaching to help you grow in understanding and using the gift of prophecy
---
Would you like to develop your prophetic gift?
Here are 2 things that can help you:
1. Prophetic Teaching:
Enter your email address in the subscribe box to receive regular blog articles containing teaching that will help you grow in your gift of prophecy, as well as prophetic encouragement and teaching.
2. The Enliven School of Prophecy and Discernment:
Find information about my online courses including the Prophetic School here. I have created the Prophetic School to help you develop your prophetic gift through gaining foundational wisdom and Biblical insight to take your gift to the next level.
---
Related Posts:
'How To Develop Your Prophetic Gift'
11 Signs that your Prophetic Gift is Being Held Back
Can I Prophesy if I do not Have a Spiritual Gift of Prophecy?
---
© Helen Calder    Enliven Blog – Prophetic Teaching
Enliven Ministries—in the David McCracken Ministries family.