1. Prophetic Training Opportunities with Helen Calder:
For specific enquiries related to prophetic ministry or training at your church or event, contact Helen Calder via our Enliven Ministries contact page here
or view our Enliven Ministries prophetic training page for more information.
---
2. Free Online Prophetic Training Resources:
1. Subscribe to Enliven Blog:
Enter your email address in the subscribe box on this page to receive:
our free eBook, 'Set Your Prophetic Gift Free: 7 Blockages to your prophetic gift and how to overcome them
regular blog posts containing teaching that will help you grow in your gift of prophecy, as well as articles on discernment, prayer and other prophetic teaching

2.  View free prophetic training articles in our Enliven Blog prophetic training category here.
---
3. E-books to Help you Develop Your Gifts: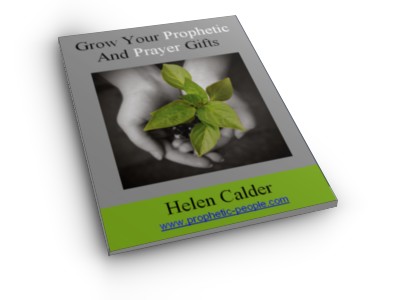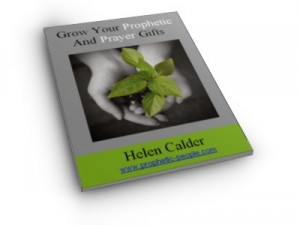 'Grow Your Prophetic And Prayer Gifts' is a high-value e-book specifically written to help you grow in your prophetic gifts – at whatever stage or season you are on the journey.
Check out our eStore for more e-books related to prophetic and prayer ministry.
---
The Practice Of Prophecy
Are you interested in developing your gift of prophecy?
Are you interested in developing a prophetic lifestyle rather than just theorising about it?
Responses to Previous Prophetic Training:
'Very balanced and God-focused,'  'Very straightforward and easy to grasp'

'Excellent blend of teaching and hands-on learning,  'Really powerful'
'It took the fear out of prophecy…less scary than I thought'
'Very straight-forward and easy to grasp'
'Excellent–love the chance to experience and practice'
'The right balance of theory and practice, all Biblically based'

---
Posts related to Prophetic Training:
Prophetic Training: 7 Reasons It Can Help Develop Your Prophetic Gift
How to Develop  Your Prophetic Gift Pt 1: Where to Begin
How to Exercise Your Prophetic Gift Pt 1: Understand the Process of Prophecy
To view many more prophetic training articles, click on the categories at the right hand side of this page.
For questions on prophetic mentoring, click here.
---