'Spend Time with Me Now'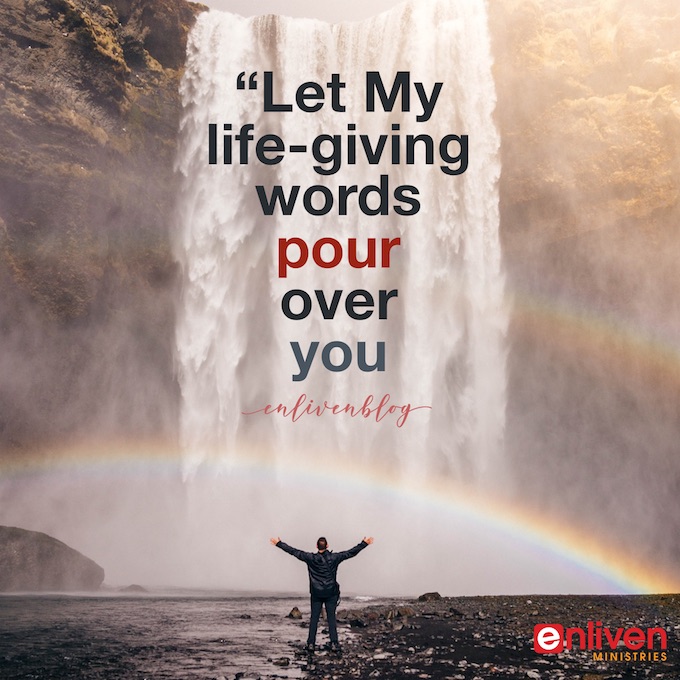 "And I will send the fulfillment of the Father's promise to you. So stay here in the city until the mighty power of heaven falls upon you and wraps around you." (Luke 24:49 TPT)
The season of Pentecost is a time to celebrate and reflect on the coming of the Holy Spirit to God's people. [1]
It is also an opportunity to lean in again, and receive a fresh touch of the Holy Spirit.
And this week, as I've been praying about what to write, I had the impression of a lion's paw coming down from Heaven. It was powerful and yet gentle. [2]
The message was a firm, 'Stay!'
The King is calling, 'Spend time with Me now.'
God is bringing a sense of His weightiness; His glory.
It's a call to pause. To wait.
To be caught, voluntarily—and yet inescapably—in the Hand of God.
---
Power is Being Released as You 'Stay'
To Some, He is Calling, 'Turn aside!'
"Then Moses said, "I will now turn aside and see this great sight, why the bush does not burn."" (Exodus 3:3, NKJV)
I believe the Lord is coming to those who have been waiting a long time, or felt held back in some way. There have been signs—perhaps small signs—drawing your attention. You perceive God is at work.
And just as Moses turned aside when he noticed the burning bush, your Father is inviting you to meet with Him. Hear Him call:
"Turn aside, and you will hear Me speaking with you all the more clearly.
Right here, I will empower you and teach you of the authority that is yours in My Name.
I will fill you and recommission you
I am removing the shame of the past and releasing you into your true identity—in greater measure
As Moses did, you will be empowered in this encounter with God, to confront that enemy that has been against you, and against those you love.
Your destiny, and the greatest victory of your life, is on the other side of this encounter with Him.
It's freedom time.
---
To Some, He is Urging, 'Pause!'
'And Jesus answered and said to her, "Martha, Martha, you are worried and troubled about many things. But one thing is needed, and Mary has chosen that good part, which will not be taken away from her." (Luke 10:41-42, NKJV)
The Lord is calling to some who have been busy, distracted and worried.
And He is saying, 'I have the richest of treasures waiting for you, as you pause and spend time with Me!
The wealth of intimacy.
Gifts from My treasury; personal words and messages from My heart to yours.
Here, life-giving words from Scripture will pour over you. The pure gold of My Word belongs to you.
There is much I would teach you.
You are Mine!
There has been a contention for your attention. Distraction has pulled you, and through it, the enemy has sought to rob you.
But you are Mine, and Mine alone!
There are so many things I want to say to you, as you position to listen.
I have more, that can only be found in the secret place with Me.
---
To All, He is Saying, 'Stay!'
"I am the vine, you are the branches. He who abides in Me, and I in him, bears much fruit; for without Me you can do nothing." (John 15:5, NKJV)
The Lord is calling to all who are His. Hear Jesus say, 'Come to the place of abiding!
Embrace the purging and cleansing that comes from My Holy Presence.
I am your Source, so let Me be your Source.
Know the rest—the peace of heart—that comes from depending upon Me alone.
---
This Invitation is for You
To the hurried, to the distracted.
To the disappointed, to those who are overwhelmed.
To the wondering, and the waiting.
To the seeking and the hopeful.
To those filled with faith.
And to the weak.
Hear the call of the Holy Spirit. Hear the whispers of the Father. Hear the invitation of Jesus.
'Spend time with Me now'.
---
'When the Day of Pentecost had fully come, they were all with one accord in one place. And suddenly there came a sound from heaven, as of a rushing mighty wind, and it filled the whole house where they were sitting.' (Acts 2:1-2, NKJV)
---
Notes:
[1] The prophetic picture of the 'lion's paw' is an impression I received as I was praying about the message for Enliven Blog this week. Section one is inspired from the story of Moses (Exodus 3), section two from the story of Mary and Martha (Luke 10) and section three from Jesus' teaching of the vine and branches in John 15.
[2] Pentecost is traditionally celebrated in the church calendar each year seven weeks after Easter. this year it calls on Sunday 9th June 2019.
---
Posts on Enliven Blog on the topic of Pentecost:
What Pentecost Tells Us About God's Heart for Nations
Pentecost and the Language of Hunger for God
Pentecost: How God Exploded My Box
---
Leave a Comment
Has this prophetic teaching ministered to you? Which of the above calls—to 'turn aside', to 'pause' or to 'stay—do you most relate to? I'd love to hear from you, so leave a message in the comments below.
---
Training for Prayer Warriors and Prophetic Intercessors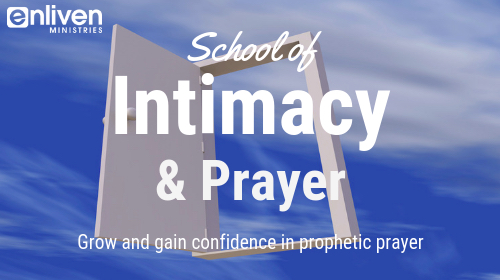 If you feel called to prophetic prayer and intercession, or want to learn more about an intimate relationship with the Holy Spirit, I invite you to join me on the Enliven School of Intimacy and Prayer.
The Prayer School contains more of my personal stories than other courses, and I am excited to share these with you.
Currently on the Enliven School of Intimacy and Prayer are self-paced video lessons, along with PDF's on:
Intimacy with the Holy Spirit
Introducing Prophetic Prayer
Praying the Mysteries of Heaven
The Travail of the Holy Spirit
The Gift and Ministry of Prophetic Intercession
Angels and Encounters…and more!
You can find out more or join the School of Intimacy and Prayer here. Alternatively, you can view all online courses, including the Prophetic School, here.
---
© 2019 Helen Calder Enliven Blog – Prophetic Teaching
Enliven Ministries
In the David McCracken Ministries family
---