I was praying for a breakthrough recently, and in my mind's eye, I was looking up into my Father's open Heaven and crying out, 'Father, what time is it? What are you doing now?' [1]
In that moment, I was expecting to see a vision of floodgates opening.
But to my surprise, instead of the large answer I was anticipating, out of Heaven dropped a single, small gold key.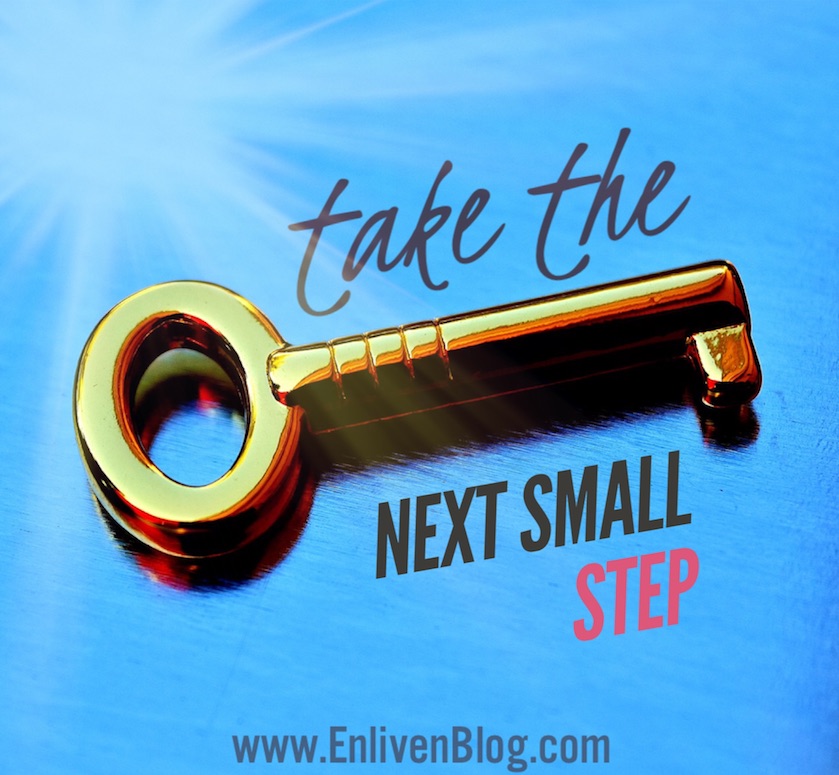 It was the kind of key you would use to open an ordinary door. Except it was not made of natural materials—it was pure gold.
As that key fell to the earth on the ground beside me, I heard a loud 'ping', clear as a bell.
It wasn't the deluge I was reaching for
It wasn't the major breakthrough I wanted
And yet that key was precious, because I knew my Heavenly Father had sent it. It was a gift of His love—a 'now' gift.
As I thanked Him for that key, I remembered something. A small opportunity had come my way—and there was a next action I could take on it, but I had neglected to do it.
I immediately took that next action in obedience to what God was showing me. Over the next 24 hours I recalled another step of faith I needed to make, and did that as well.
Each small action unlocked further actions, ideas and opportunities. It was the beginning of a breakthrough.
---
The Power of Prayer and an Act of Faith
'Then the Lord said to Moses, "Why are you crying out to me? Tell the Israelites to move on."' (Ex 14:15, NIV)
There is a time to pray, but there is also a time to move.
Perhaps today, there is one small, but significant step, the Holy Spirit wants to reveal to you—one that will lead to breakthrough.
Some of the greatest miracles in Scripture were miracles of resurrection. A time of prayer was followed by a simple act of faith—and the dead were brought back to life.
Elisha prayed—and then he stretched out his body over a dead boy. After the second time, the child sneezed 7 times and opened his eyes. (2 Kings 4:33-35, see also Elijah in 1 Kings 17-20-22)
Jesus prayed—and then He shouted, 'Lazarus come forth!' Lazarus came out of the tomb, still wrapped in his grave-clothes. (John 11:41-44)
Peter prayed—and then he said, 'Tabitha arise!' The woman opened her eyes, saw Peter and sat up. (Acts 9:40)
Perhaps there is some small action you can take right now, to partner with God in fulfilling that promise you've been waiting for.
That one small step could be a trigger—a small action that will unleash the resurrection power of God into your situation.
---
The Golden Key: Your Next Small Step
If you are waiting on God for a large answer to prayer—a job or ministry breakthrough, a shift in a relationship, a person who needs to turn back to God—a miracle of health or finance, pray with passion and faith! And then, watch and listen for His direction.
What does that golden key symbolize to you today?
Perhaps there is one small thing that you can take action on. Maybe it's something that (like I did) you have been procrastinating on up until now. And right now, the Holy Spirit is putting His finger on it and saying, 'Obey Me in this one small thing.'
Begin taking those steps no matter how small.
Make that phone call
Honor what you have already been given, with an attitude of gratitude
Make that small change in your health habits
Say thank you to someone
Say 'yes'—or 'no'
Do that research
An appointed action is not always an activity. There are times when our Father directs us to take a position of rest. Before Elijah could keep his appointment with God and receive the list of next actions he was to take, he needed time out. God's agenda for him at that moment in time was to receive both Heavenly and physical refreshment. (1 Kings 19)
In God's Kingdom, great and powerful moves of God often have small, humble beginnings.
This could be your moment of destiny.
---
Testimonies from the Spiritual Warfare Course
I'm passionate about helping people to encounter God, build a strong Biblical foundation and develop in their spiritual authority and gifts. This week, I'm excited to be able to share with you some feedback from the course, Spiritual Warfare: How to Identify and Overcome Spiritual Attack
'We have been able to put into practice the weapons of warfare the Lord has given to us, and as a result we are feeling a whole heap freer! It has been a very helpful course and we recommend it to everyone, but most especially to leaders.' (Pastors Wayne and Nicky)
'Completing this course was very life changing. Opened my eyes and taught me how to identify and overcome spiritual attacks. The course provided very helpful tools to use in every day life and especially during and before spiritual attacks as well as how to help others during these attacks. I loved that I could complete it at my own pace' (Sogunda)
'It was an eye opener, and I never thought about viewing Spiritual Warfare in the way that you explained it. It was AWESOME! One of the things that I like was when King David before going into battle always inquired of the Lord. Not only did the Lord give him the outcome of the battle but he gave him the strategies and was with David in the battle. I need to do the same.' (Beatrice)
If you haven't come across our online courses yet, you can find the Spiritual Warfare Course and Prophetic School here.
---
Notes:
[1] See my recent article, 'Magnetic Prayer: Prayer that Pulls on Heaven's Resources' for more on the power of asking, 'Father, what time is it?'
---
© 2017 Helen Calder Enliven Blog – Prophetic Teaching
in the David McCracken Ministries family