I believe God is saying, it's time to have a deeper encounter with Him as Father.
The Holy Spirit is highlighting two aspects of sonship in particular at this time: One is our blessing, and the other is our birthright.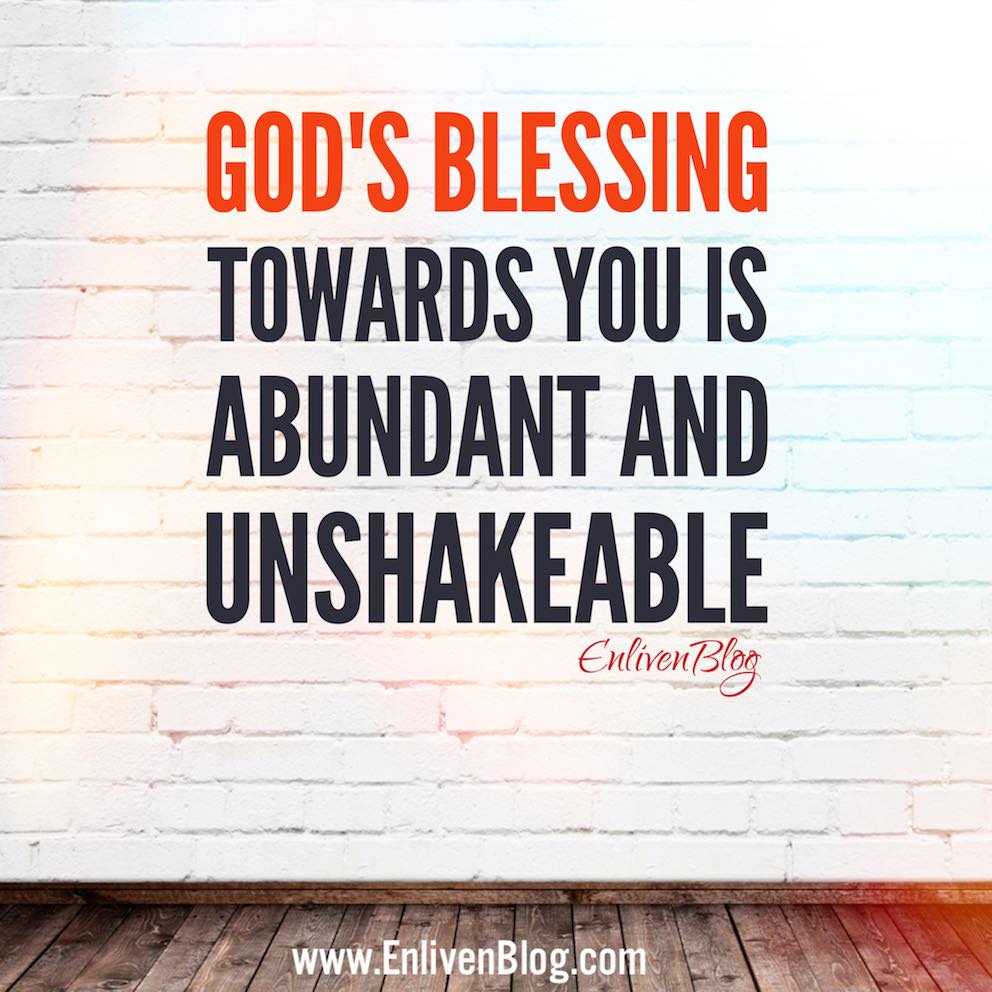 The blessing and the birthright are two things that passed from father to son in Scripture—and we see them being contended for in the story of Isaac and his sons Jacob and Esau. (Gen 27:36) Why are these so important for us today?
Our blessing has to do with fruitfulness, security, and the favor of God
Our birthright has to do with inheritance and spiritual authority
If we are going to know Jesus, and know who we are to Him, and make Him known to others—we need to know our blessing and birthright as a reality. [1]
---
I Encountered the Blessing of God
In the late 1980's, as my husband and I were being trained for our launch into missions' ministry I heard the phrase, 'you are blessed to be a blessing!' It was a motto I lived by for more than 20 years.
I mistakenly believed that the blessing of God put me under obligation to serve others. It took a crisis of faith for me to realize I had it the wrong way around. True Christian service is not an obligation; it is the natural, Spirit-empowered overflow of the blessed life.
By 2009, I was in a place of devastation and burnout with nothing left to give. Even my devotional life crashed. A part of my problem was that I'd spent much of my life working for the approval of God, unaware I was already approved by Him. [2]
It was at this rock-bottom place that I encountered God as my loving Father. And I discovered the Father's blessing.
---
4 Life-Changing Truths About God's Blessing
1. You are Blessed Before You Have Accomplished Anything
One day, during my months of healing from burnout, I started a fresh journal, turned to Genesis chapter 1 and read, 'So God created mankind in his own image, in the image of God he created them; male and female he created them. God blessed them and said…' (Gen 1:27-28a, NIV)
And I suddenly realized, the first words God spoke over Adam and Eve were words of blessing.
They were blessed by God before they had ever accomplished anything. Before they ever did anything to deserve it, the Father blessed them! This is a blessing that strikes at the very root of any drive we have, to perform to please God.
Adam and Eve were blessed just by virtue of being His children. And so are we.
You don't earn the blessing of your Heavenly Father
You don't have to strive for it or work for it
You are already blessed. Nothing you can do can diminish or take that away! You can be completely secure in your Father's blessing and His approval.
---
2. Your Father Has Spoken a Personal Blessing Over Your Life
The Greek word used for blessing is eulogeo (Strong's G2127) and its root meaning is 'to speak well of'. You may recognize it as the source of our English word, eulogy. Today when we speak a eulogy, we are usually reflecting back on someone's life. But your Father speaks a word of prophetic blessing over you ahead of time, and that blessing carries the power of fulfillment.
You are not only blessed with the general blessing we share as God's children, but your Father has also spoken a personal blessing over your life.
In Genesis, we read of Jacob blessing his sons: 'All these are the twelve tribes of Israel, and this is what their father spoke to them. And he blessed them; he blessed each one according to his own blessing.' (Gen 49:28)
You are 'blessed according to your own blessing.'
This is one of the things I love about personal prophecy—it taps into the unique, individual blessing of the Father over an individual's life.
---
3. God's Blessing is not Tied to Circumstances
Our cultural view of blessing is that we are blessed when something good happens to us.
If we take the meaning that we use in our everyday life for the word 'blessing,' then what we are actually saying is that blessing is transient, and unreliable.
But that is not Biblical blessing.
Jesus blessed those who were bereaved, poor, and undergoing persecution. (Beatitudes—Matt 5:3-12)
James wrote, 'Blessed are those who persevere under trial, because when they have stood the test, they will receive the crown of life that God has promised to those who love him.' (James 1:12)
Blessing is not based on circumstances or events, but upon God's Word. Regardless of what is taking place in your life right now, you are blessed.
Jesus said to His disciples before His crucifixion, 'I will not leave you orphans.' (John 14:18a) The Greek word orphanos (Strongs G3737) means fatherless, bereft, comfortless.
When you are going through a trial, you are blessed! God has not withdrawn His blessing—and He has not abandoned you. He is with you. He is for you.
---
4. Encountering God's Blessing Will Heal Your Heart
Children soak up words of approval and blessing from their fathers—and their absence can create a vacuum. But the good news is that the Holy Spirit can bring the revelation of the Father's blessing to our innermost being.
In all of our lifetimes, there has been honor that hasn't been given, kindness that hasn't been shared, and love that hasn't been expressed towards us. The life-giving flow of God's blessing is filling the void.
Nothing anyone has spoken can cancel or revoke your Father's blessing. In fact, the blessing of God has the power to break every curse. Every negative word ever spoken is being swept away by the blessing of the Father declared over your life.
Receive the revelation of that blessing to your heart today. Healing is being released as the Holy Spirit is bringing the revelation of the Father's blessing to your life.
---
Notes
[1] This is one of a two-part series. Keep an eye on Enliven Blog as I will be sharing on the 'birthright' in the next couple of weeks.
[2] You can read more of my story here: 1 Father, 2 Sons, 3 Positions: Which Describes You?
---
Prophetic School News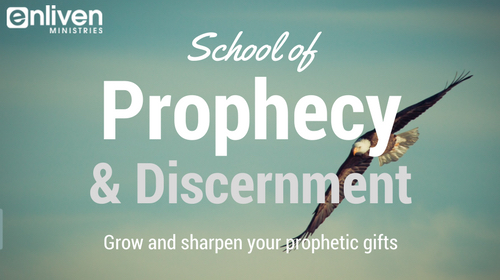 The Enliven Prophetic School is now underway!
Modules currently include:
Foundations of prophetic ministry
How to hear God's voice, begin and grow in prophecy
The Seer gift: how to grow in pictures and visions
Discernment and prophetic warnings: how to respond and share a prophetic warning
Upcoming Module Starting Next Week:
Master Class: Prophetic Guidance
This is the best mentoring I can give, all rolled into one place! You can currently join the school for as little as $6.95 USD (monthly subscription) or make a single payment to join with no end date.
I will be adding more master classes regularly. Visit the Enliven Prophetic School here.
---
© Helen Calder Enliven Blog – Prophetic Teaching
Enliven Ministries
In the David McCracken Ministries family