Recently, I had a prophetic vision in which I looked into Jesus' eyes, and reflected in them was something He wanted to show me.
Jesus seemed to be indicating, 'See what I am seeing—this is on the Father's heart right now.'

I saw long banqueting tables being prepared for a feast. Some platters were already in place; however, there were still a lot of empty spaces awaiting food.
As I watched this table, I became aware of the sound of a stampede in the distance. The sound was growing louder. It was evident that crowds of hungry people were on their way—but the feast was not ready.
Why, I wondered, were there so many spaces? Time was running out for God's people to bring their plates of food to the table! Yet they were holding back for various reasons.
---
No More Excuses
Right now, there is an urgency in the Kingdom because many people need to 'taste and see that the Lord is good.' (Ps 34:8) They need the Good News. They need the ministry of the Holy Spirit.
The hungry can only 'taste and see' as God's people bring their gifts to the table—as you and I are willing to share what God has given to us.
Why would people hesitate to bring a platter of food to a public table?
Perhaps they feel inadequate—they are measuring themselves against others who have more 'fancy' dishes and think that their own offerings are too plain, their recipes too simple
Maybe they feel intimidated—and they are afraid of criticism or rejection of their offering
Perhaps they are so overwhelmed with meeting their own needs that they do not have time to consider others
They could be simply lethargic, or have lost their own appetite, or…
---
Overcome Reluctance and Bring your Gifts to the Table.
Today, I believe it is on God's heart to encourage you to share what you have with others.
Bring your spiritual gifts, your talents, your vision, to the table. If you are a leader, encourage others to do the same.
If you can relate to having a reluctance in sharing your spiritual gift, here are some encouraging truths to help you move forward:
Don't hold back because you feel inadequate. God says you are appointed and anointed. Your adequacy is from Him. (2 Cor 3:4)
Don't hold back because you feel what you have is too simple. There are people who need the simplicity of the gift and expression you carry, just as there are people who need plain food. There are many different needs and many different appetites.
Don't hold back because you feel you do not have the time. What you carry in its barest form, released in a moment, may help feed a hungry person.
God can use what you offer to Him, but He cannot use what you withhold.
Don't hold back because you are intimidated by other people's gifts, styles or methods. What you carry is unique and highly valued to God.
You are significant and irreplaceable.
Your gifts are needed by Jesus.
And—there are lives at stake.
---
Choose Your Story…Change Your Life.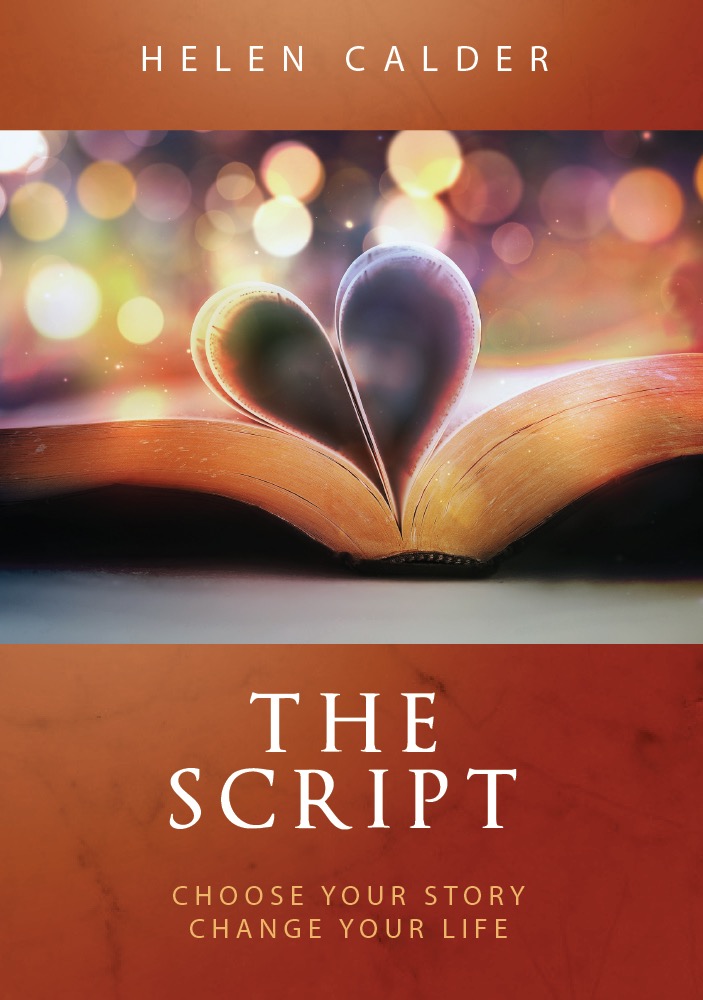 Have you ever felt as though your life is stuck in a pattern?
Would you like a clear, simple message to help yourself—and others—break free of limitations and live your God-appointed destiny?
God has a story for your life. It is the story of an abundant life—a life full of faith and purpose.
'The script' is any story-line that is at work in your life, that is not in accordance with God's Word—and what He says about you.
In 'The Script: Choose Your Story Change Your Life' you will learn:
What a script is, and five ways it can come into operation
How to identify and defeat a counterfeit script
How to identify and break a generational storyline (curse)
How to replace the script with God's story for your life
In 'The Script: Choose Your Story Change Your Life' I share my own testimony of breaking free from personal and generational scripts, and encourage you to live a life empowered by the Word of God.
To find out more about The Script eBook, click here.
(Note:our online payments are secure – and we do not pass your email information on to third parties
---
© 2016 Helen Calder Enliven Blog – Prophetic Teaching

On team with David McCracken Ministries: Prophetic Ministry That Empowers The Church