Have you ever been in a situation where you are seeking God about an important decision in your life, but you do not have clear prophetic guidance?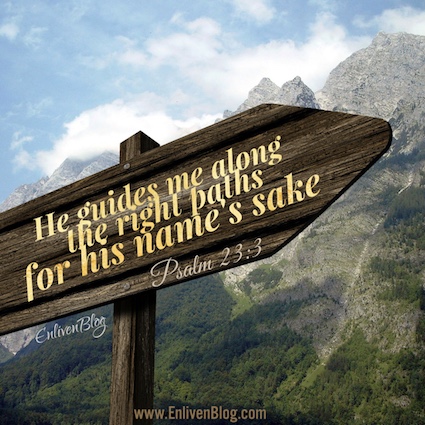 This can be a frustrating time. On one hand, you would like to make a decision. On the other hand, you are not certain which direction to take. You want to do God's will, but are having trouble discerning what His particular plan is.
Here are 4 options to consider when you need to make a decision, but your prophetic guidance is currently unclear:
(Note that these are some contrasting options to pray through, not a series of steps to take. Pursuing God's will is always about putting intimacy with Him first. Prophetic guidance cannot be put into a formula. However, we can learn some Biblical principles to help us discover God's direction for our lives.)
---
1. Wait and Hold Your Current Course
If your decision is an important one, perhaps the lack of clear guidance is a signal that change is not right at this time.
There may still be some things, such as people or resources, that God is directing and putting into place in the background, that are not in position yet.
Perhaps your Father is allowing character to be built in your life during a prolonged time of waiting.
Another key concerning timing is to review what is happening in your heart, especially if you are feeling pushed to make a decision. Impatience, discouragement or anxiety (in yourself or others) are not a fruit of the Holy Spirit.
We should not make significant decisions based on negative feelings, but on where the peace of God is leading us.
'But the wisdom that comes from heaven is first of all pure; then peace-loving, considerate, submissive, full of mercy and good fruit, impartial and sincere.' (James 3:17)
If you do not have peace, or unity among key decision-makers, it may be time to wait and hold your course. In this case, make it your aim to stay on track in your current situation and finish well.
---
2. Take Time to Hear God's Voice
'He refreshes my soul. He guides me along the right paths for his name's sake.' (Psalm 23:3)
Unclear guidance may simply be an invitation from the Holy Spirit to spend more time with Him.
Take time out, with no agenda except to spend time with God and enjoy His Presence.
When you are relaxed and not trying to receive direction, you may discover that you are more open to hear His voice.
Don't limit the ways God speaks. Perhaps you are trying to hear from God one way, such as a prophecy, and He wants to speak to you another way—for example, through the wise counsel of a person or leader in your life.
---
3. Make a Choice and do the Wisdom Check
Sometimes we are waiting for a word of instruction from God when He is simply saying, 'Step out and I will be with you.'
Perhaps He has already equipped you with everything you need to make the decision—such as experience, wisdom, desire, skill, provision and the support of others.
If the direction is not clear, perhaps there is no 'right or wrong' choice—in fact, Your Heavenly Father may be saying, 'Choose and I will bless your decision.'
If there is no clear prophetic guidance, take the direction you are leaning towards through the wisdom check I discuss here:
Prophetic Guidance: How to Get it Right When Important Decisions are at Stake
This 'wisdom check' includes accountability, balancing faith with practical wisdom, and applying checks of confirmation, love and unity.
---
4. Move Forward and Trust God to Direct You
'Whether you turn to the right or to the left, your ears will hear a voice behind you, saying, "This is the way; walk in it."' (Isaiah 30:21)
As the saying goes, 'you can't follow a parked car.' When we are moving, God is able to direct us. He is our Navigator; our GPS. We can trust Him to give us (or other significant people/leaders in our life) a 'check'—an inner sense of warning—from the Holy Spirit, if we begin to go the wrong way. His peace, on the other hand, will guide us in the right paths.
'Let the peace of Christ rule in your hearts, since as members of one body you were called to peace. And be thankful.' (Col 3:15)
Take one step in the direction you are inclined to head towards, and stay aware of how the Holy Spirit is responding within you. Above all, remember your Father God desires a relationship with you, so whatever you do, stay in conversation and intimacy with Him. He has promised to direct your paths. (Prov 3:5-6)
---
Related Posts:
That Closed Door Could Be A Heavenly Redirection
How To Get Prophetic Guidance Right (When Important Decisions Are At Stake)
---
© 2016 Helen Calder Enliven Blog – Prophetic Teaching

Enliven Ministries: in the David McCracken Ministries family