One timely, prophetic revelation from God's Word can change your life.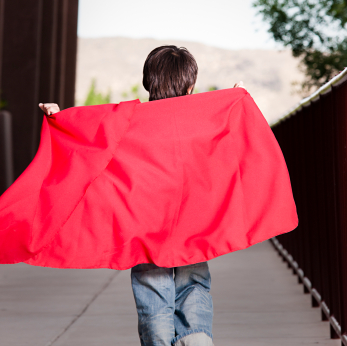 In our early days as mission representatives, my husband Malcolm and I listened to heart-wrenching appeals for money to minister to dying people, support a missionary, plant a church or take a sick child to hospital.
We frequently emptied our pockets, our bank accounts, and ultimately dedicated many years of our lives to the cause of Christian mission. And it was not difficult to expect the same from others.
This was the culture of ministry we were born into.
By 1999, we had been serving the mission agency for 10 years. At that time my husband was National Director for the New Zealand support office, and I was serving alongside him.
We were responsible for fundraising—not only for projects on the mission field, but also for the administration of our National Office, including our own support.
There was just one problem.
Our traditional methods of fundraising were not working as well as they used to, and we faced a financial crisis.
A Prophetic Message that Changed our Lives and Ministry
'Throwing his cloak aside, he jumped to his feet and came to Jesus' Mark 10:50
One evening at that time, I heard a sermon on the story of blind Bartimaeus (Mark 10:46-52), entitled 'Are you a Victim or a Victor?' The visiting preacher pointed out the beggar's mantle that Bartimaeus wore; the cloak that he threw off to run to Jesus.
"What is a beggar?" he said, "A beggar is someone who doesn't have enough. But we are Kings Kids!"
A light went on inside me.
For years, we were taught to wear a cloak—an attitude clothed in words and actions—that told Christians, 'We do not have enough, therefore we need you to give something towards our need.'
I left the meeting wondering, 'What would it look like to wear our 'Joseph's Coat' —the mantle of our Father God's favour and provision? [1]'
The Mantle of our Father's Favour
Excitedly, I shared what I was seeing with my husband.
"Changing our 'cloak' (the way we present ourselves) to the Father's favour would make a huge difference in the way we approach churches to give. We have always appealed on the basis of not having enough. With the Father's mantle on, we can present the request as an opportunity for the giver to enter into partnership with the Gospel."
Now, the light had turned on for both of us. It changed the way we presented our ministry—permanently.
We would later joke about how we had used to sit by the roadside like a beggar, wearing our beggar's cloak and holding out the beggar's cup to people.
The strength of this revelation never dimmed. Some years later, in a presentation to our agency's team in Australia, I noted,
"The Lord told us strongly that we were to no longer present a poor front as a mission organisation. We were to present favour, vision and opportunity. We may still present the needs that are on the field, or right here, but they are clothed with opportunity. It is a different paradigm. We have discovered that people love to give to a vision that has the favour of God on it—a cutting edge vision, an anointed vision. And that is what we present."
An idea that began as a personal spiritual insight, turned out to be a timely paradigm shift.
Churches were looking for new ways of investing into the mission field. They were becoming less interested in giving a handout to meet needs on a temporary basis and more concerned about giving a 'hand-up,' to make a permanent difference in the longer term.
By the time we left New Zealand in 2002, the financial situation of our ministry had completely turned around.[2]
Which Mantle are You Wearing?
Today, I felt led to share this story with you for a couple of reasons.
Firstly, one timely, prophetic revelation from God's Word can change your life.
Maybe it is time to offer your culture, your mindsets and your preconceived ideas to God. Give the Holy Spirit permission to challenge you. Allow Him to release something new and fresh from God's Word into your life and ministry.
Secondly, which mantle are you wearing? How do you present yourself to others and the world around you? Regardless of life's circumstances, you are not a victim, but the loved son or daughter of your Heavenly Father.
---
Notes:
[1] A reference to Gen 37:3 where Jacob gave his son Joseph a richly ornamented mantle that signified his favour and love for Joseph.
[2] Since 2010, we have been on the ministry team of David McCracken Ministries. The events recorded here are prior to this time.
---
Related Posts:
How Your Perspective Can Impact Your Destiny
Breaking Free From An Orphan Mindset
3 Mistaken Beliefs About God's Blessing
---
© Helen Calder Enliven Blog – Prophetic Teaching
Enliven Ministries: in the David McCracken Ministries family