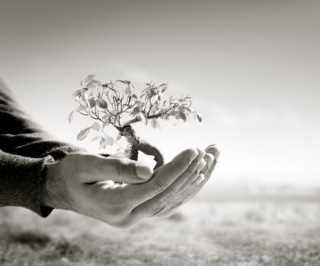 Last week, I introduced the subject of personal prophetic mentoring.
Today I am considering the question, 'What should I look for in a personal prophetic mentor?' Note: Most of these points also apply to other mentoring situations in church life—especially leadership.
You may consider that someone who has an anointed prophetic gift and is bearing fruit in his or her ministry would be an ideal mentor. However, the best mentors also exhibit other characteristics that are equally important.
---
8 Essentials of Healthy Prophetic Mentoring
Are you interested in giving or receiving prophetic mentoring? Here are some things to look for in a prophetic mentoring relationship:
1. The Mentor Encourages you in Intimacy with God
The source of prophetic revelation is in our intimate relationship with God. A prophetic mentor should demonstrate a life of communion with God and not only spur you on in this area—but also by their own example cause you to hunger to get closer to God.
2. Importance is Placed upon Character
There is more to mentoring than passing on information and good training. A Godly mentor will not hold back when he or she sees issues of character in your life that need addressing. [1]
Integrity, purity of heart and lifestyle, the quality of our family life, honoring leaders, and persevering during tough times are examples of character issues that are critical in developing our maturity in prophetic ministry.
3. Accountability in Prophetic Mentoring
A good mentor will both encourage you and be an example of, being accountable and honoring leadership.
Two questions to ask concerning a potential mentor are:
'What authority are they under?
Who do they relate to?'
This may include a board if they are involved in a Christian organization. I believe it is also important to find mentors who have a strong connection to their own local church, where they are in good standing.
Be watchful and avoid any teaching or mentoring that promotes independence, a lack of accountability, and moving out from the authority of your church oversight. [2]
4. DNA is Taken into Account
Where are you currently expressing your prophetic ministry? Your own church or Christian organization has its own unique DNA. This includes culture, vision, mission, values, and teaching emphases.
If you are receiving mentoring from someone (or a group) who is outside your situation, it is important to be aware of any differences in DNA and take these into account.
Differences in vision, values, and teaching can cause personal frustrations. If we are not careful, this may result in attempting to impose values or expectations that we have received from a mentoring situation onto leaders in our own church or situation.
Ideally, your mentor should have a similar 'DNA' to that of the church or organization you are ministering with.
5. Your Mentor is Faith-Filled and has a Positive Attitude
A mentor should be faith-filled and have a positive expectation of enlargement in his or her ministry and walk with God.
Keep in mind that as you are being mentored, you not only learn prophetic skills and gifts, but you also pick up your mentor's attitudes and beliefs.
If you are getting to know a potential mentor and they speak negatively about other prophetic leaders or are bitter about unfulfilled ministry expectations, beware!
6. A Healthy, not Dependent, Relationship
The joy of a parent bird is to see their offspring spread their wings and leave the nest. In the same way, the goal of mentoring is to see those mentored grow to their fullest potential and maturity.
We need to guard against unhealthy dependence or co-dependence in a mentoring relationship. A good mentor will be aware of this.
7. Humility and Openness
The best mentors are transparent about their own prophetic journey, including their weaknesses and failures. They give the greatest gift of mentoring—the wisdom of learning from their mistakes so that we do not need to repeat them.
Godly mentors have humility—and this shows in their ability to share their journey without masking the tough times and their mistakes. Humility is also shown when a mentor is able to apologize to yourself or others when the need arises.
Likewise, it is important that we are transparent and teachable in receiving mentoring, otherwise, we will not reap the benefit of the mentoring process.
8. A Natural Approach to Prophecy
Prophecy springs from having the Father's love for people as individuals, as well as love for the church.
The best mentors are genuine, down-to-earth people who can relate to both church leadership and ordinary people off the street as they operate in their gift. They have a natural approach to prophecy and do not put people off by their expression of spirituality.
---
Notes:
[1] This highlights a weakness of distance mentoring, in which it is difficult to address personal character issues except by general teaching. See the post, Prophetic Mentoring On A Personal Basis
[2] I discuss the damage caused by receiving the wrong kind of mentoring and my journey toward repentance and wholeness in my book, 'Prophetic People in a Changing Church.' For more information visit Enliven Blog's e-Books page.
---
Related Posts:
How Do You Weigh Up What The Prophets Are Saying Pt 1
Celebrate The Unique Gift And DNA Of Your Church
The Spirit Of Encouragement: Are You A Barnabas?
Prophetic Mentoring On A Personal Basis Pt 1
---
What aspects of prophetic mentoring do you believe are important? Leave a comment below
---
© Helen Calder Enliven Blog – Prophetic Teaching
Enliven Ministries: Prophetic Ministry for a Revival Generation