Selective hearing occurs when we tune in to what we want to hear, and zone out that which we do not want to listen to.
Greg wonders why his boss does not seem to have heard his repeatedly expressed concerns about safety in the workplace, and yet jumps at the smallest complaint from customers.
Kelly, a young mother, jokes with her friends about what she calls her husband's 'selective hearing.' At night he seems to be oblivious to the baby's cries, slumbering on while she wakes and attends to their son's needs.
In spite of these examples, selective hearing can actually be a good thing. It is important to filter out those things that are clamouring for our attention, but are a distraction, or wrong and ungodly.
Selective Hearing in our Relationship with God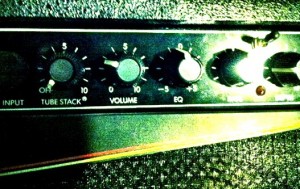 When selective hearing occurs in our relationship with God, we may genuinely believe that we are hearing from Him. However, the truth is that we are only listening to what He is saying to us on some issues. We have neglected to listen to His voice regarding other, important things.
I know that many of my readers have a great love for God and desire to serve Him. Like me, you may be involved in some kind of ministry or service, or helping people, or preparing for ministry.
When it comes to our ministry priorities, many of us eagerly listen and press in to God. But I believe He desires to encourage us to hear His voice in other areas of our lives.
The Father wants you to know that He knows and cares for every area of your life intimately. He does not have a hierarchy of concerns—every part of your life is valuable to Him.
Remember what Jesus said: 'even the very hairs on your head are numbered.' (Matt 10:30)
Signs that we are Selectively Hearing
Important areas that we may overlook in our conversations with God may include health, family, finances, relationships, our attitude and even the quality of our thought life.
We may be sincerely loving and serving God and even have an active devotional and prayer life. But if we do not communicate with God over the above vital areas in our lives, they begin to clamour for attention.
Weaknesses  in our health and general wellbeing begin to show—eventually they actually hinder us from doing what God has called us to do
Relationships start to come under stress, and may begin to break down
We feel stressed, or lack the joy that we are supposed to have in our service for God
Our financial situation starts to slide, and so on
For example, as a writer, it is very easy for me to spend a lot of time sitting at the computer. This is a vital ministry role for me. But sometimes I work additional hours at the computer and do not spend sufficient time resting and walking and exercising. After a while my body starts to ache and complain because I am not living a balanced lifestyle and looking after my fitness and wellbeing.
If I were listening to God and following His leading in the area of my physical health, then I would be attentive to this.
Selective hearing does not just happen with ministry. We can also be focusing on some priorities in our lives to the exclusion of others—for example working hard in the area of fitness, but not spending quality time with our family.
Do a Self-Check for Selective Hearing
At this time of year especially, it is beneficial to do a self-check in each of the following things. Note: if you have recently had a holiday, think about the quality of your life immediately prior to your break.
What is my body telling me?
What is the quality (or lack of quality) in my close relationships telling me?
What is my schedule saying?
What about the state of my finances?
Am I honouring God in my thought life?
Am I communicating with and listening to God in each of these areas?
What am I tolerating?
As you consider these questions, the Holy Spirit may bring another area to mind.
I have come to realise that selective hearing is defective hearing.
It is not honouring to God when important areas of our lives are not in submission to Him.
Samuel was one of the greatest prophets in the Bible. He had an intimate relationship with God, listened to His voice and instructed a nation in God's ways. And yet, he did not pass on his spiritual values and legacy to his sons—they grew up to be godless men who neglected justice and took bribes. (1 Sam 8:1-4)
Talk with God about your Whole Life
One of the best things that I did last year was take a week's break to get aside and relax and spend quality time talking with God with no ministry agenda. After a few days, I found myself talking to my Father about important things in my life that I did not normally take the time to pray about. There were things that I was tolerating, that I knew were not His best for me. I was able to be honest and to process some things. I came away with a renewed sense of vision for the whole area of my life, not just my vision for ministry.
Do you call Jesus Lord? Do not just listen to Him concerning the areas that satisfy your desire for fulfilment. Give Jesus the leadership of your whole life, not just a part.
The life that honours Him is one of balance and wisdom.
As you enter this New Year, take some time to meditate and pray about on these different areas in your life. And remember, you can be transparent in your dialogue with God. The Father's love for you is intimate and all-encompassing, and no issue in your life is too small or too big for His interest and care.
---
Related Posts:
Jesus Is Lord: What Does This Mean In My Daily Life?
Your Prophetic And Christian Ministry Will Be Impacted By This Choice
How To Recover The Wonder Of Hearing God's Voice
---
© Helen Calder 2011 Enliven Blog – Prophetic Teaching
Enliven Ministries: In the David McCracken Ministries family