"An open Heaven means that nothing separates you from your Father and His resources."
What is an Open Heaven?
An open heaven is a state where there are no barriers between the earthly realm and the heavenly realm—the throne of God, and all the resources of heaven.
As sons and daughters of our Heavenly Father, we can live in the constant awareness that nothing separates us from our Father and His resources.
What is Available to us Through an Open Heaven?
Here are some Scripture verses that describe what God has made available to us through an open Heaven:
1. The outpouring of the Holy Spirit
(Matt 3:16, Acts 2)
2. Provision and blessing
(Deut 28:12, Mal 3:10)
3. Salvation—Ourselves and Others
(Isaiah 45:8)
4. Prophetic Revelation and God's Throne
(Exodus 24:9-11, Ezek 1:1)
5. Angelic activity in Response to God's Command, bringing Supernatural Answers to Prayer
(Ps 103:129-21)
---
Jacob Experienced an Open Heaven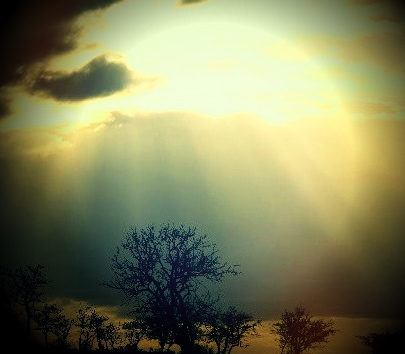 Jacob was on the run from the murderous fury of his brother, Esau. It was twilight and he was in a strange land.
The journey being longer than the day, he lay down on the hard ground with a stone for a pillow.
There was nothing in Jacob's life that indicated what would happen next. His past was a mess—his future seemed uncertain. His hope was that a relative in a distant place would give him refuge.
Yet that night, he dreamed of a stairway reaching from earth into heaven, upon which angels were ascending and descending.
Above the staircase stood Almighty God. He spoke to Jacob of the covenantal promises given to Abraham and Isaac, and now passed on to Jacob.
Jacob's life was changed by the revelation of an open heaven above his life. [1]
There was nothing he had done to deserve it
God's favour towards Jacob was based on covenant, not on personal merit
Jacob was an heir to the promises. And like Jacob, we are heirs of a covenant; not through anything we could achieve ourselves, but by grace, through the shed blood of Jesus Christ.
An Open Heaven: Our Inheritance
When Jesus was baptised, Mark tells us that the heavens were 'torn open' as the Spirit descended upon Him in the form of a dove. (Mark 1:10) [2]
Jesus lived and ministered under this open heaven. He was in touch with the Father at all times.
Nothing was impossible. Demons fled, diseases were healed; even death could not stand in His way
Heaven's supernatural resources were made available to Jesus as He prayed and did what He saw the Father doing. (John 5:19)
When the veil tore open at Jesus' crucifixion (Matt 27:51), the heavens were opened permanently for all who would believe in Him and become children of God—for Jesus Himself is the stairway to heaven. (John 1:51, John 14:6)
Then, on the day of Pentecost, the Spirit of God baptised the waiting believers. (Acts 2)
Everything that was available to Jesus to accomplish the Father's will is also available to us today. Jesus would not say, 'Follow Me,' if that were not the case. Living under an open heaven is our inheritance, and it should be our expectation.
---
Bethel: The House of God
Many Christians associate an open heaven primarily with angelic activity, however that is just one aspect.
Remember, Jacob did not name the place where the heavens opened to him, 'Dwelling of Angels.' He named it Bethel, 'House of God.'
The revelation he received of God that day was so profound that later God would re-introduce Himself to Jacob as 'The God of Bethel.'
In another era and on another journey, Elisha had to pass a test in order to bear the mantle and authority of Elijah.
Would he keep his eyes fixed on his spiritual father to the very end?
Or would he be distracted by the brilliance of the glorious carriers—the chariots of God?
When the heavens opened to Stephen, Ezekiel and John, they saw the throne of God.
I want to have my focus on the throne—'where Christ is, seated at the right hand of God.' (Col 3:1)
There is the source of our life, and our authority. There, we seek the Father's will and directive, knowing that the resources of heaven—including the angelic hosts—are released at His word and by our partnership with Him in prayer.
As Jesus said,
"This, then, is how you should pray: 'Our Father in heaven, hallowed be your name, your kingdom come, your will be done on earth as it is in heaven.'" Matthew 6:9-10
The Glorious Revelation of an Open Heaven
A revelation of what Jesus has done in opening heaven to us will change the way we pray.
It will change the way we see
It will change the way we think and act
We will be conscious of what Father is doing 'NOW' and the resources that are available to us 'NOW'
We will have confidence in exercising our authority
Our faith will be increased
We will live in constant expectation
We will live centred upon God.
---
Notes
[1] You can read this story in Genesis 28.
[2] I recommend Bill Johnson's message, 'You Already have an Open Heaven.' You can find it on YouTube here: http://www.youtube.com/watch?v=RULjmyJbQs8
---
Related Posts:
---
© Helen Calder 2011 Enliven Blog
Enliven Ministries: In the David McCracken Ministries family