Personal guidance—receiving direction from God for our lives—can hold great power when we hear Him clearly and follow Him fully.
However, as with prophecy, there are some pitfalls if we do not exercise wisdom and care in the process of hearing from God for ourselves and others.
What are these dangers, and how can we make the most of personal guidance?
What is Personal Guidance?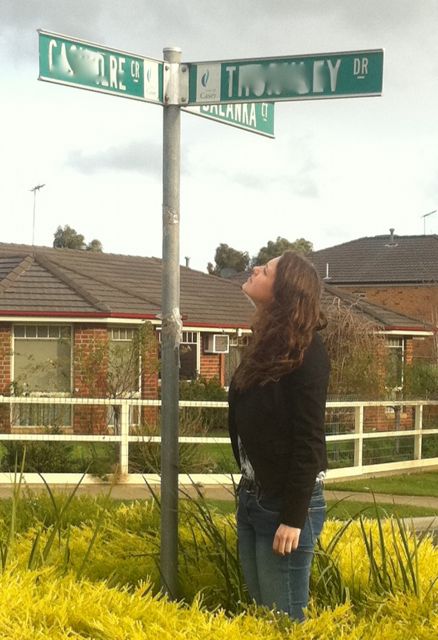 As God's children, we have a personal relationship with Him and can expect to hear His voice. [1] (John 10:2-5) Personal guidance occurs when we receive and follow instruction from God for decisions relating to our own lives.
A great example of someone who received personal guidance from God and acted upon it is Abraham, who is known as our 'father of faith.' Abraham set out from his home town and followed the call of God to Canaan. His obedience to personal guidance from God impacted the destiny of generations to come. (Gen 12:1-5).
The Holy Spirit has a significant role in our lives as our teacher and guide. (John 16:12-15)
You can receive personal guidance from God in many ways, including:
Circumstances—for example, doors of opportunity opening or closing
Scripture—a verse or story speaks to you
Through Prayer
Internally—an idea, thought or impression you perceive is from God
Prophetic Dreams
Suggestions from other people around our lives
Through leaders
An inner sense of peace
The desires of your heart (Ps 37:4)
Other prophetic means—a vision or word
When it comes to guidance for decision-making, confirmation is important. The strongest guidance occurs when a number of these things line up together, much like signposts pointing in the same direction.
If you are dependent upon receiving personal guidance through another person—for example a leader or a prophet—something is amiss in your relationship with God.
You can have confidence that God desires to speak to you personally and that you do have the right as His child, and the ability, to hear Him.
Weighing up Personal Guidance
It is amazing how people who understand that prophecy needs to be submitted and weighed up, throw all caution out the window when it comes to personal guidance!
The first test of personal guidance concerning big decisions should be the same as that of prophecy:
Is it in agreement with the Bible's instruction?
Is it consistent with the nature of God?
Is it consistent with the way God has wired and gifted you?
What is the fruit—check the projected outcome of your decision?
Do wise and mature Christian leaders around your life confirm your guidance?
Avoiding Pitfalls when it comes to Personal Guidance
'But the wisdom that comes from heaven is first of all pure; then peace-loving, considerate, submissive, full of mercy and good fruit, impartial and sincere.'James 3:17
Faith and Wisdom need to work Together.
God has given us minds to consider and process decisions. We need the wisdom that comes from consideration by ourselves and others. As Prophet David McCracken says, 'Hear clearly. Plan wisely. Obey boldly.'
Timing
However clearly personal guidance from God comes to you, it is important not to forget that there are always variables. And a big one is timing. Does the direction relate to right now, or to a time in the future? Does it relate to a small window of time, or is it relating to long term?
I made a mistake once when God spoke to me clearly about taking on a certain ministry role. I made the error of assuming that His guidance related to long term, when the role was transitional. This resulted in unnecessary personal pain.
You may hear God speak something to you but the timing is not yet. I recommend recording what He has said, along with your response, in a journal.
Personal Guidance Involving Other People
Something to watch out for is if you believe God has spoken to you about something, but the outcome is dependent upon the decisions and actions of others. Examples of this include promotion, vocationally or in ministry, or direction about a relationship such as marriage.
If your perceived personal guidance relates to a specific person or situation, hold onto it lightly. Consider your guidance unconfirmed until the person responds accordingly.
In the practice of personal prophecy, we have a saying, 'No dates, no mates!' In other words, don't apply specific timelines, or prophesy concerning marriage relationships. I personally believe this guideline should be applied to personal guidance as well. If you sense God is saying something strongly in this area, I recommend that for your own safety and that of others, you take it to a leader or someone who you can be accountable to. [2]
Unity
'But the wisdom that comes from heaven is… peace-loving, considerate' (James 3:17)
Following through on your perceived guidance should not result in division—this is especially true of church life [3] or in a marriage relationship.
If your spouse is not in agreement with personal guidance you have received, this should be an orange flashing light warning that something is amiss! It may be a timing issue that will try your faith until it is resolved.
Leadership and Advice
'For lack of guidance a nation falls, but victory is won through many advisers.' Prov 11:14
We need to understand that we are not infallible, and we do not stand alone. God has created us to be interdependent upon one another. [4]
Remember that I am talking about big decisions here—not the small daily ones!
The aspect of accountability is so vital that I will spend the next post discussing it.
Don't Hold on too Tight to Personal Guidance
Don't hold on to personal guidance too tightly, or be specific or dogmatic about it—be willing to release it or allow it to be clarified as time goes on.
If you believe you have received instruction from God, or a vision from Him for your life, do not view it as though it is a target bulls-eye that you have hit directly centre. That is a sure way to be disappointed! Remember the stories of Joseph, and David?
Most often, the journey of following God is like the flow of a river. People in scripture who followed the call of God experienced opposition and change, but in spite of these things moved towards their destiny as they kept their hearts right. We need to trust in the sovereignty of God.
Desire of our Hearts
'Take delight in the LORD and he will give you the desires of your heart.' (Ps 37:4)
It's important to distinguish between what our God-given heart desires are, as opposed to desires that are sourced from weakness. Wrong desires can result when we have a deficit in our lives where we are not fully established in God's love.—this is especially true of desires relating to relationships.
Confusion in Personal Guidance
Watch out for confusion. It can also be a sign that the personal guidance is not clear enough for you to act upon—for example the timing may not be right. However, confusion may also be a sign of spiritual warfare.[5]
God's Grace for our Mistakes
Many years ago, my husband and I made a business decision based upon what we believed was personal guidance from God. Upon review, we missed some practical steps of wisdom and moved too quickly.
When we do make the wrong decisions based upon our interpretation of what God has communicated to us, all is not lost. His grace and mercy prevails. God uses these times to teach us and grow us.
In our case, although we lost a lot of money and learned some hard lessons, our Father delivered us miraculously when we realised, repented and cried out to Him for help. We also emerged stronger and wiser.
The Power of Obedience
Personal guidance is powerful. Like Abraham's response to God's call to go to Canaan, decisions that we make in the will of God have the power to positively impact not only our own lives, but to have a ripple effect that can affect those around us, our families and generations to come.
I recommend that this post should be read in conjunction with next week's one: Do You Have A Ministry Call?
---
Notes:
[1] As I have pointed out in the following post, the Holy Spirit has many creative ways of speaking to us:
How to Recover The Wonder Of Hearing God's Voice
[2] See next week's post on The Power of Accountability for Personal Guidance
[3] I have personally made mistakes in the area of division in church life. See my book, Prophetic People in a Changing Church
[4] Not Word Perfect: Understanding How Prophecy Works In The Church Today
[5] See the following post: 12 Signs Of Spiritual Warfare
---
Related Posts:
That Closed Door Could be a Heavenly Redirection
---
© Helen Calder 2011 Enliven Blog