Are you looking for resources to help you develop your gifts of prophecy or prayer?
I am thrilled to announce that all four of my books are now available in e-book format. Here is a synopsis of each of them, or you can review and purchase them on the e-book sales page:
---
HOW TO BE A SUPERNATURAL CHRISTIAN IN YOUR EVERYDAY WORLD
$5.95 e-Book*
A step-by-step guide to prophetic evangelism that you can apply every day.
Have you ever dreamed of miracles taking place as you prayed in your home, neighbourhood, school or workplace?
Have you wondered whether God can use you to pray for healing or bring a prophetic message to someone who is not a Christian?
Do you desire to live a supernatural Christian life — one where Jesus is the only explanation for what takes place—in your ordinary, daily world?
---
PROPHETIC PEOPLE IN A CHANGING CHURCH
$4.95 e-Book*
Have changes in church life impacted upon your personal priorities, relationships and ministry dreams?
Are you, or others around you, experiencing discouragement, or have you been hurt in church life?
Are you wondering how your prophetic or prayer gifts can be used in your current church setting?
---
GROW YOUR PROPHETIC AND PRAYER GIFTS
$5.95 e-Book*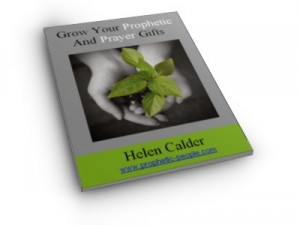 Would you like to develop your spiritual gifts of prophecy, intercession, miracles, word of knowledge, discernment, deliverance or healing?
Have you ever dreamed that you could prophesy? Or pray for the sick and see them healed?
The desires of your heart are the first clue to the gift and ministry calling that God has placed in your life.
In 'Grow Your Prophetic And Prayer Gifts', you will discover…
---
PRAY FOR THE LOST: Impact The Eternal Destiny Of Those You Love Through Prayer
$5.95 e-Book*
Do you have loved ones whose salvation you are concerned about? Discover how your prayers have power.
This book includes the following helpful tools:
**A worksheet to help you pray strategically for the person on your heart
**A powerful sample prayer you can personalise.
In 'Pray For The Lost: Impact the Eternal Destiny Of Those You Love Through Prayer', you will learn…(More details …)
---
*All prices are in Australian Dollars (AUD).
Check the e-books page for the complete list of e-book s available.
© Helen Calder    Enliven Blog