There are times when our spiritual gifts are going to take us to some painful places.
Through discernment, we see something dark and demonic at work in a situation
God has shown us His prophetic intention—but we are currently faced with the very opposite of what He has said
In our prophetic prayer, the Holy Spirit takes us behind the scenes and we are confronted with a need to pray for
The Holy Spirit took Ezekiel to a valley full of dry bones, it was a bleak and painful environment.
And yet that was the very place he was positioned to participate with God in a resurrection miracle.
---
The Answer is in the Secret Place
God did not just give Ezekiel a glimpse of that valley of dry bones. We read that He actually led Ezekiel back and forth amongst them! (Ezek 1:2)
Only after Ezekiel was thoroughly acquainted with the painful reality, and the impossibility, did God ask him a question:
"Son of man, can these bones live?" Ezekiel answered, "Sovereign Lord, you alone know." (Ezek 1:3)
In the physical realm, Ezekiel was looking at something impossible. But he knew that the answer was located in the spiritual realm—in the mind and intention of God.
The answer was in the realm of mystery, hidden in the secret place.
---
It's Time to Prophesy to the Bones!
There are things that God wants to reveal to you, and accomplish through you. And in order for that to happen, He is allowing you to be confronted with a difficulty.
It may be painful
There may be people who are far from where God wants them to be
Perhaps you are faced with a barren environment or a problem that is impossible to solve
If you are positioned in a place where what you are discerning is painful, take time with your loving Father, to listen to Him.
The answer to the impossibility you face exists, but it is in the realm of mystery. However, you can discern it through your intimate relationship with God.
God spoke to Ezekiel and said, "Prophesy to these bones and say to them, 'Dry bones, hear the word of the Lord!" (Ezek 37:4, NIV)
When Ezekiel obeyed God and began to prophesy, those bones joined together, and became covered in flesh. When Ezekiel called on the breath, resurrection life entered those bodies and they arose, a mighty army.
The easiest thing to do, when you are confronted with dry bones, with a barren situation, is to focus on, and talk about the problem.
But remember, your God is a Redeemer. He is God of the turn-around!
Today, take some time to hear your Father's intention. Hear the life-giving words that are on the heart of God.
And then, speak in agreement with what He is speaking. Proclaim His whispered words of life. It's time to prophesy to the bones!
Through your life-giving words in agreement with His, you will see a miracle of transformation take place.
---
Prayer
'Father, in the midst of what I see, I turn my heart and my thoughts to you. Only you know the answer to the problem I am facing right now. I come to you in the secret place, to hear your intention and to partner with you. Jesus, You are the Resurrection and the Life.
Now, I choose to prophesy life. I choose to speak a word of life over this situation today. Darkness, be turned to light! 'Dry bones' hear the word of the Lord! I declare transformation, according to God's promise. Nothing is impossible for my God! In Jesus' Name, amen.
---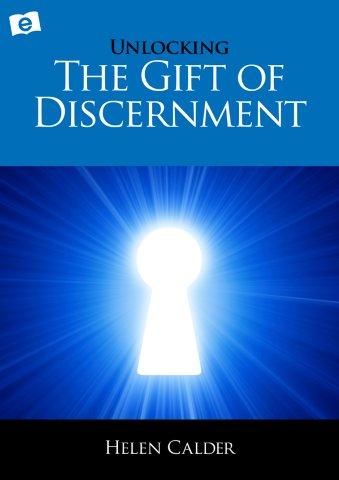 The gift of discernment of spirits is a powerful weapon in times of spiritual warfare, can shift atmospheres, and is of great assistance when ministering freedom to individuals. And yet many who have the gift of discernment have difficulty knowing what to do with what they are feeling or sensing.
Recently updated, 'Unlocking The Gift Of Discernment' incorporates wisdom from Enliven Blog as well as additional valuable material on how to be protected as a discerner in times of spiritual warfare.

View 'Unlocking The Gift Of Discernment' in our e-store here
Note: All transactions are secure using PayPal and we do not pass your information on to third parties. Our store will convert to your currency.
---
Prophetic School Update
This week, I've uploaded a 10-page PDF questionnaire, with further study and journalling questions, to help students discover which of the 11 types of prophetic ministry you are gifted in. We ask the question, 'What can I do next to develop this gift?'
Our self-paced, video lecture school is a great way to develop your understanding and practice of prophetic ministry. The school also includes a series of lectures on the topic of discernment, along with a master class on prophetic warnings. I welcome you to view the Prophetic School here.
---
© 2017 Helen Calder Enliven Blog – Prophetic Teaching