To all who hunger or feel weary, God extends an invitation, declaring, "I have a worship appointment with you!"
It's everything you long for—and it's the purpose for which God created you.
And the Lord wants you to know, that you have mountaintop access to His presence.
---
What Does a Mountaintop Experience Mean?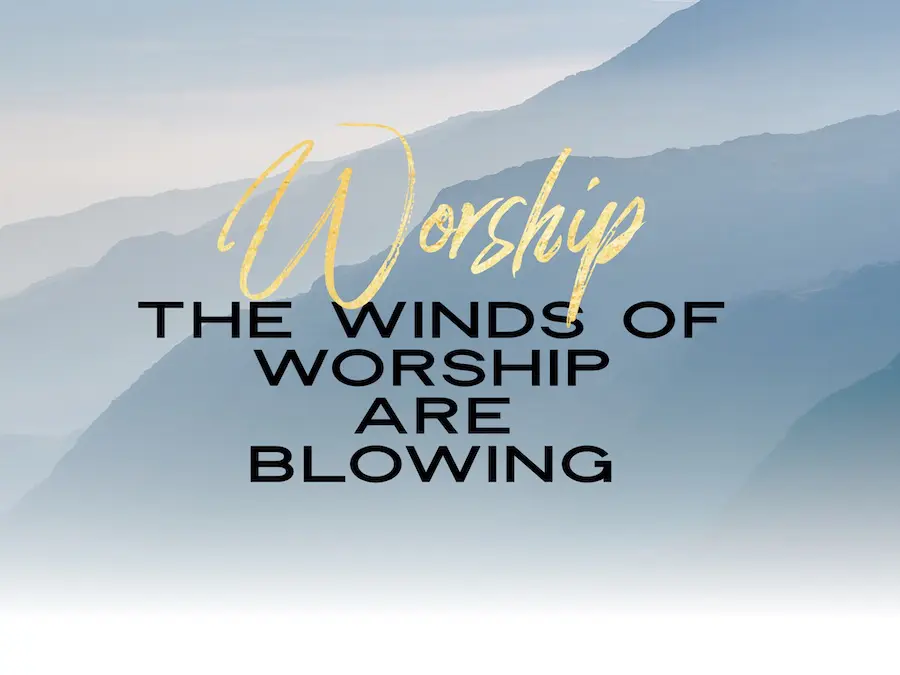 A mountaintop speaks prophetically of a place of encounter—of glory, hearing God's voice, and worship.
It also represents holiness and separation.
The psalmist writes, "How great is the Lord, how deserving of praise, in the city of our God, which sits on his holy mountain…" (Ps 48:1 NLT)
In the world, when people speak of a mountaintop experience, they typically mean happiness or achievement.
Whereas in the Kingdom of God, a mountaintop is not about elation, it's about elevation—proximity to God.
---
"I Will Show You the Mountain"
This resonates with us because it speaks to our inheritance; we are born to live in the high places. The Spirit draws us closer to God and quenches a thirst that only He can satisfy.
Worship being linked with a mountain is a theme that runs throughout Scripture.
One day, God speaks to Abraham, saying "Take your son, your only son—yes, Isaac, whom you love so much—and go to the land of Moriah. Go and sacrifice him as a burnt offering on one of the mountains, which I will show you." (Gen 22:2 NLT)
Unaware that his actions foreshadow Jesus' sacrifice, Abraham moves forward.
All he knows is that he must obey God and that whatever happens, he will return with Isaac alive (Heb 11:19).
---
"We will Worship"
As Abraham draws near to his destination, he looks up and sees the mountain God has spoken of.
He instructs the servants to remain with the donkeys.
"The boy and I will travel a little farther. We will worship there and then we will come right back."
This is the first mention of worship in the Bible.
And Abraham lays the wood for the sacrifice on his son's shoulders, for the final part of the journey.
Abraham did not have to sacrifice his son Isaac that day, for God intervened, providing a ram in his place.
Then, Abraham named that place, "Jehovah Jireh"—meaning, the Lord will provide.
So, the proverb was born, "On the mountain of the Lord it will be provided." (Gen 22:14)
---
The Worship Pilgrimage
Some psalms speak of the delight of pilgrimage, on the way to worship. For example, the psalms of ascent are Psalms 120-134.
To worship God in the Old Testament, people had to visit the place designated for worship.
The temple was set in a high and holy place, with steps to climb.
David wrote,
"Who may climb the mountain of the Lord? Who may stand in his holy place?" (Psalms 24:3 NLT)
In the Gospels, Jesus took Peter, James, and John to a mountaintop, where He was transfigured before them.
They saw Jesus in all His glory, and they heard the voice of the Father.
And they fell upon their faces before God. [1]
---
A Blood-Washed Pathway
Sometimes, when we walk through dark places, we may wonder how we will be able to worship again.
The enemy insists, "You must climb out of this dark place before you are worthy or able to worship."
But that's a lie because Jesus has already taken the climb for us.
As He set out on the pathway to Calvary, the Romans whipped Jesus and pressed a crown of thorns upon His head.
They forced Him to carry His cross—then commandeered Simon of Cyrene, a passer-by, to help.
As He went, the Savior's blood marked His path.
Yet, Jesus continued onward and upward, compelled by love.
---
The New Era of Worship
Then, when Jesus breathed His last, the temple veil was torn in two.
Once and for all, the sacrifice was complete and the separation was over.
From that moment on, what Jesus spoke to the Samaritan woman at the well was fulfilled:
A new era of worship is here:
"The time is coming when it will no longer matter whether you worship the Father on this mountain, nor in Jerusalem…the time is coming—indeed it's here now—when true worshipers will worship the Father in spirit and truth." (John 4:21b,23a, NLT)
Now, we have complete access to God's presence; mountaintop access!
---
A Red Carpet Covering
Know that God has redeemed your pathway!
The Bible says, "He has removed our sins as far from us as the east is from the west." (Psalms 103:12 NLT)
It's like a red carpet covering your path, extending not just into your history but also far into your future.
Redemption is complete.
As the writer of Hebrews says,
"…you have come to Mount Zion, to the city of the living God, the heavenly Jerusalem, and to countless thousands of angels in a joyful gathering.
You have come to the assembly of God's firstborn children, whose names are written in heaven." (Hebrews 12:22 NLT)
---
Already on the Mountaintop
One day, I asked a theologian what tense the words "you have come" in this passage are, in the original Greek.
He replied, "past perfect tense"—meaning it was completed in the past. In other words, it speaks of Christ's finished work.
We are already on the mountain with God because Jesus took every step for us, to pay the price with His shed blood. (Heb 12:22-24)
And we are already in the heavenly place of worship, although we will only know the full realization of it in eternity.
---
The Winds of Worship are Blowing
Right now, the mountain breezes are blowing—the winds of worship, the atmosphere of Heaven.
It is the breath of the Holy Spirit, awakening and reviving us.
As the wind touches you, a sudden awareness dawns that you're in the holiest place with God.
Your worship transitions to wonder as you realize, "Jesus is right here!"
And what you thought was a challenging or even a low place, turns out to be the highest place of all.
---
Notes
[1] Transfiguration references: Matt 17:1-8, Mark 9:2-8, Luke 8:28-36
---
Leave a Comment
Can you relate to feeling a fresh wind of worship recently? Does this stir a hunger in you? I'd love to hear from you, so leave a comment or prayer request in the box below.
---
Related Posts:
---
Gain Confidence in Your Gifts and Ministry ~ Online Courses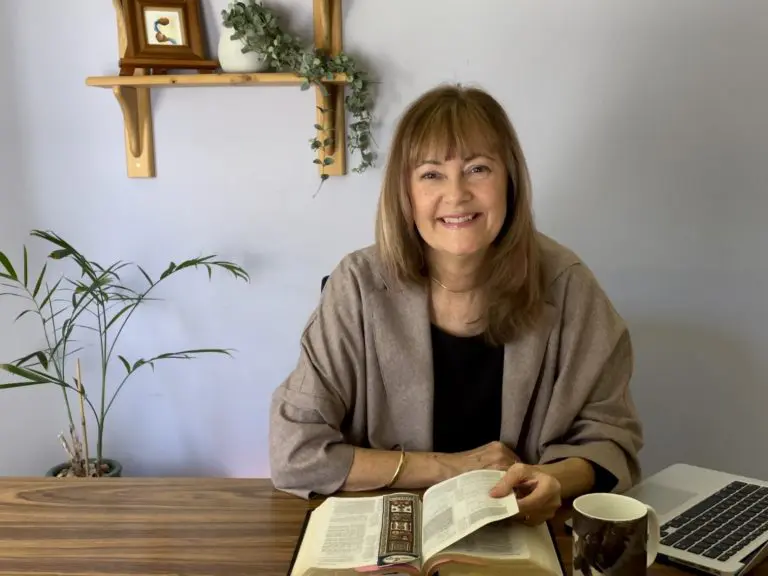 Would you like to be equipped and gain confidence in your gift and ministry?
Right now, you can access some video courses or libraries—for little more than the cost of a book!
Plus, with every resource purchase, you help support our ministry.
This 30% discount is available only until 30th November 2023.
Here is the complete list with discounted prices:
Alternatively, you can view all courses here.
Note: Prices are listed in USD – and will convert to your currency. All transactions are secure and we do not pass your information on to third parties.
---
How you can contribute to the ministry of Enliven Blog
Partner donation page for donation options and ministry information
PayPal.Me/EnlivenBlog for a simple way to give
---
© 2023 Helen Calder, Enliven Blog
Enliven Ministries: Prophetic ministry for a revival generation