A Key to Praying with Confidence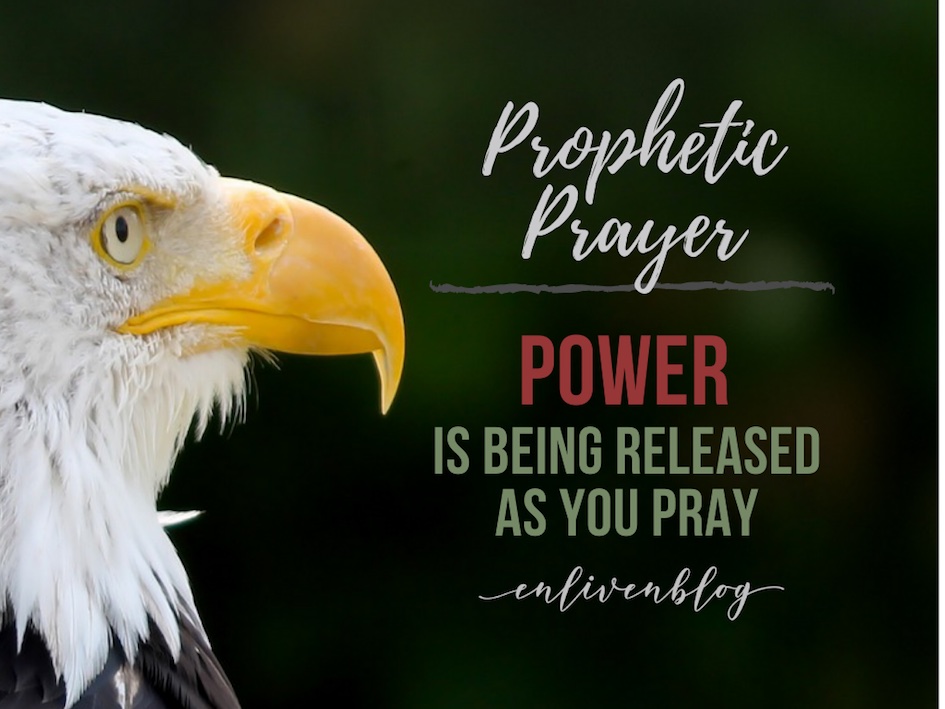 Have you ever felt as though you'd love to pray confidently about a situation—but you don't know where to start?
John wrote, "Now this is the confidence that we have in Him, that if we ask anything according to His will, He hears us. And if we know that He hears us, whatever we ask, we know that we have the petitions that we have asked of Him." (1 John 5:14-15 NKJV)
Prophetic prayer is a gift from God. It is also one of the most powerful ways we can partner with God for a breakthrough! That's because prophetic prayer is based on God's say-so—His "now" word.
---
8 Ways to Use Prophetic Prayer for Breakthrough
Here are 8 ways to use prophetic prayer for breakthrough.
It is not an exhaustive list, of course, for the Holy Spirit can lead you in many ways.
And this describes the power of an intimate relationship with God—for every encounter with Him is unique.
1. Conversational Prayer
Conversation with God is the birthplace of prophecy—and is also the launching place for any breakthrough.
We see this over and over again in the Bible!
This is because we learn about what our Father wants to do—and how to join with Him—in the place of prayer.
Why is it so important to God? Because He has created us to have an intimate relationship with Him.
This is what happened with a disciple called Ananias, in Acts chapter 9. God spoke to Ananias in a vision and told him to go and see Saul of Tarsus.
So, he had a conversation with God and then set out to obey God's instructions. As a result, the man who would become the Apostle Paul was healed and baptized. (Acts 9:10-16)
---
2. Praying the Scripture
Of course, we know that all of Scripture is powerful. But at times the Holy Spirit will point to a verse, story, passage, or book that is prophetic to our situation now! This is what happened when Daniel recognized that one of Jeremiah's prophecies related to the current time.
"During the first year of his [Darius's] reign, I, Daniel, learned from reading the word of the LORD, as revealed to Jeremiah the prophet, that Jerusalem must lie desolate for seventy years. So I turned to the Lord God and pleaded with him in prayer and fasting…" (Dan 9:2-3a, NLT)
So, Daniel used Jeremiah's prophecy to pray, repent, and remind God of His mercy and promises.
And God responded by sending an angel and giving Daniel insight from the throne!
When the Holy Spirit highlights a word from THE word, that Scripture is extremely powerful in prayer.
For the word (logos) of God is living and powerful, and sharper than any two-edged sword…" (Heb 4:12a, NKJV)
"And take the helmet of salvation and the sword of the Spirit., which is the word (rhema

) of God; praying always with all prayer and supplication in the Spirit…" (Eph 6:17, 18 NKJV)
Speaking God's Word back to Him or declaring it over our circumstances when it is a "now" word is a powerful power key for breakthrough!
---
3. Prophetic Praise and Thanksgiving
"Let the high praises of God be in their mouth, and a two-edged sword in their hand" (Psalm 149:6, NKJV)
There is a powerful act, you can only do as you stand in the face of an impossibility. [1]
And also, it is an opportunity that you have in the trial, that you will not have once your breakthrough has arrived!
You can find a well-known example of prophetic praise in the story of Jehoshaphat:
"After consulting the people, the king appointed singers to walk ahead of the army, singing to the Lord and praising him for his holy splendor. This is what they sang:
"Give thanks to the Lord; his faithful love endures forever!" (2 Chron 20:21, NKJV)
So, Jehoshaphat sent the choir out in front of the army, to praise and thank God.
And their enemies turned on each other—the battle was won without a fight.
Today, be assured that your prophetic praise is powerful! [2]
---
4. Praying Over Prophetic Words and the Promises of God
The prophet Elijah prophesied to King Ahab that the drought would be broken immediately by rain. But he didn't stop there.
We see him immediately birthing that prophetic message in prayer (1 Kings 18).
As James says:
"Elijah was a man just like us. He prayed earnestly that it would not rain, and it did not rain on the land for three and a half years. Again he prayed, and the heavens gave rain, and the earth produced its crops." James 5:17-18
Elijah understood the need to pray, even though his prophecy was powerful!
Then, as the prophecy and prayer were combined, ignition took place. God's power was released to fulfill His Word.
So, praying over prophecies is powerful—especially when it is God's time to act! And through prophetic prayer, you can give birth to the promises of God. [3]
---
5. Praying in Response to Leaders' Requests
In Acts chapter 4, Peter and John bring a report to the church and the people turn to God in united prayer.
As a result, the Holy Spirit shakes the place and God's people are filled with boldness. The effects of that prayer meeting are felt all over the city!
It's a reminder that our leaders (and those of us who are leaders) hear from God in their capacity of leadership. They have insight into where the Holy Spirit is leading the church, as well as into specific situations. When they share prayer requests, our prayer of agreement is powerful! (Matt 18:19)
So let's not underestimate the power of churchwide prayer, for out of these prophetic moments great testimonies will overflow.
And Jesus will receive the glory.
---
6. Watching Prayer
Jesus said to those questioning the miracles He did, "I tell you the truth, the Son can do nothing by himself. He does only what he sees the Father doing. Whatever the Father does, the Son also does." (John 5:19, NLT)
So as we "watch" in prayer, we are looking to see what the Father is doing. We are seeking prophetic insight!
"Watching" also speaks of being alert and on the lookout.
As the prophet, Habakkuk wrote:
"I will stand my watch and set myself on the rampart, and watch to see what He will say to me, and what I will answer when I am corrected." (Habakkuk 2:1, NKJV)
This is a reminder that one of the ways the Holy Spirit communicates is through pictures and visions.
And perhaps the Holy Spirit is speaking to you in a dream, or a simple picture. Even holding a view of God's intended outcome in your mind's eye as you pray is powerful!
---
7. Praying the (God-Breathed) Desires of Your Heart
"Delight yourself also in the Lord, and He shall give you the desires of your heart." (Psalm 37:4, NKJV)
The prophetic prayer that breaks through, does not need to be eloquent. For sometimes, it is simply holding a desire in your heart before God.
Hannah cried out to God in the temple, that He would give her a much-longed-for son. It was a prophetic prayer because she committed to surrender her firstborn to serve God. This child would become the prophet, Samuel. (See 1 Samuel, chapters 1-3)
This desire that gives birth to God's promises is not only a desire from our own soul but a prophetic desire (and sometimes, as in Hannah's case, it will be both). [4]
Such a desire is God-breathed. It is sourced in our delight of God.
---
8. Trusting the Holy Spirit to Direct You as You Pray
"Prophetic" simply means that the Holy Spirit is giving you some insight into what God wants to do. (John 16:13)
This insight may have been given to you previously (such as a promise or prophecy).
But God also wants to give you powerful insights as you pray!
So, one of the most powerful things we can do is simply express our dependence upon the Holy Spirit, to lead us as we pray.
And then, to proceed by faith! The ability to pray in the Spirit is available to each one of us.
"Likewise the Spirit also helps in our weaknesses. For we do not know what we should pray for as we ought, but the Spirit Himself makes intercession for us with groanings which cannot be uttered. Now He who searches the hearts knows what the mind of the Spirit is, because He makes intercession for the saints according to the will of God." (Rom 8:26-27, NKJV)
---
Notes:
[1] I write about this (and share part of our story) in this post: One Thing You Can Do Before Your Prophecy is Fulfilled
[2] See my post, 4 Benefits of Prophetic Thanksgiving and Praise
[3] I write more about this in the post, Is it Time to Birth That Prophetic Word in Prayer?
[4] I teach on the special considerations that relate to emotional guidance (e.g. relationships) in the "Prophetic Guidance" class on the Enliven Prophetic School.
---
Leave a Comment
Which of these types of prophetic prayer are you most familiar with? Are there any that you believe God is stirring you to use in your situation right now? It may be a way to pray that you haven't thought of before! Let me know in the comments box below.
---
Related Posts
5 Benefits and Types of Prophetic Prayer
The Tipping Point of Prayer: God's Answer is On the Way
---
Help for Prayer Warriors: Overcome Spiritual Dryness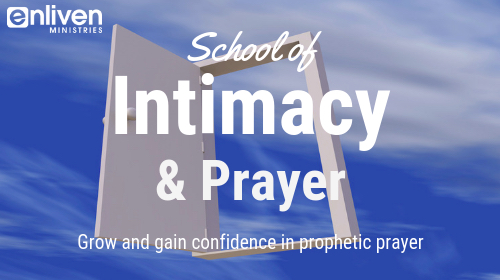 If you have felt dry or depleted in your prayer life lately, the lessons in my Prophetic Prayer School will be of benefit to you.
You will find these in the class, "How to Prevent and Recover from Dryness in Prayer":
Causes of Dryness and Depletion in the Intercessor
Ten Keys to Being Replenished as an Intercessor
Receiving Prayer: How to Stay Filled with the Holy Spirit Through Soaking Prayer
This impacted me personally, and I'm sure it will benefit many of you! I warmly invite you to join me in the Enliven School of Prophetic Prayer
For a short period of time, while the Prayer School is under construction, I'm bringing the full price down to $19.95 USD.
Currently on the Enliven School of Prophetic Prayer are 41 video lessons (complete in your own time), along with PDF transcripts, exercises, and bonus eBooks.
Alternatively, you can view all online courses, including the Prophetic School here.
---
© 2021 Helen Calder, Enliven Blog
Enliven Ministries: In the David McCracken Ministries family