Has God been speaking to you about provision, spiritual wells, or even re-digging wells of revival?
The Bible has good news for those who are dry, weary, or desperate; for those who are in need of provision!
And, for all who long for the move of the Holy Spirit.
Right here, right now—under your feet—there is a fountain; a spring of water, ready to burst forth.
The Prophetic Meaning of Wells
8 Prophetic Insights About Wells & Re-Digging Wells
"Wells of water" can speak of access and supply, and much more!
This week, I've been reflecting on the prophetic meaning and significance of wells in the Bible.
1. Wells Represent Supply and Provision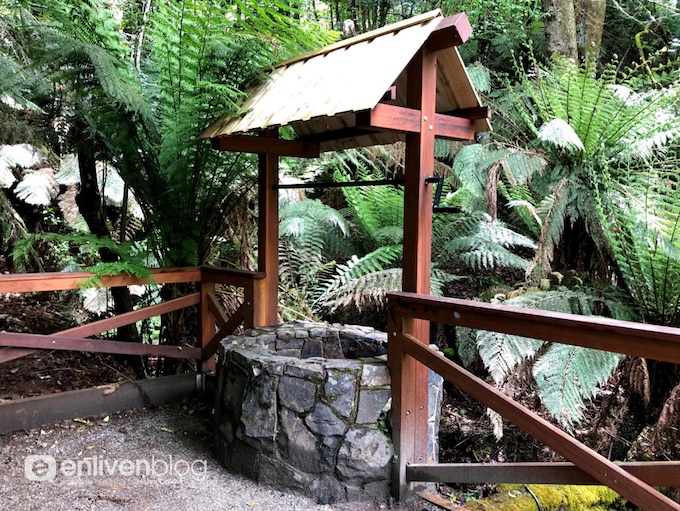 When Israel traveled to a place where God had miraculously provided water in the past, they sang, "Spring up, O well! All of you sing to it…" (see Numbers 21:16-17) [1]
God's people recognized that He was the One who had provided the water before and that He would do so again.
A well represents an opportunity!
A well may appear small in size—yet, it is connected to a vast underground supply. [2]
Today, know that your Father has already provided for your needs!
He is revealing new wells of supply to you.
---
2. Wells Speak of Encounters with God
a. Grace Encounters
One day, God found Hagar at a spring and instructed her to return home. Pregnant and alone, she had fled from Sarah's mistreatment of her.
After Hagar's personal encounter with God, that location was named, "Well of the One who lives and sees me!" (Gen 16:13-14)
No one is beyond the Father's reach! God is ministering to the hurting and abused.
And as you pray, the Holy Spirit is positioning your loved ones. In a moment of need, they will cry out and see God, who loves them, moving on their behalf.
b. Worship Encounters
Some wells in Scripture were places of encounter with God!
When Isaac arrived at Beersheba (meaning "well of the oath"), the first thing he did was build an altar.
He worshipped first before his people pitched the tent and dug a well (Gen 26:25). [3]
When you worship, you acknowledge that God is the source of your supply.  You are giving honor to Him. You are positioning your "well" to become a place of encounter, for generations to come.
c. Prophetic Encounters
Years later, Isaac's son Jacob visited Beersheba, where he worshipped and offered sacrifices to God. There, he had a prophetic encounter; "visions of the night" where God spoke to him of his destiny! (Gen 46:1-4) [4]
---
3. The Bible Speaks of Wells of Salvation
The prophet Isaiah wrote, "Therefore with joy you will draw water from the wells of salvation." (Isaiah 12:3, NKJV)
The Hebrew word translated "wells" here, also means fountains (Strong's H4599)
Jesus met a Samaritan woman at a well. And from that grace encounter, an entire city was brought to faith in Christ! He said to her,
"…whoever drinks of the water that I shall give him will never thirst. But the water that I shall give him will become in him a fountain [well] of water springing up into everlasting life." (John 4:14, NKJV)
If this resonates with you, reach out in faith today.
Fountains are being released!
In our generation, new wells are breaking open—ways and means of reaching people with the Gospel of Jesus Christ!
These wells of salvation will result in great joy on the earth, for the thirsty will come and find the water of life (Is 55:1)
---
4. Wells May be From Past Generations
Isaac took his family on a journey in the land, and along the way, his servants re-dug the wells of his father Abraham. He called them by the same names his father had! (Gen 26:18)
A well that has been in use before—even when it has been stopped up—can be accessed again.
Deep underground, a supply of water continues to exist.
Is the Holy Spirit speaking to you about re-digging a well?
That which has been abundant before, in past generations, is being revealed again.
It may be locational; it may be vocational.
Perhaps God has been speaking to you about re-digging wells of revival.
Where the water of the Spirit once flowed; where His power once gushed, you will see Him move again.
God is Healing the Waters
But what if you cannot identify generational (or regional) "wells" that are life-giving?
What if, instead, there has been bitterness, poverty or barrenness, or cycles of shame?
God's Word has the answer—for He is a Redeemer who turns bitter waters into sweet (2 Kings 2:19-22, Exodus 15:23-25).
Your testimony will be, "God has healed the wells of generations!"
The story changes here!
In your family, in your location, now! A fountain of life is bursting forth.
---
5. Wells can Represent the Holy Spirit
Wells represent God Himself—He calls Himself the "Spring of living water".
"…they have abandoned me—the fountain of living water.
And they have dug for themselves cracked cisterns that can hold no water at all!" (Jer 2:13, NLT)
The Holy Spirit is often characterized in the Bible by water, and the move of the Spirit can be seen in the River of Life, a recurring theme throughout Scripture. (Ezek 47)
A well that is located at an underground spring also represents the Holy Spirit.
Jesus spoke of salvation being "the well of water springing up into eternal life" (John 4:14).
The Greek word for well, pege (Strong's G4077), meaning "a well fed by a spring", and is also translated fountain.
Jesus said,
"Anyone who believes in me may come and drink! For the Scriptures declare, 'Rivers of living water will flow from his heart.'" (John 7:38 NLT)
---
6. Wells are Symbolic of Our Hearts
God created us to worship Him, and He looks to our hearts, to see what is flowing from us.
The Shepherd-King in the Song of Songs sees the maiden as, "…a fountain of gardens, a well of living waters, and streams from Lebanon." (Song of Songs, 4:15, NKJV)
Our hearts and spirits can be wells, where the Holy Spirit resides and flows powerfully from us (John 7:37-38)
The writer of the Proverbs exhorts us, "Keep your heart with all diligence, for out of it spring the issues of life" (Proverbs 4:23, NKJV)
Jesus said that what we speak comes out of the overflow of our heart (Luke 6:45)
Likewise, James warns us, "Does a spring send forth fresh water and bitter from the same opening?" (James 3:11, NKJV)
May we be so in love with Jesus, that our hearts will be given over to worship.
That from our hearts—through our mouths—the nature of God will be seen, and our every communication will be life-giving.
---
7. Wells are Places of Divine Appointments
Wells in the Bible were regularly a location of Divine appointments and answers to prayer.
As the story of Hagar shows us, this is true even in times of extremity and need.
When Moses fled from Pharaoh, he arrived at a well at Midian. There, he met the daughters of a Midianite priest (Exodus 2). One of these women—Zipporah—became his wife. This land would be his home for the next forty years of his life and prepare him for his future leadership of Israel.
Isaac's servant met his master's future wife, Rebekah at a well! (Gen 24:15)
Wells speak of Divine setups for provision and opportunity.
Not only does God provide the resources you need—but He is a God of relationship, who will bring people into your life at strategic times.
You can trust in God. For your Father is faithful and has a Divine appointment for you!
---
8. Wells Invite Us to Co-Labor with God
A river flows over the land and its water is freely available to those who reach it.
However, a well requires labor to access it.
It needs to be dug; it requires the proper equipment.
In ancient days, a bucket system was used to draw up water. And today, a pump and modern technology is used. One thing has never changed; establishing a well requires labor and materials.
It's a picture that God will call on you to partner with Him.
Remember, your Father has abundant resources:
You can be confident that if God has shown you a "well", He has set aside every means you need, to access that spring of provision
All the wisdom, strategy, and strength you need, is available through prayer (James 1:5)
Wells, Gifts, and Inheritance
God's covenant promise to His people was that He would bring them into a land that had wells already dug for them, and harvests already planted! (Deut 6:11)
What an amazing truth!
There are times to work with God—and there are times to simply receive the inheritance He has given to us.
Today, the Holy Spirit is releasing passion and energy to God's people who have become weary.
Perhaps, it is time for you to say by faith:
"This is His appointed place for me. Right here is the location of His supply, under my feet. This is my God-given opportunity!
Right now, I receive His grace! Now, I celebrate the well of the Lord that is right here, right now.
For my God never changes."
---
Notes:
[1] See "How Your Prophetic Song can Release the Power of God" for more on this
[2] I talk about the geography of groundwater and its importance on the earth today in this post: "How to Dig a Well and Make Room for God to Move"
[3] This echoes Abraham's actions, at Beersheba earlier in Genesis 21: 22-33.
[4] For inspiring thoughts from Isaac's journey relating to wells, see this article: Second Wind: The Power to Keep Going
---
Leave a Comment
Has God been speaking to you about wells, or re-digging the wells? Which of the insights do you most identify with? I'd love to hear from you, so leave a comment below.
---
Study Online: Classes to Help You Growing in Prophecy
Would you like clear and easy-to-understand, Biblical teaching on the prophetic gift and ministry?
Do you need some straightforward keys to get you on track as you learn and develop in prophecy?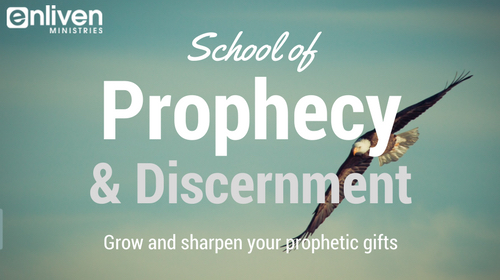 The best mentoring and teaching I can give you is now rolled into this one place, on the Enliven School of Prophecy and Discernment.
Classes include: How to Hear God's Voice, How to Begin and Grow in Prophecy, The Character of the Prophet, The Seer Gift: How to Grow in Pictures and Visions, Prophetic Discernment, Discernment, and Prophetic Warnings, and the Prophetic Guidance Master Class.
You can view and sign up for my self-paced video lecture series in the Enliven Prophetic School here. Choose between a small monthly subscription or a one-off payment with no expiry date.
---
© 2020 Helen Calder, Enliven Blog
Enliven Ministries: Prophetic ministry for a revival generation