How are prophecies, or personal promises from God, fulfilled?
Do we always have to wait a long time? And what is our part in the process?
In the Bible, there are times when a prophecy does come to pass, as a powerful "suddenly" from Heaven.
God acts sovereignly.
Heaven invades earth!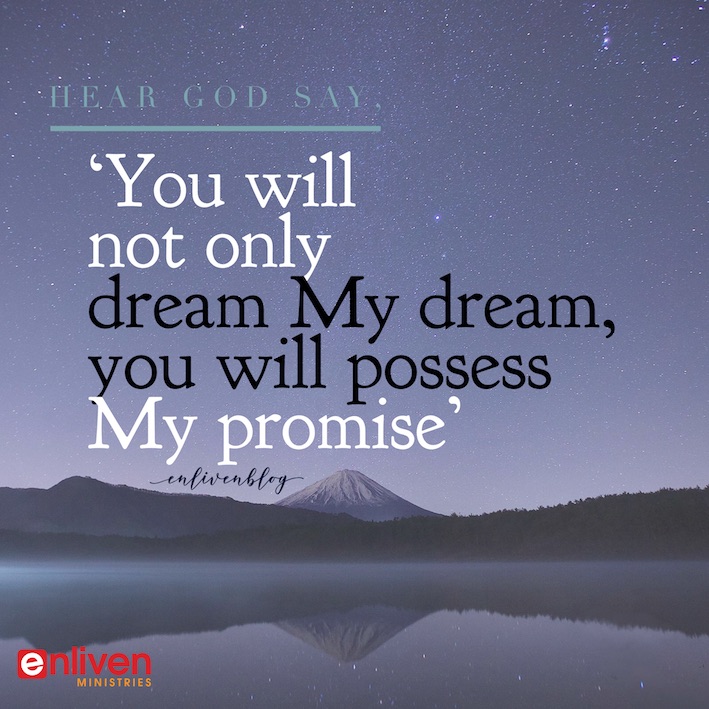 But most often, a destiny promise is not fulfilled immediately.
A prophetic promise from God will usually require us to participate with Him.
Why? He is a God of relationship, Who desires intimacy with us.
And He has raised His children up, to partner with Him in the matter of bringing His Kingdom's reign on earth (Gen 1:28, Matt 6:10).
With that in mind, here are five keys to partnering with God for the fulfillment of your prophecy:
---
5 Keys to your Prophecy Being Fulfilled
1. Give God Your 'Yes!'
"Blessed is she who believed, for there will be a fulfillment of those things which were told her from the Lord." (Luke 1:45, NKJV)
There are many ways God speaks to us about His plans for the future. Your prophecy or prophetic promise could come via:
A personal prophecy
Bible verses or a call Scripture
A prophetic dream you have received
The drawing of your heart towards a sense of your calling or destiny
A prophecy is like a notice of God's intention. It is like an invitation. And he waits for your RSVP—your "Yes!"—to Him.
So, if God is recalling to your mind a promise He has given you, say "Yes!". The Holy Spirit is stirring within you, to thank and praise your Father for that word.
Even if the fulfillment of your prophecy has been delayed
Or seems to have been interrupted
You can be like David. He praised God for the vision of His promise coming to pass, even when the opposite was taking place (Ps 57:9).
You are completely secure in the hands of your loving Father.
---
2. Journey in Relationship with God
A prophecy is like a gift from your Heavenly Father. He says, "This is what I have up ahead for you!"
And then, He offers you His hand
He wants you to journey together with Him towards that promise.
Abraham was known as "the friend of God" (Is 41:8, James 2:23). He went with God on a prophetic journey, even though he did not know where it would take him (Heb 11:8).
It was enough that he was obeying and walking with God.
Abraham discovered that to obey is not duty. It is not drudgery.
It is delight.
To obey is simply to join your Father in the "now" thing He is doing.
He is a God of relationship.
He loves you and longs for intimacy with you.
Just as He did with Joshua and the Israelites at Jericho, God will invite you to take action at certain times.
To labor, and even to fight in His strength.
"By faith the walls of Jericho fell, after the army had marched around them for seven days" (Heb 11:30, NIV)
---
3. Take Jesus' Hand When You Fall
"The Lord makes firm the steps of the one who delights in him; though he may stumble, he will not fall, for the Lord upholds him with his hand." (Psalm 37:23-24, NIV)
Though you make mistakes and mess up, the Lord remains faithful (2 Tim 2:13).
This is the grace of God!
He is a "God of the second chance" (Jonah 3:1).
Jesus called Peter to be His disciple and a leader, but Peter failed.
And in the aftermath of Peter's failure, Jesus lovingly sought out the shattered man and restored him.
So today, repent and turn to Him.
Release regret, and receive grace.
Receive your fresh anointing.
And even when it seems as though the fulfillment of a prophecy is out of reach, know that through Divine acceleration, your Heavenly Father can turn your situation around.
---
4. Journey With Others Who Can Speak Into Your Life
Ruth had Naomi. Joshua had Moses. Moses had Jethro. Elisha had Elijah. Esther had Mordecai.
Timothy had Paul.
We all need wise leaders around us, who can speak into our lives.
In fact, the fulfillment of God's prophetic destiny for us may hinge on a moment of receiving adjustment or direction from a leader God has given to us.
If Esther hadn't listened to Mordecai, she wouldn't have gone before the king to intercede for the Jews.
If Timothy hadn't followed Paul, the personal prophecies given to him would not have been fulfilled.
---
5. Birth your Prophecy Through Prayer
"For all the promises of God in Him are Yes, and in Him Amen, to the glory of God through us." (2 Cor 1:20, NKJV)
Prophecies and promises from God come with a timing attached.
Sometimes God's timing can be like a mystery that unfolds gradually.
It may even seem slow from our human perspective:
"And so after waiting patiently, Abraham received what was promised." (Her 6:15, NIV)
So, ask God for wisdom, and for sensitivity to His timing and seasons.
Then, as the timing of a prophetic promise arrives, there is an important key, to see it fulfilled.
And that key is prayer.
"Elijah was a man just like us. He prayed earnestly that it would not rain, and it did not rain on the land for three and a half years. Again he prayed, and the heavens gave rain, and the earth produced its crops." (James 5:17-18, NIV)
When prophecy and prayer are combined in God's timing, ignition takes place!
God's power is released to fulfill that promise from Him.
---
God is breathing on your prophetic promises. He is calling forth prophecies to life! He is awakening your faith.
He is restoring hope that has been quenched through seasons of hardship and loss.
Hear your Father say, "You will not only dream My dream, you will possess My promise!"
Today, be assured that God is a promise keeper.
He is faithful.
---
Are you concerned about an unfulfilled prophecy? The following post may help:
Prophetic Disappointment: Why is My Prophecy Unfulfilled?
---
5 Ways to Birth Your Prophecy Through Prayer: Now on the Prayer School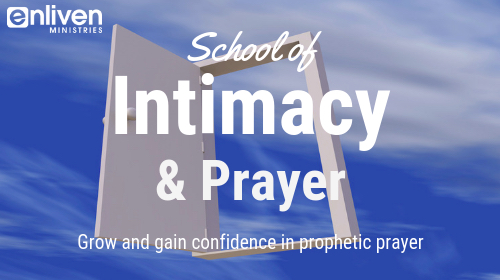 If prophetic prayer is something you would love to learn more about, I have just uploaded 2 teaching videos, along with PDF, on how to birth your prophecy through prayer, to the Enliven School of Intimacy and Prayer
Currently on the Prayer School are self-paced video lessons, along with PDF's on:
Intimacy with the Holy Spirit
Introducing Prophetic Prayer
Praying the Mysteries of Heaven
The Gift and Ministry of Prophetic Intercession
Angels and Encounters
You can find out more or join the School of Intimacy and Prayer here.
---
© 2019 Helen Calder Enliven Blog – Prophetic Teaching
Enliven Ministries: In the David McCracken Ministries family