How do you know if you have a spiritual gift of prophecy?
It is common for people who are in the early stages of developing a prophetic gift to experience uncertainty and questions. If you can relate to this, the following list of signs will encourage you to keep moving forward and develop your gift of prophecy:
8 Signs You May Have a Prophetic Gift
1. You Desire a Close Relationship with God
Prophetic insights from the Holy Spirit, are sourced in an intimate relationship with God—His Presence is where you hear His voice and receive revelation from Him.
So one sign you have a prophetic gift is that you are not satisfied with a shallow relationship—you want to be close to Him.
That is because God has called you to be one who hears the whispers of what is in His heart—to learn what His intention is and pass it on to others. (John 13:23-25)
---
2. You Want to Learn About Prophecy
'Follow the way of love and eagerly desire gifts of the Spirit, especially prophecy.' (1 Cor 14:1).
A hunger or longing for a gift can be from the Holy Spirit, as He is drawing you towards God's purpose for your life.
This is the hidden stage of a gift—where very few people, except those who are close enough to know the desires of your heart, are aware that you have the ability. But God knows—He has placed that desire within you because He is drawing you towards your destiny. 'Take delight in the Lord, and he will give you the desires of your heart' (Psalm 37:4)
---
3. You Tend to Pray Prophetically
A gift of prophecy often shows up in prayer before it manifests in other ways.
You find yourself praying something spontaneously that you hadn't thought of—and you realize the Holy Spirit has led you
You've received feedback when praying for another person or situation, that what you prayed for was exactly what was needed
God has given you knowledge in prayer that you could not know by natural means
Prophetic prayer is powerful—because you are praying according to God's purposes. As 1 John 5:14-15 says, 'This is the confidence we have in approaching God: that if we ask anything according to his will, he hears us. And if we know that he hears us—whatever we ask—we know that we have what we asked of him.'
---
4. You Have Had Confirmation that you Accurately Hear from God
A sign that you have a gift of prophecy is that you build up a track record of hearing from God accurately. For example:
People you have prayed for or shared prophetic encouragement with, have given you feedback that your prophetic insight was spot on
You have found yourself thinking about a Scripture or message—and then your Pastor or another person shared the same one
You have journaled something you believe God is saying—and it has come to pass
Very often these kinds of confirmations are private—this is the Holy Spirit giving you are nudge to explore your prophetic gift further.
---
5. People Have Been Helped by Prophetic Insights You have Shared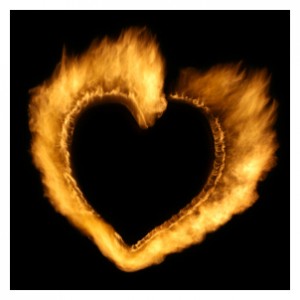 Accuracy alone is not a sign you have a gift—in the Bible, a spiritual gift must be exercised in love and bear good fruit that honors God (1 Cor 13, 14).
The Apostle Paul said, 'the one who prophesies speaks to people for their strengthening, encouraging and comfort… the one who prophesies edifies the church.' (1 Cor 14:3, 4b)
So important questions to ask are:
'Have people been helped, encouraged, strengthened, and comforted by the prophetic insights I have shared?
'Has the church been built up?'
The sign of a prophetic gift is that people are helped and drawn closer to God by what you have heard from God and shared.
---
6. You Find Yourself in Circumstances Where a Word from God is Needed
One sign of a prophetic gift is that God engineers circumstances to gently push you into needing to hear from Him. You find yourself in a place where you need to respond and act on what you hear. For example:
Someone you are praying with needs a word of encouragement from God, or
You have some personal circumstances where prophetic guidance is necessary
---
7. You Have Prophetic Values
Here are some core values that those who have a gift of prophecy tend to have in common:
A love for God's Presence
You place a high value on hearing God's voice and the prophetic gift and ministry
Being passionate about God's prophetic promises
A love for holiness and justice and the righteous standard of God's Word
You may wonder why other people don't see things the same way as you do—but the reason is, God has placed prophetic values in your DNA. It's how He has designed you.
---
8. You Have Been Through a Trial in Relation to Your Gift of Prophecy
A pattern we see in Scripture is that someone who has a ministry call goes through a trial, or a failure, or what we might call a 'wilderness experience' in relation to their gifts. So if you have had difficulties, or you have felt shut down in the area of prophecy, be encouraged. This may well be a sign you are gifted and called in prophecy.
God has an end in mind. Don't let the enemy hook you to a past experience through hurt or disappointment. Remember Proverbs 4:23 says, 'Above all else, guard your heart, for everything you do flows from it.'
Do whatever it takes, forgive others and yourself; keep your heart free to move on, pick up your prophetic gift once more, because God is coming through for you.
---
What to read next:
How to develop your prophetic gift: where to begin
Taking the pressure off when you are growing in prophecy
---
Your Invitation to the Enliven Prophetic School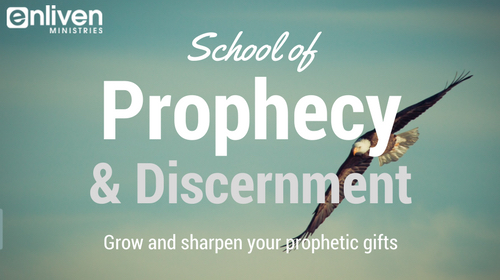 Do you recognize signs you have a gift of prophecy and would like to take the next steps to grow in your spiritual gift?
The best mentoring and teaching I can give you is now rolled into this one place.
Classes include: 'How to hear God's voice', 'How to Begin and Grow in Prophecy', 'The Seer Gift: How to Grow in Pictures and Visions', 'Prophetic Discernment, 'Discernment and Prophetic Warnings' and the 'Prophetic Guidance Master Class'.
You can view and sign up for my self-paced video lecture series in the Enliven Prophetic School here. Choose between a small monthly subscription or a one-off payment with no expiry date.
---
© Helen Calder Enliven Blog – Prophetic Teaching
Enliven Ministries
In the David McCracken Ministries family