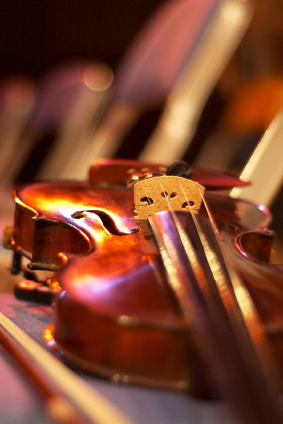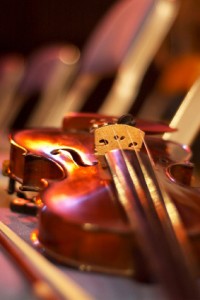 During our early years of itinerant ministry in New Zealand, my husband Malcolm and I often began with a song of praise or worship, accompanied by his acoustic guitar. [1] We sometimes used this to launch into a prophetic proclamation of God's purposes over a church in song.
Prophetic worship continues to be close to our hearts. I have recently been writing on the topic of prophetic worship, including:
Today I would like to share about the Biblical basis for prophetic worship by reviewing what the Bible says about the relationship between prophecy and music.
7 Windows on Prophecy, Music, and Worship in the Bible
There is a strong link in the Bible between prophecy, instrumentation, and worship.
Here are some glimpses of this from both the Old and New Testaments:
1. In 1 Samuel 10, the Prophet Samuel gave these instructions to the young Saul: '…as you approach the town, you will meet a procession of prophets coming down from the high place with lyres, tambourines, flutes and harps being played before them, and they will be prophesying.' (1 Sam 10:5)
The Spirit of God came upon Saul when he encountered the prophets, and God chose that moment to anoint him for his calling as King.
2. The Prophet Elisha valued musical accompaniment as a means of providing an environment for prophecy. The Bible tells us, 'While the harpist was playing, the hand of the LORD came upon Elisha and he said, "This is what the LORD says…"' (2 Kings 3:15-16)
3. King David formally instituted prophecy to musical accompaniment, along with praise and worship, in the Tabernacle of David. We read in Chronicles, 'David, together with the commanders of the army, set apart some of the sons of Asaph, Heman and Jeduthun for the ministry of prophesying, accompanied by harps, lyres and cymbals.' (1 Chron 25:1)
4. Many Psalms—not just those written by David—are prophecy set to music. In the Psalms, prophecy and praise or worship are frequently interchangeable. Many Psalms contain Messianic prophecy that is fulfilled in the life of Jesus. (See for example Psalm 16:10, Psalm 41:9, Psalm 34:20, Psalm 110)
5. The early church recognized that praise and worship comprised of different types of songs, including 'songs of the Spirit.'
In the New Testament, the Apostle Paul made reference to 'psalms, hymns and spiritual songs.' (Eph 5:19-20 and Col 3:16-17) The Greek words translated 'spiritual songs' are oide pneumatikos and could also be translated 'songs of the Spirit.' (See also 1 Cor 14:15) These songs could be prophetic in nature, as well as spiritual songs of praise to God.
6. In providing instructions concerning a Church service, Paul anticipated that the meeting would include songs and prophecy, as well as teaching and instruction. (1 Cor 14:26)
7. In Rev 11:16-18, we read of throne room worship that included prophetic proclamation of what God was about to do.
---
Notes:
[1] Here's a random piece of information for guitar lovers out there. Malcolm's guitar is an American-made Guild D25 arch back, with mahogany sides and back, and a spruce top. It is over 30 years old (purchased during our dating years) and sounds as rich now as it has always done.
---
Related Post:
4 Benefits of Soaking Worship with Guidelines
---
Can you think of some other times the Bible links prophecy and worship together? Or do you have a thought or testimony you would like to share about prophetic worship? Share it with us in the comments section of this article. If the comments box is not visible, click on this link and scroll down.
---
© Helen Calder Enliven Blog – Prophetic Teaching
Enliven Ministries: Prophetic ministry for a revival generation