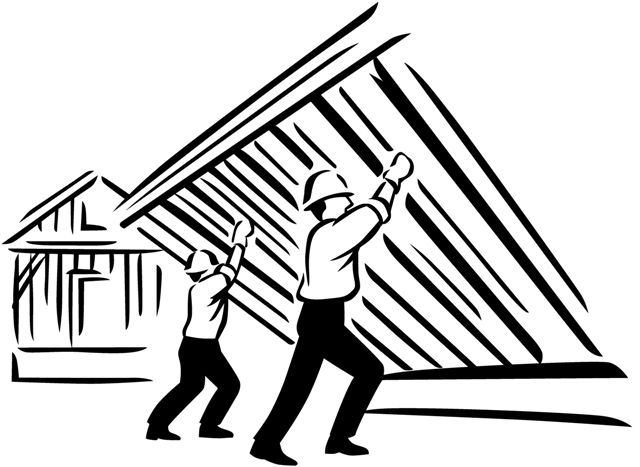 This is the fourth in a series of posts on the topic of the spiritual gift of discernment.
The gift of discernment of spirits is a powerful weapon in times of spiritual warfare in church life, and of great assistance when breakthrough is needed.
Is it any wonder, then, that the activation of this gift is highly contested?
Many discerners struggle when it comes to communicating an insight they have received concerning what is taking place in the spiritual realm to leaders in their church.
Here are some tips to help you establish trust with your leaders and to maximise the effectiveness of your gift of discernment in church life. Note: these keys also apply to exercising the gift of discernment in any Christian organisation.
---
1. Make Prayer your First Response
Whenever we have an insight as to something taking place in the spiritual realm, our first response should always be prayer. As we pray, we are:
Confirming that our insight is based on something we have received from a place of intimacy with God and not from our personal feelings
If the discernment relates to spiritual warfare, we are beginning to pray for God's intervention
Asking for further insight relating to the bigger picture of what we are perceiving
---
2. Discern What the Spirit of God is doing
A fallacy about the gift of discernment (and the watchman ministry) is that it exists solely to identify demonic attack.
Actually, the highest use of the gift of discernment is to see what the Spirit of God is doing.
Someone with a gift of discernment of spirits has the ability to perceive:
What the Spirit of God is doing, i.e. where His anointing is
Angelic activity
Demonic activity, and to describe it by name and nature for the purpose of waging spiritual warfare
What is sourced in human desire or nature (not necessarily negative unless it is presented as being of the Holy Spirit but isn't)
In other words, a discerner has a Spirit-given ability to distinguish between what is from the human soul, what is of the Spirit of God, and what of a demonic source.
If a discerner is only ever seeing and relaying reports on demonic activity, there is an unhealthy imbalance, which needs to be corrected.
---
3. Seek God for His Redemptive Plan
Related to the above point, it is vital that we form the habit of looking for what God is doing, not just reporting on what the enemy is doing.
Leaders get enough negative reports coming their way without it continually coming from intercessors and their prophetic team as well!
Even when there is warfare happening and the church is under spiritual pressure (attack) our Father is up to something good. He has plans to overturn demonic strategies and to grow the church.
So don't just bring a negative report to your leaders. Go back to God and ask Him – what is HE up to?
Something that's especially helpful if you have the gift of discernment is to activate the gift of prophecy as well (even if this is at a basic level of encouragement) and team the two gifts up.
---
4. Find out the Preferred Means for Delivering Discernment and Prophetic Words in Your Church
Every church has its own practices for sharing revelatory insights. And within a larger church, individual leaders or pastors may prefer different approaches.
It is important if you are unsure, especially if you have changed churches, to ascertain what this protocol is. If your leader has not considered this before, give them a few options and find out which they prefer.
If public sharing in your church meeting is encouraged, I recommend running your insight past a leader before presenting it before others. Prayer meetings may have different practices to other public meetings or services.
Some examples of avenues to report a revelatory insight to a leader are:
Speaking to the leader personally
Report directly via email or other means
Report via a secretary or PA
Share via a designated leader or prayer coordinator
---
5. Share your Discernment Appropriately
One thing we must never do is 'gossip' revelatory insights. We do that when we share with others who are not in leadership the discernment we are receiving about leaders or the church.
The reason I make a special note of this is that it can happen unintentionally, in the guise of seeking advice, confirmation, help or prayer support from our peers.
Discernment received in a prayer meeting may be prayed through at that time, but should be relayed immediately to the church oversight.
Sometimes we do need a SAFE PLACE to process what we are receiving—especially when we are starting out and we lack confidence.
This may be the leader (minister or pastor) directly. However, our leaders may be too busy, or have a limited understanding of developing the ministry of discernment. They need the benefits of receiving it, but it is not necessarily their job to develop it.
In many cases, a trusted prophetic leader or intercessor may have delegated authority to assist a discerner with processing what he or she is receiving before presenting it to the oversight.
---
6. Other Tips for Sharing Discernment with Leaders
Use Prophetic Jargon Sparingly
Many church leaders are not themselves prophetically gifted. Even if they are, we should, as far as possible, use straightforward language and expression when communicating issues of discernment.
Be aware of Differences Between your Values and those of your Leaders
We need to be aware of differences between our own priorities and those of our leaders, because these are often reflected in the content or way we present a word of prophecy or discernment (this is a vital issue and I will discuss it further in a later post).
Submit your Discernment Without Strings Attached
When we share an insight concerning discernment that we have received, we naturally want to know whether it has been acted upon.
However, as with words of prophecy, we need to release our discernment and not place any expectation that our insight be acted upon or responded to.
---
*Do you have any questions or experiences to share with us on this topic? I would love to hear from you. Leave a comment in the box below. If the comment box is not visible, click on this link and scroll down.
---
UNLOCKING THE GIFT OF DISCERNMENT E-BOOK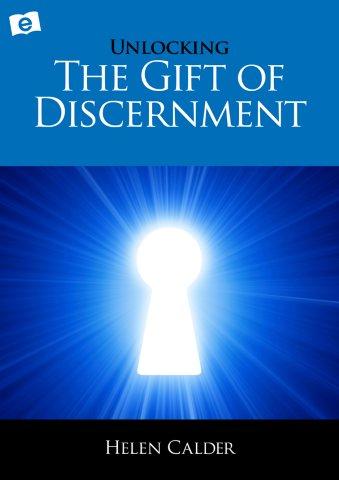 $5.95 AUD e-Book
Are you sensitive to what is taking place in the spiritual realm? Have you ever been adversely affected by a negative atmosphere?
You may have the spiritual gift of discernment.
The gift of discernment of spirits is a powerful weapon in times of spiritual warfare, and can be of great assistance when ministering freedom to individuals.
And yet many who have the gift of discernment have difficulty knowing what to do with what they are feeling or sensing.
'Unlocking The Gift Of Discernment' incorporates wisdom from Enliven Blog as well as additional valuable material on how to be protected as a discerner in times of spiritual warfare.
To view 'Unlocking The Gift Of Discernment' in our e-store, click here
---
Related Posts:
What Is The Spiritual Gift Of Discernment?
8 Signs You May Have The Spiritual Gift Of Discernment
Tips for Sharing Prophetic Warnings in Church Life
8 Ways To Grow Your Spiritual Gift Of Discernment
---
© Helen Calder  2010   Enliven Blog