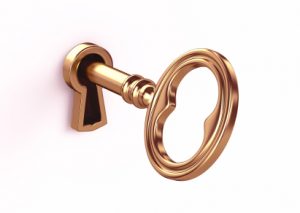 You believe you have a spiritual gift of prophecy (Rom 12:6)—but how and where do you start developing it? And how can you gain the confidence to move forward? [1]
Like any spiritual gift and skill, the gift of prophecy takes study, practice, and training to develop to its fullest potential.
We need to be intentional about developing the prophetic gift, and other spiritual gifts God has invested in our lives. We have a responsibility to steward the gifts God has given us (2 Tim 1:6, 14).
---
5 Ways to Develop Your Prophetic Gift
In the New Testament, prophecy is nurtured and grown in the environment of church life (1 Cor 14). Within that, there are a number of contexts in which we can grow our prophetic gift.
These include the following:
1. Personal Development (Hab 2:1-3)
When you're having personal times of prayer, pause. Ask God if He has something to show you or speak to you about the person or situation that you are praying for.
Record your prophetic insights and experiences. This way, later on when confirmation or fulfillment takes place, they will be a 'marker' of your growth
Reading good books about prophetic ministry can help you learn about your gift. Some good ones I have read are: 'The Voice of God: How God Speaks Personally and Corporately to His Children Today' by Cindy Jacobs, and 'The Beginner's Guide to the Gift of Prophecy' by Jack Deere.
2. Mentoring (1 Kings 19:19-21)
If possible, look for a good mentor to help you grow in your prophetic journey. If a potential mentor is too busy to spend one-on-one time with you, you can still learn from them. Assisting them and observing them is a good practice.
Sometimes a mentor will only be present in your life for a season, so be willing to release them and move on when you need to. The Lord will bring others across your path that will help you at different stages of your journey.
A prophetic mentor should not only be gifted and anointed, but also be accountable and in good standing in a local church, having a supportive and encouraging attitude towards his or her church leaders.
3. Small Group
The best way to develop the gift of prophecy is to start in a place and atmosphere where you can have a go with safe people that you trust
You need to be free to try prophecy and also be free to fail or feel foolish (we're never as foolish-looking to others as we think we are when we're beginning with prophecy)
A small group may be a cell or home group, or a small prayer meeting with others who know you or who are on the same journey.
Don't feel that you have to be authoritative in your approach to a prophetic insight. You can preface your message with words like,
'I sense God is saying…'
'Does _____ mean anything to you?
'I'm getting a picture/word verse…'
4.  Church Life (1 Cor 12-14)
Join a prophetic or prayer community or another group in your church where you can utilize and grow your gift. Enquire as to the best way to submit a prophetic word to your leaders. It's important to follow any protocols, and the accountability this provides will help you grow (1 Cor 14:26-33)
Observe how others in your church community bring prophetic words, paying attention particularly to what is well received and brings blessing
If there is a prophet or prophetic speaker coming to your church, make it a priority to get to the meetings. It's amazing how much you can learn by observation and osmosis.
The Importance of Feedback (1 Cor 14:29)
You will grow faster in the gift if you can get feedback—as the saying goes, 'feedback is the breakfast of champions.'
Feedback can come in the form of a response from the person or leader you have submitted a prophecy to, or by accountability to a mentor or leader
Inviting comment on your word takes courage but is well worthwhile.
5. Wider Christian Community
Training sessions can be a great way to learn about prophecy. In some training sessions, you can put what you learn into practice ('prophetic activation'). If this is the case, ensure that the environment you will be learning in is safe and encourages accountability. Remember to weigh up carefully any prophetic insights that are given to you and submit them to oversight, especially if you are considering taking action as a result of a word [2]
Watch out for conferences on the theme of prophetic ministry or with a respected prophetic speaker that you can attend [3]
Advise leaders in your church if you are undergoing specialized training in a ministry area such as intercessory prayer or prophetic ministry. This lets them know that you are working to increase your skill for service in the church. It also gives them the opportunity to give input if they have any concerns or questions about the ministry you are attending.
---
Notes:
[1] Prophecy is the Spirit-given ability to receive and pass on a message from God (expressing His heart and intent) to a church, group or individuals.
[2] For more information about testing personal prophecy, the following post may be helpful:
How Do I Know A Personal Prophecy Is From God?
[3] Don't take it for granted that every ministry or conference that promotes itself as prophetic will be appropriate for you to attend. The following post may provide some helpful thoughts on this:
How Do You Weigh Up What The Prophets Are Saying Pt 1
---
Would You Like to Develop Your Prophetic Gift?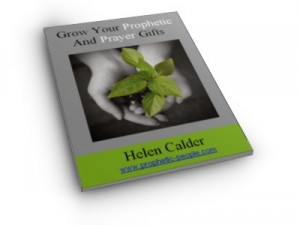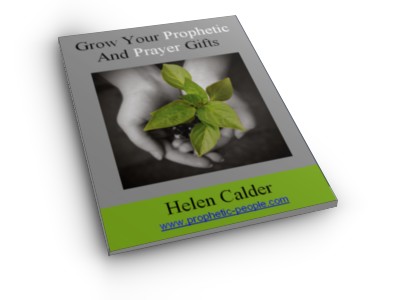 'Grow Your Prophetic And Prayer Gifts' is a high-value e-book specifically written to help you grow in your prophetic gifts – at whatever stage or season you are on the journey.
Or view our Prophetic School; an online course where you can receive teaching to help you develop your prophetic gift.
---
Related Posts:
8 Signs you May Have a Gift of Prophecy
How To Activate Your Prophetic Gift
Taking the Pressure off When You are Growing in Prophecy
---
© Helen Calder Enliven Blog – Prophetic Teaching
Enliven Ministries—in the David McCracken Ministries family.